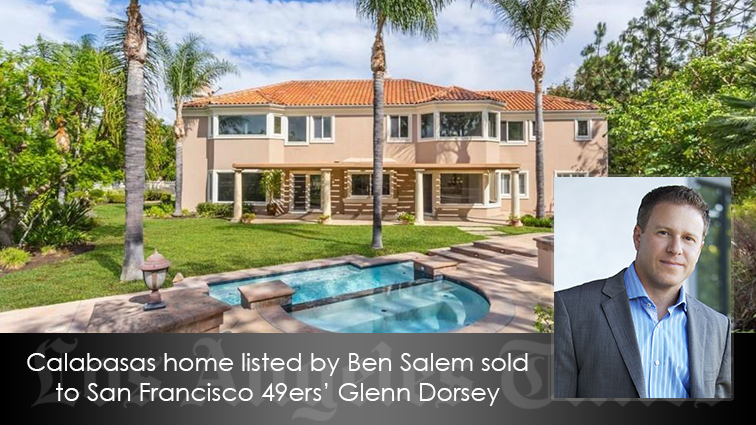 Rodeo Realty's Sherman Oaks agent Ben Salem was mentioned this week in the Los Angeles Times for having one of his listings sold to San Francisco 49ers' Glenn Dorsey.
According to the LA Times, the defensive lineman bought a home in a gated Calabasas community for $2.7 million.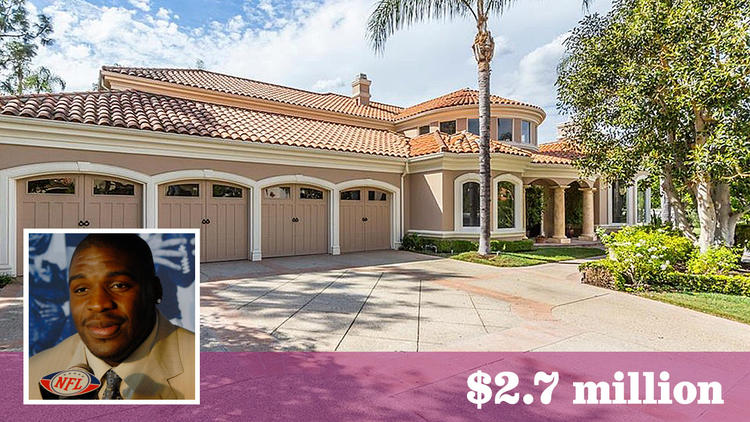 The Mediterranean-style house has five bedrooms and seven bathrooms in about 7,5000 square feet of living space. The two-story home comes with a modern kitchen, a family room with a wet bar, an office/den and three fireplaces across two floors.
Sliding doors open to a patio with an outdoor kitchen and a swimming pool with a raised spa and a waterfall feature.
The Kansas City Chiefs originally took the NFL football player 5th overall in the 2008 NFL Draft. Dorsey is said to be entering the final year of a two-year contract—a $6.1 million extension he signed in 2014.
To read more on this story, click HERE
[su_slider source="media: 16962,16961,16960,16959,16958,16957,16956,16955,16954,16953,16952,16951,16950,16949,16948,16947″ limit="3″ width="1600″ height="500″ title="no"]