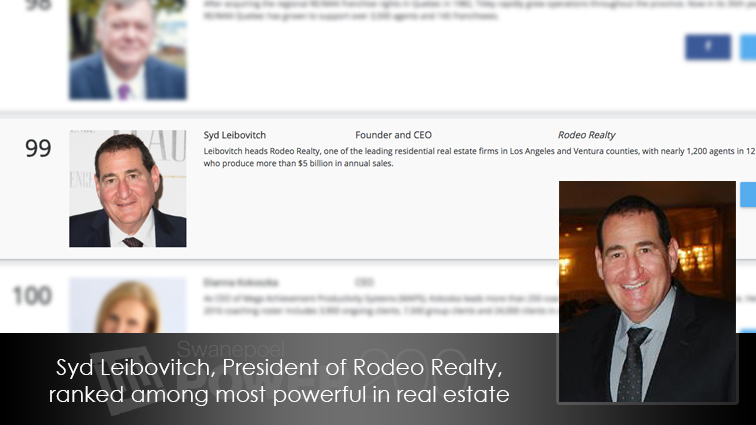 The 2017 Swanepoel Power 200 list is out and Rodeo Realty's President, Syd Leibovitch, is ranked in the top 100 among the most powerful in real estate.
The SP200 list ranks the 200 most influential leaders in the residential real estate brokerage industry.
This year, Syd Leibovitch was ranked #99 among the 200 recognized– a jump from his ranking last year! In 2016, he was ranked #116, and ranked #115 in 2015.
To view the entire SP200 list, click HERE.