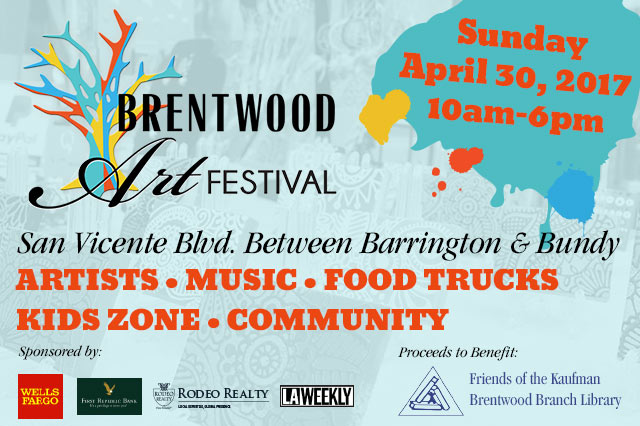 Bring the whole family and get outside: the Brentwood Art Festival returns this Sunday, April 30, 2017 to San Vicente Blvd. in Los Angeles, CA.
Rodeo Realty is proud to sponsor the event, which has grown into one of the highly acclaimed art festivals in the U.S. Our sponsorship not only provides those who are passionate about arts with a place to show their talents, but also helps Friends of the Kaufman Brentwood Branch Library.
Various artists will showcase their work, art, photographs and much more! This event is free and offers tons of activities for the family. The fun will be from 10a.m. to 6 p.m.!
The festival is expected to gather approximately 10,000 visitors and more than 120 most recognized local artists.
For more info, visit the event website or call (310) 473-3070.