The microscope has never been as focused on LA food as it was in 2017. Thanks to a slew of positive press last year, LA finally became the It-City we've always deserved to be on a national level, and with that came one breathless announcement after another by major chefs getting ready to play ball. While some of those are transplants still somewhere in the ether (waiting on you, Nomad, and you too, Ken Friedman and April Bloomfield), LA certainly saw a ton of exciting openings this year, from longtime favorites and newbies alike. From the best new spot to get legit Italian noodles, to a go-to fast casual place reinventing an age-old dish, to the restaurant world's answer to Radiohead, here are the best revelations 2017 had to offer.
VENICE
Handcrafted noodles by pasta expert Evan Funke
When Evan Funke opened Bucato, a half decade or so ago in Culver City, he was rightly praised for his handmade, hand-cut pasta, which felt like a revelation back then. How little we knew: Funke's game has been upped tremendously at Felix, his blockbuster restaurant in Venice that's become the hottest ticket on Abbot Kinney in years (sorry, Gjelina). As Funke himself told us when we picked him as LA's best chef of 2017, "The food I was cooking at Bucato was a little bit like sophomore year — and this is like my thesis in grad school." Consider it the Westside's answer to Bestia: a date-friendly Italian spot that never gets pretentious about itself yet delivers consistent flavor in each chewy bite, in this case abetted by face time with the chef himself, who spends most nights in his visible-from-the-dining-room pasta-making cave. Are they the best noodles in town? Yes, inarguably so. Read more about why Thrillist chose Felix as one of the Prime 13 best new restaurants of 2017.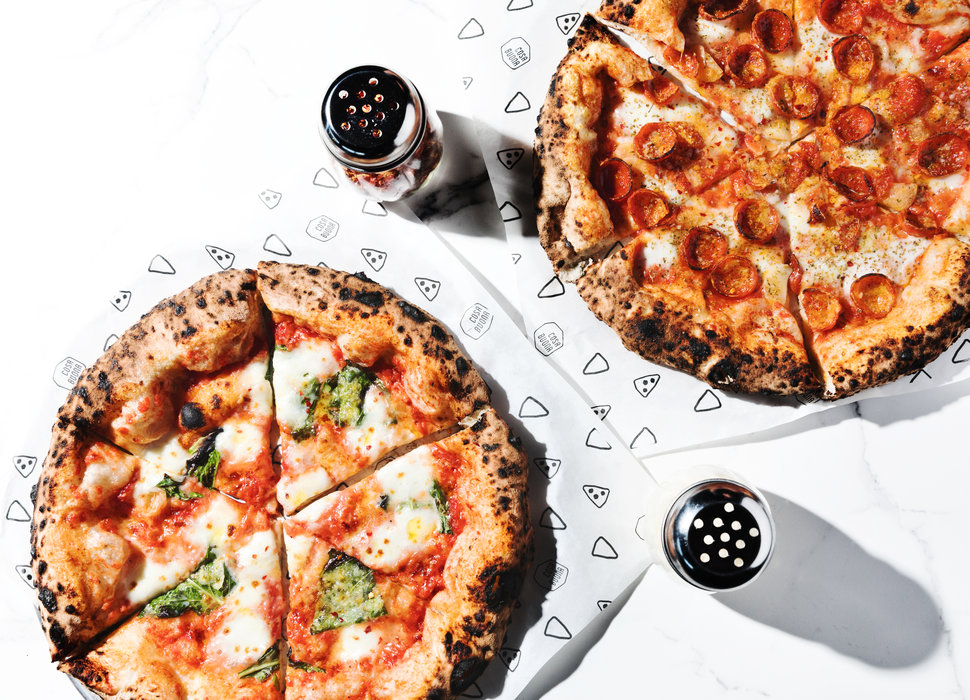 ECHO PARK
Meatball sandwiches and pizza from an upgraded classic
Pizza Buona, at the corner of Alvarado and Sunset, was a neighborhood-favorite pizza spot for decades. So when Zach Pollack, the acclaimed chef from the sorta-fancy Italian-plus spot Alimento in Silver Lake, announced that he was taking over the space and giving it an upgrade, it's no surprise that the local residents got a little antsy. They didn't have to: Pizza Buona still thrives on delivery from its new spot down the street, and Cosa Buona has become something of a hipper cousin in its old place, with craveable meatball sandwiches at lunch and a dimmed-down row of booths perfect for a spread of perfect chopped salad and Neapolitan-style pizzas at dinner.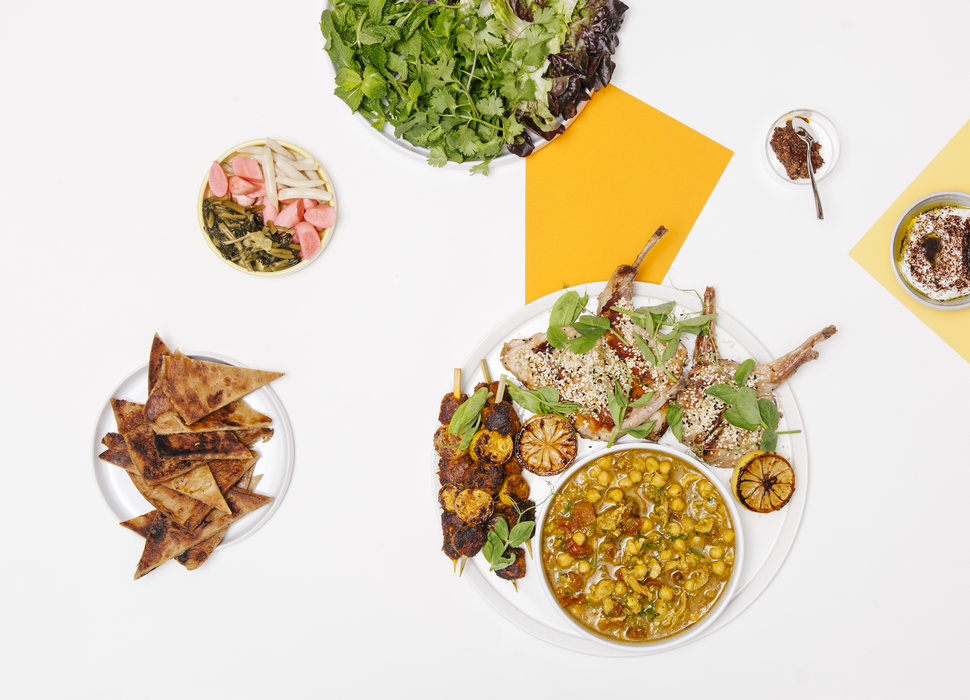 LOS FELIZ
Communal, all-day spot with fresh takes on Middle Eastern classics
This bright, inviting restaurant in Los Feliz from Sara Kramer and Sarah Hymanson (the duo behind Madcapra, LA's unabashed falafel king) isn't just in it for the 'Gram: its beautifully plated stews, salads, and sides are also alarmingly delicious. If you're there with more than four people and don't order the Turkish-ish Breakfast ("all the things, served with bread and greens"), you're doing it wrong, 'cause that bread — a sort of raised-pita-but-not-really situation — goes great dipped into, well, everything. You're gonna want a second order.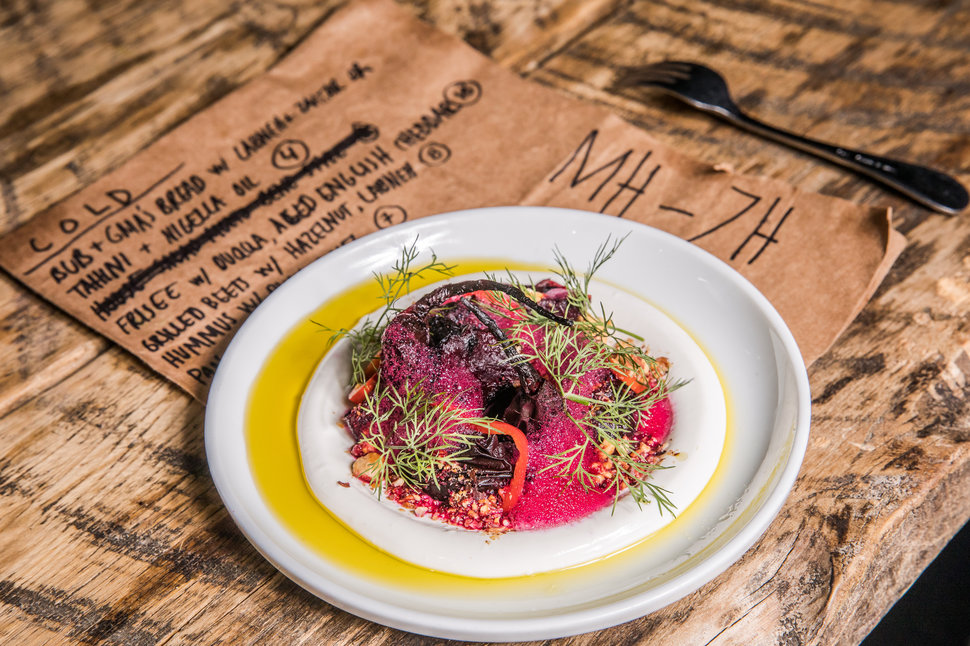 SILVER LAKE
Streetside Israeli food with seriously great dips
Another member of Thrillist's Prime 13 best new restaurants of the year, the nearly unpronounceable restaurant Mh Zh smacked the LA food scene the minute it opened with a series of proto-hipster dares, its menus handwritten on brown paper bags and its tables strewn on the sidewalk with no real sense of structure ("There's no way this is legal," one of my dining companions opined while we were there.) No matter, as the modern Israeli food here shines in all the ways you want it to: hearty, (seemingly) healthy, and bursting with flavor, whether you got the cauliflower or the short rib or the potatoes (hopefully, you'll get all three). Like Kismet, the bread-into-dips game is really the star: here, it's a crusty-but-dense carb bomb you'll scoop labne up with, and then order more of.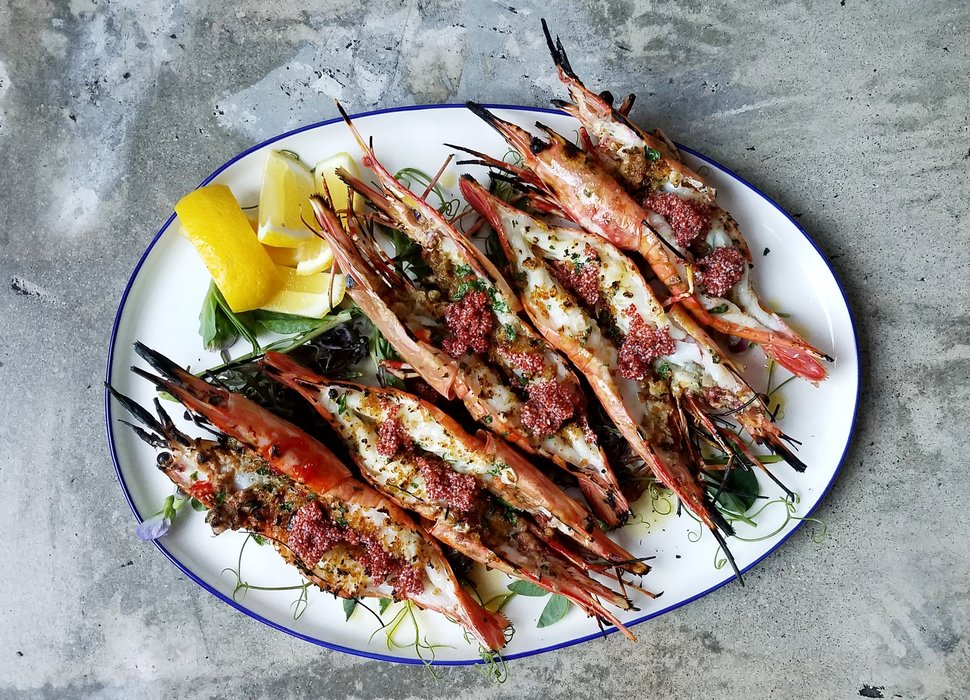 DOWNTOWN
Rustic Southern Italian dishes from a Bolognese master
Steve Samson's Sotto still serves some spectacular stuff, but his new restaurant Rossoblu has leveled up his rootsy Italian recipes, foregoing a pizza oven for heartier selections. Don't start your meal without the tuna crudo, which is served with beans and mustard seeds and is damn-near perfect, and don't end it without the veal Parmesan, a crusted thing of beauty about the size of a tomahawk steak. If you're going to order pasta (and of course you will), make sure to think about the maltagliati: an underappreciated, flat-and-wide noodle served here with beautifully cooked porcini and aromatised with sage.
PASADENA
A bone broth place you'll finally want to eat at
The bone broth dishes at Bone Kettle in Pasadena make up only a small part of the menu, but they've been the focus of much of the hype since the low-pro shop opened a few months ago. Big mistake: though the ramen bowls, with their subtle flavors and luscious mouthfeel, are certainly worth ordering, the killers here are the big-noodle dishes, like a spicy lobster with dense, udon-ish noodles that chew and bite at the same time. It's sort of like the Cassia of the Eastside, minus the pomp and circumstance.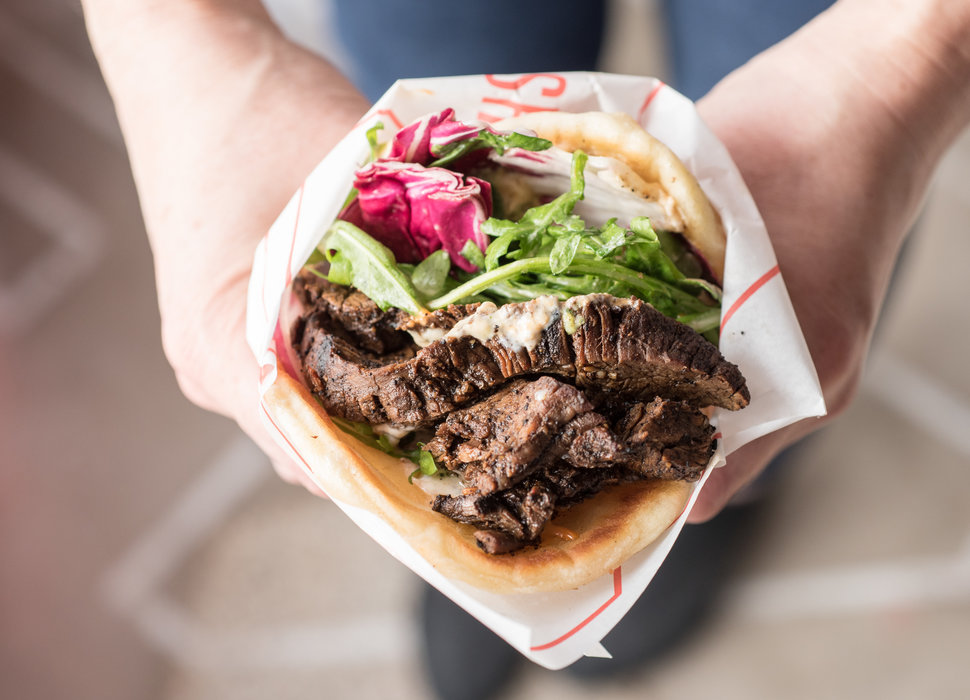 CULVER CITY
The next evolution of Joseph Centeno's fast-casual empire
For about a decade, Joseph Centeno's been riding the wave of his signature bäco: a taco filled with not-necessarily Mexican ingredients in a non-tortilla delivery system not unlike naan bread. He's served it for years at his sit-down restaurants (including Downtown's Bäco Mercat), so it was really only a matter of time before it was Chipotle-fied. The fact that fillings like slow-roasted pork and chile shrimp work as well as lunch takeaways as they do as dinner standbys is no surprise; that there's only one of these, and not franchises all over the city, though, is. Bring 'em on.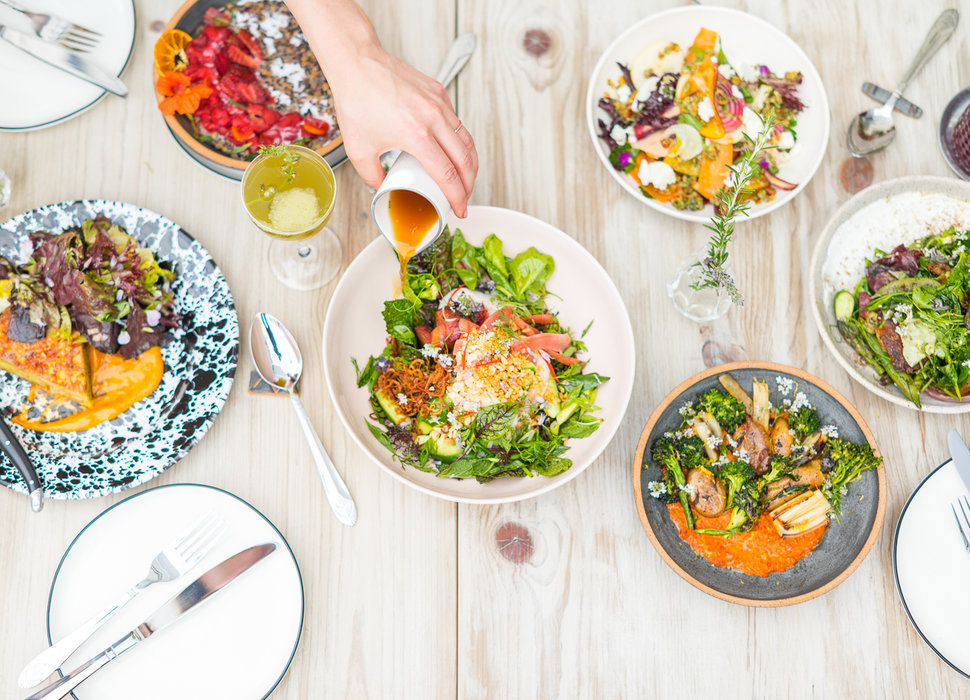 SILVER LAKE
Bright and breezy spot headed by former food journalists
It would be easy to hate Botanica on principal. This extremely hip restaurant, in an extremely hip neighborhood, from a couple of New York-transplant former food writers, is basically a lesson in gentrification. That said, it's hard to hate on any restaurant that gets it all this right, from the breezy feeling of the patio to the farm-to-table food, which veers Mediterranean and includes dishes that are "tagine-ish" and "fattoush-y." Adorable? Sure. Delightful? That too. Delicious? Definitely.
SANTA MONICA
Fresh pasta, imported overnight directly from Italy
There may be no better "for-the-money" restaurant in LA right now than Uovo, a handmade pasta restaurant from the Sugarfish people that manages to get all the flavors of much-fancier spots packed into healthy servings on plates that run $16 or less. One of them will fill you up and two will stuff you, and the whole system — with boiling pots and pasta prep happening at a bar in the middle of the restaurant — sort of has a dinner-and-a-show feel. Expect a wait, but it's well worth it.
Article courtesy of Thrillist.