This summer might not have had Game of Thrones, but it wasn't lost by any means. Already we've seen Pose, Ryan Murphy's groundbreaking TV series; Succession, HBO's strong answer to Billions; and The Staircase, which enjoyed a much-anticipated update on Netflix. And that's to say nothing of the other top-tier shows, movies, books, albums, and podcasts that have been out! Oof. We get it. There's been a lot to see, and, yes, there's lots more on the way. To make some of your decisions easier, we've flagged a few highlights to see before fall — what's Game of Thrones again?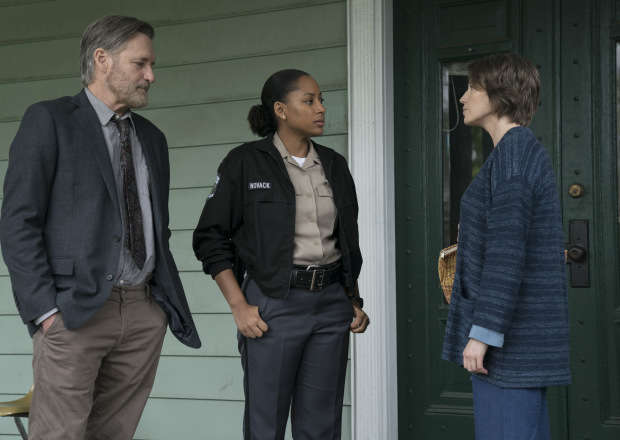 The Sinner (USA)
Premiere date: August 1
Reason to be excited: Sadly, Jessica Biel is returning only as an executive producer. Silver lining: The brilliant Carrie Coon (The Leftovers) will take over as leading lady. Her reviews are in, and so far, they make The Sinner sound like it won't be a one-hit wonder. ("Coon's enigmatic performance never fails to intrigue," says Mashable. "This is the one case where the only need for a critic is to remind you to watch," adds the Washington Post.) For Season 2, the crime drama unspools a mostly unconnected, new story — save for familiar face Det. Harry Ambrose (Bill Pullman) — about an 11-year-old boy who poisons his parents and watches them die. Awful, yes, but as the show's tagline teases, "The sins of a child are never his alone." Buckle up for another riveting whydunit. [Trailer]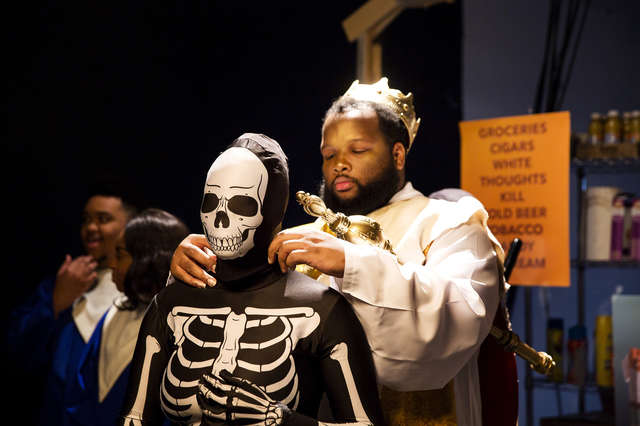 Random Acts of Flyness (HBO)
Premiere date: August 3
Reason to be excited: Random Acts of Flyness has been billed as a "late-night show," and while it will feature sketches and special guests (like Whoopi Goldberg and Gillian Jacobs), none of it will be anything like what you're used to. (And thank God. Sorry, Jimmys.) Instead of your average desk bits, this six-episode series, from artist Terence Nance, will showcase "interconnected vignettes that make the series a unique mix of vérité documentary, musical performances, surrealist melodrama, and humorous animation" — all about "the beauty and ugliness of contemporary American life." To which we say, yes please! [Trailer]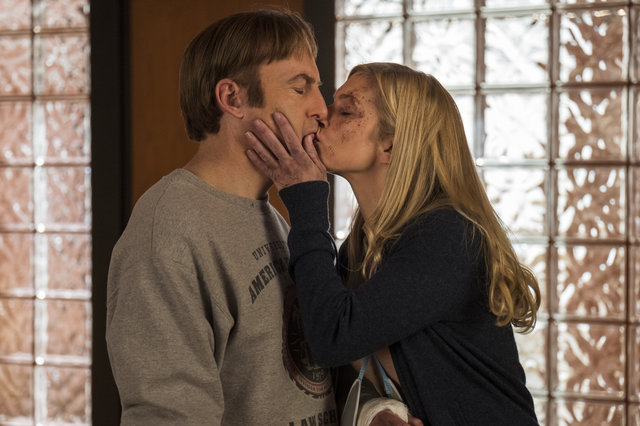 Better Call Saul (AMC)
Premiere date: August 6
Reason to be excited: Season 4 will be all about (slight spoiler for the uninitiated) the fallout from Chuck's death, and how it compels those left behind to be better or… worse! Bring on the Saul. [Trailer]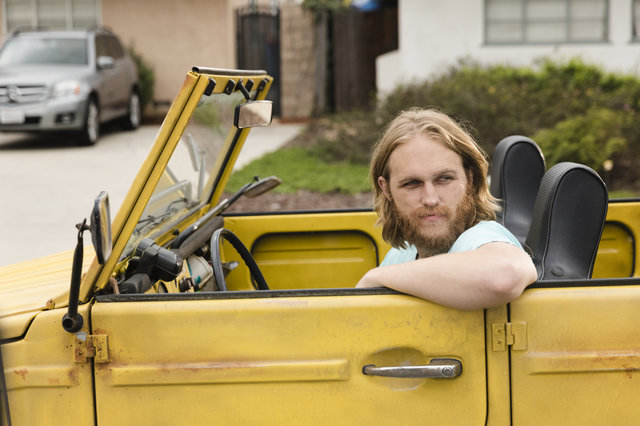 Lodge 49 (AMC)
Premiere date: August 6
Reason to be excited: From Jim Gavin (Middle Men) and Peter Ocko (The Office), Lodge 49 follows a Cali surfer named Dud (Wyatt Russell, aka that guy from the weird Black Mirror video game episode) who's trying to recover from the death of his dad and the downfall of their family business. He happens upon a local fraternity — the titular lodge — which may or may not help solve all his problems. Godspeed, Dud. [Trailer]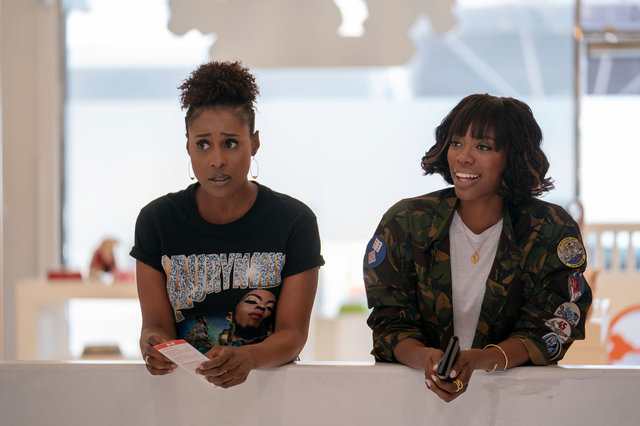 Insecure (HBO)
Premiere date: August 12
Reason to be excited: More mirror rap sessions! More Daniel! More relationship drama? We'll see — stay in the know with our Season 3 dossier.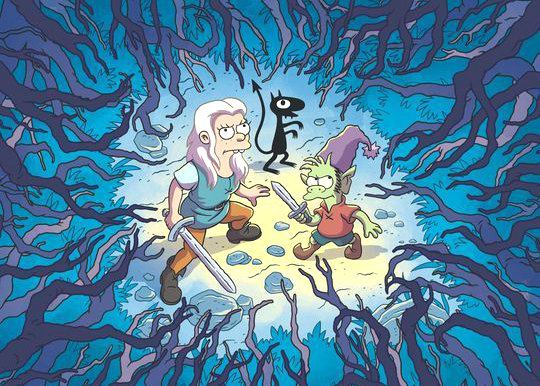 Disenchantment (Netflix)
Premiere date: August 17
Reason to be excited: It's Matt Groening's latest creation. The series, about "the misadventures of a hard-drinking princess (Abbi Jacobson), her feisty elf companion (Nat Faxon), and her personal demon (Eric André)," has been positioned, aptly, as the love child of The Simpsons and Game of Thrones. Or the fantasy version of Futurama. Either way, it might just scratch your Westeros itch — in a loving send-up kind of way.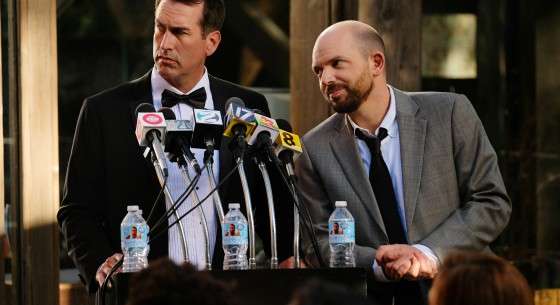 Rob Riggle's Ski Master Academy (Sony Crackle)
Premiere date: August 23
Reason to be excited: Bear traps. Explosions. NFL Hall of Famer Brian Urlacher. This beautifully dumb show, about Rob Riggle (aka Pow! Guy) and a bunch of campers learning how not to look like assholes while riding jet skis, apparently has it all. So if you're hunting for your next offbeat (heavy on the offbeat) comedy, look no further. [Trailer]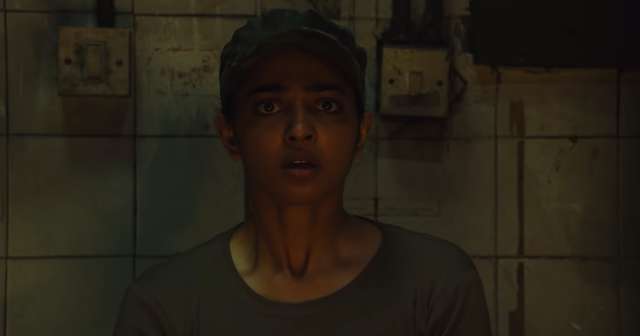 Ghoul (Netflix)
Premiere date: August 24
Reason to be excited: It's Netflix's first horror series out of India! Co-produced by Blumhouse (Insidious, Get Out), Ghoul follows "a prisoner who arrives at a remote military interrogation center and turns the tables on his interrogators, exposing their most shameful secrets." And, yes, it looks creepy as hell. [Trailer]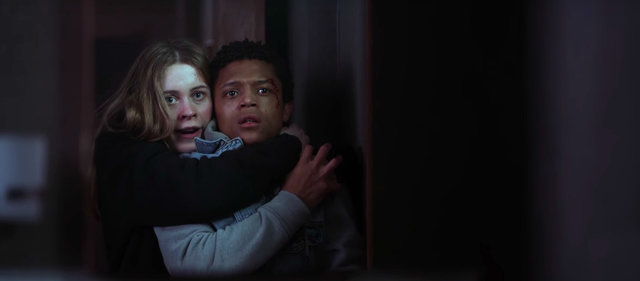 The Innocents (Netflix)
Premiere date: August 24
Reason to be excited: This British saga has been teased as a sci-fi Romeo & Juliet — although Romeo & Mystique might be more like it, because this Juliet is a freaking shape-shifter. [Trailer]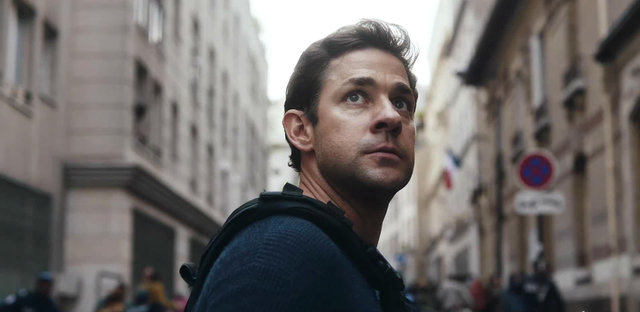 Jack Ryan (Amazon Prime)
Premiere date: August 31
Reason to be excited: If your favorite John Krasinski is Action John Krasinski (see: 13 Hours: The Secret Soldiers of Benghazi), this should be right up your alley. From Carlton Cuse (Lost, Colony), this Tom Clancy-inspired TV show puts Krasinski in the title role as a modern-day, up-and-coming CIA analyst thrust into his first field assignment. We're confident this character is better at Call of Duty-ing than Jim Halpert because Jack Ryan has already been renewed for Season 2. [Trailer]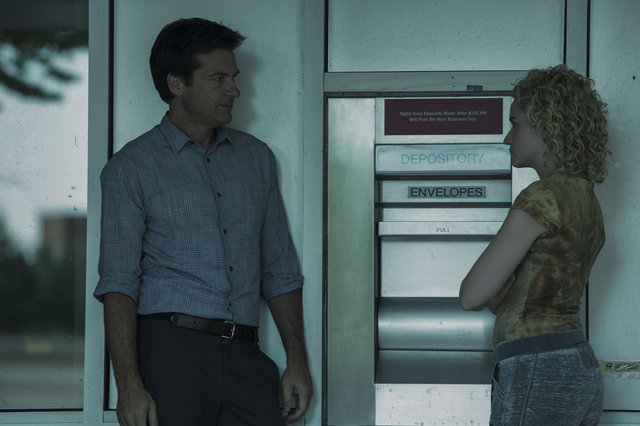 Ozark (Netflix)
Premiere date: August 31
Reason to be excited: More Serious Jason Bateman! After barely surviving a stressful move to the Ozarks, his character and his family, the Byrdes, will have to dig in their heels and learn how to run a freaking riverboat casino. "In Season 2, [the Byrdes have] kind of gone from the shadows into the light a little bit. There's this idea that Marty's enemies, the Snells and the cartel, are now his partners," Ozark's Chris Mundy teased us last year. "[Season 2 is] more about capitalism and what you do to win, the difference between things that are legal and illegal, ethical and unethical. Are the Byrdes going to own this new life?" If you need a Season 1 refresher, we've got you covered. [Trailer]
Story courtesy of Thrillist.