Your front door is brimming with Halloween décor potential – all you need is a little imagination. Decorating your door requires a bit of creativity, especially if you're hoping to forge a festive but sophisticated entry display. Below are some spooky Halloween front door décor ideas that don't sacrifice an inch of style. You can still impress your neighbors who drive by or walk by during these socially distant times!
Spooky Greeters
A little lighting goes a long way when it comes to decorating your door for Halloween. This bat-clad light-up wreath is composed of rattan branches and features glowing LED lights for added eeriness.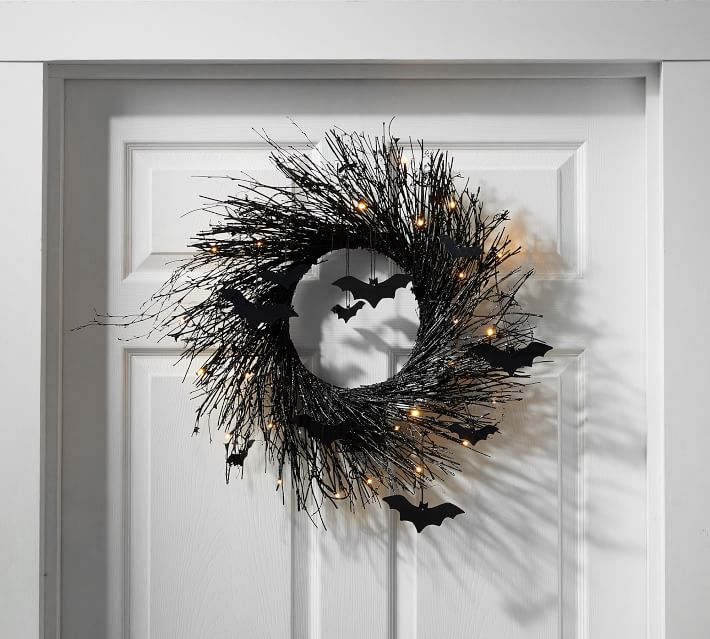 Sticky Bats
For a foolproof way to bring an unexpectedly spooky element to your front door this Halloween? These easy-to-use vinyl bats cling to the glass of windows and mirrors and don't leave any residue behind.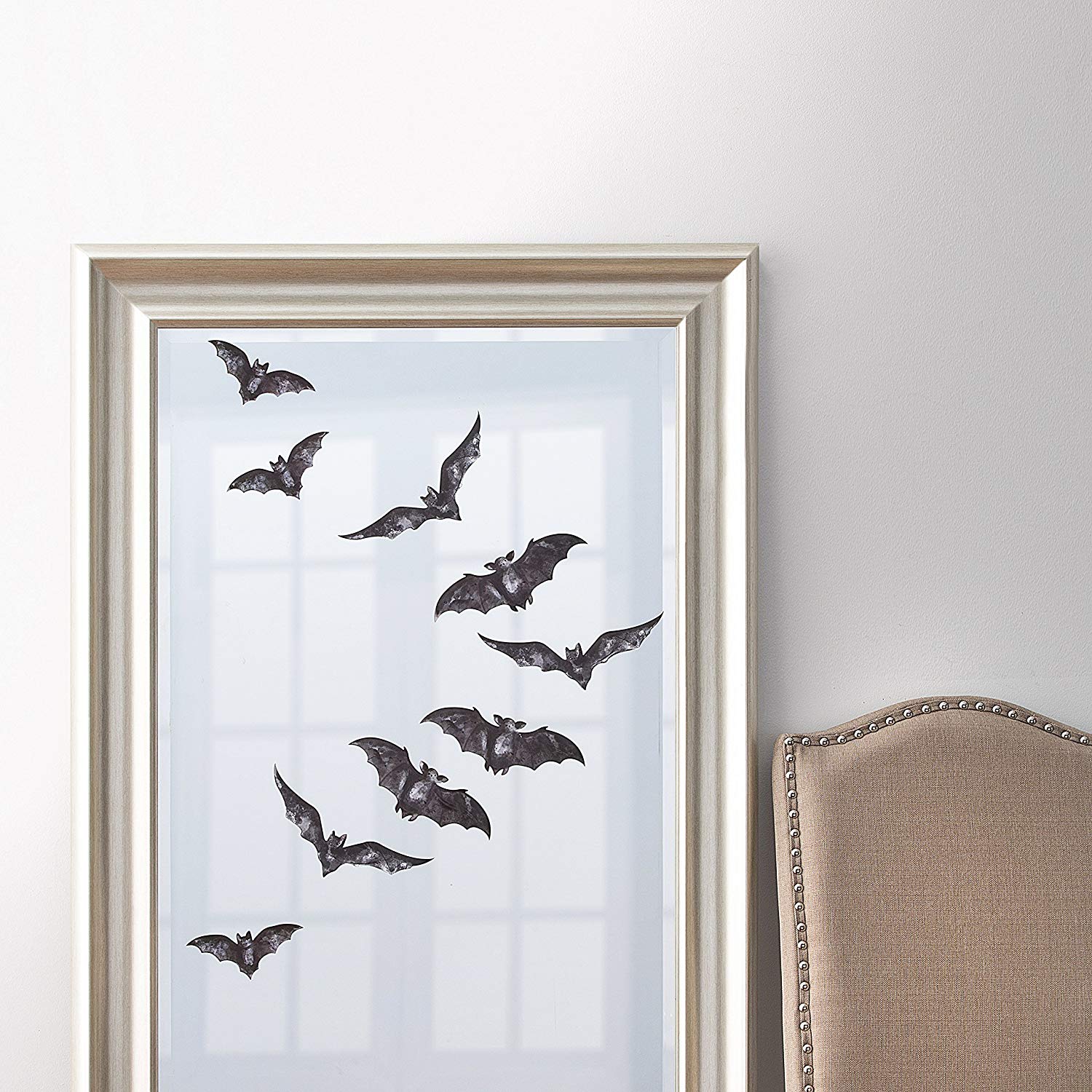 Pretty Pumpkins
Said Halloween décor can't be chic has never seen these hand-punched ceramic pumpkins. Place a couple of these terra-cotta candleholders on your front porch to create a warm, ambient glow on All Hallows Eve.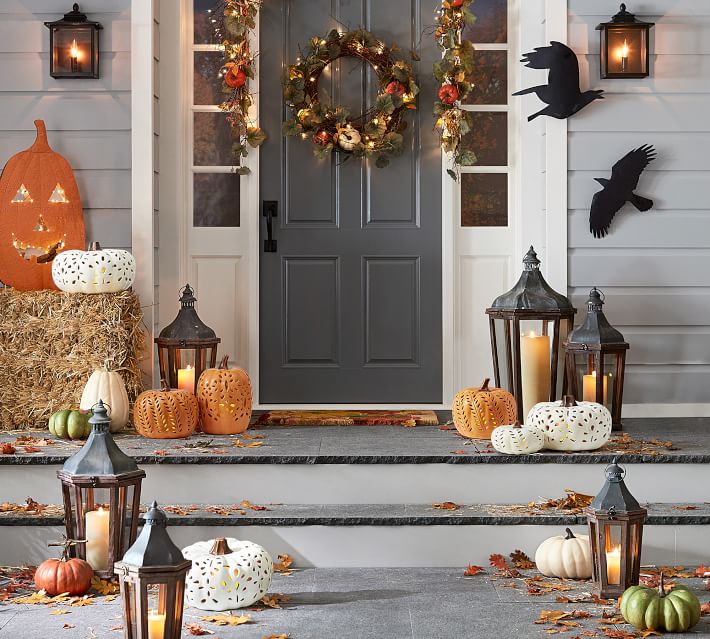 Halloween Classic 
For a wreath that captures the playfulness of Halloween? This nostalgic wreath made of natural air-dried maple leaves comes clad in vintage-inspired ghosts, candy corn and jack-o-lantern ornaments for added charms.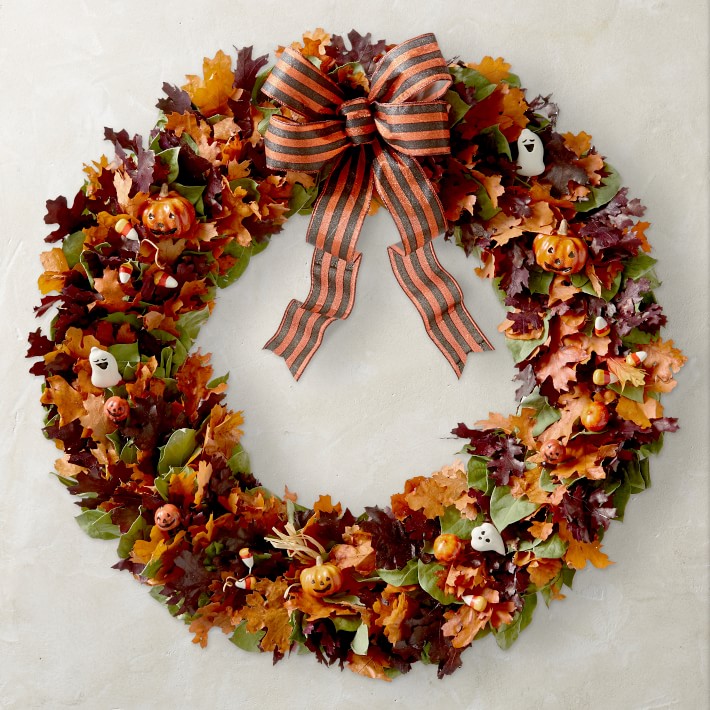 Pumpkin Planters
You can always count on pumpkin-shaped planters to make a festive statement at your front door on Halloween. These faux pumpkin planters are composed of weatherproof plastic so they'll look great on your porch all season long.