With the most festive season upon us, you may be finding yourself shopping online for a new duvet blanket, more sweaters, and candles to create a cozy environment as the weather is getting cooler. Instead of searching for the perfect candle, why not try out your creative side and create your own organic smells? Check out these DIY projects you can do to organically create that comforting fall smell you've been longing for.
Pumpkin Spice Room Spray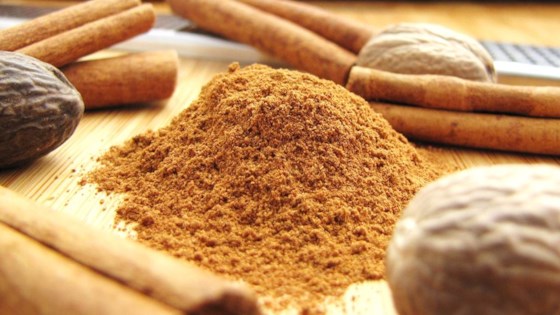 Ingredients:
1/4 cup distilled water
3 drops Cinnamon Bark essential oil
3 drops Ginger essential oil
3 drops Cardamom essential oil
5 drops Wild Orange essential oil
5 drops Clove essential oil
Directions
In a 4-ounce glass spray bottle, add water and essential oils. Shake well before each use and you're ready to start spritzing your house!
Fall Simmer Pot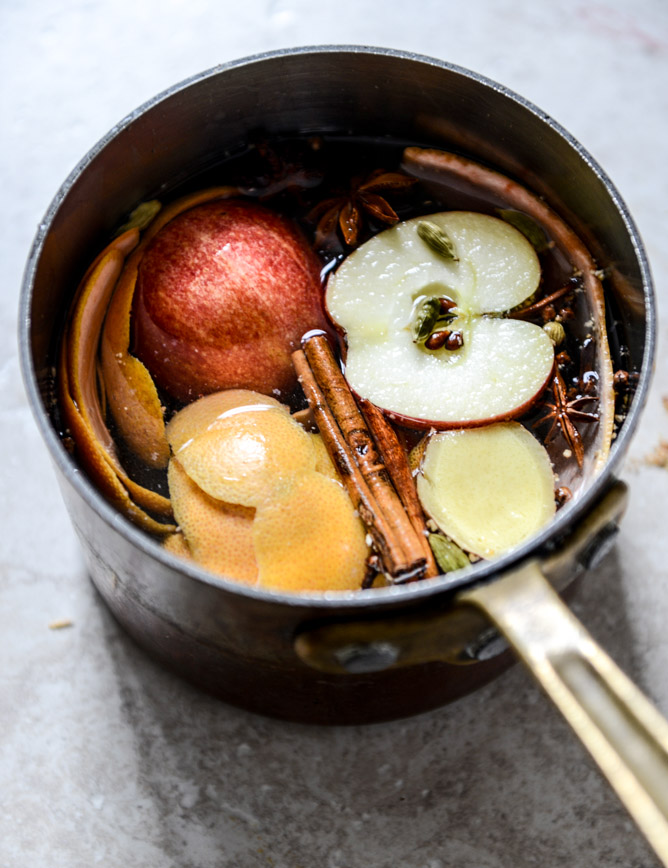 Ingredients
4 apple peels
2 orange peels
2 cinnamon sticks
2-3 star anise (optional)
2 bay leaves (optional)
1/4 teaspoon whole cloves (optional)
Stovetop Directions
Add ingredients to a pot and bring to a boil, then reduce to a simmer. Allow to simmer uncovered for as long as you like, adding water as needed so the pot doesn't run dry.
DIY Reed Diffuser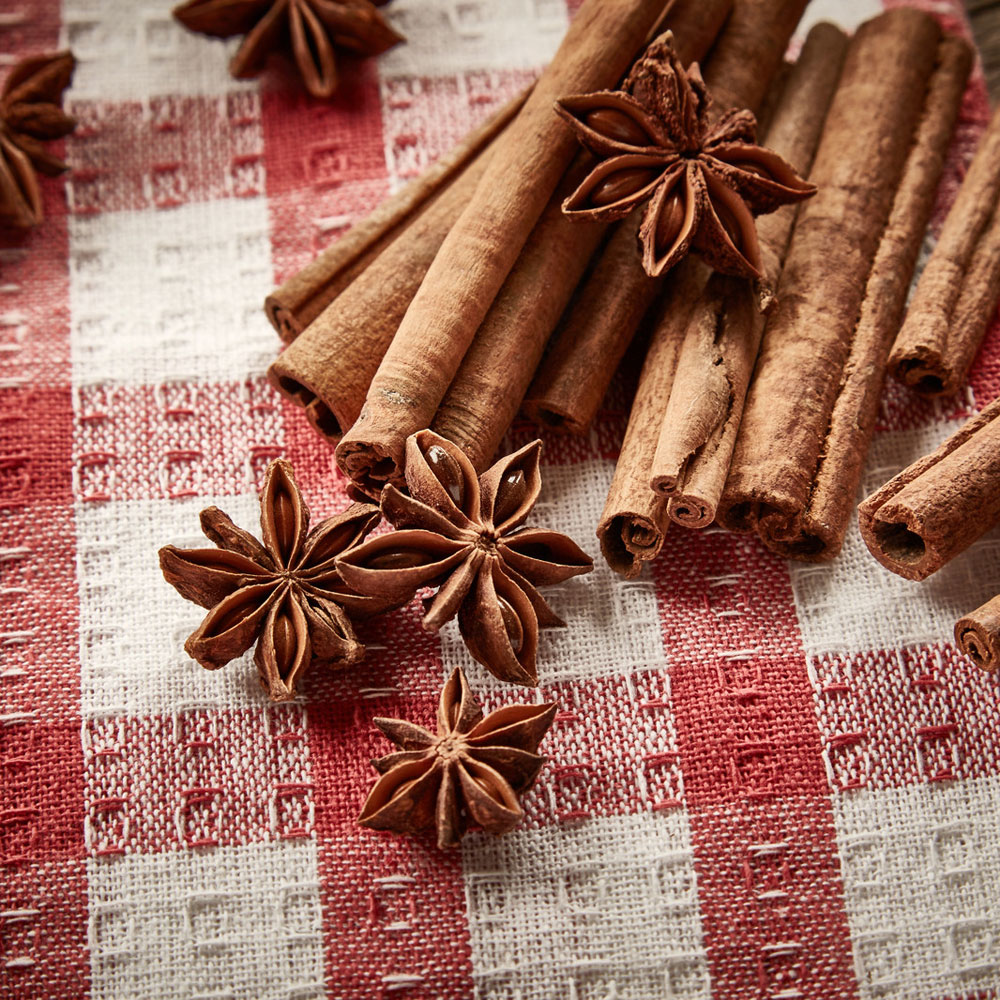 Ingredients
Carrier oil: 1-2 inches safflower oil – this is your carrier oil, almond oil or baby oil can be used as well
Essential oil: 15-20 drops essential oil – for aromatherapy and fragrance
Jars: any jar will work with a small opening at the top
Sticks: Cinnamon Sticks or Rattan Reeds
optional: 90% proof alcohol – helps the oil travel up the sticks faster
Directions
Pour your safflower oil into your jar, 1-2 inches high from the bottom. You don't need too much oil, just enough for the oil to travel up your sticks. For the jars, you can use anything you have around the house – a vase, a recycled jam jar, even a plastic or metal container will work. I found these jars at the thrift store and they have small openings to help my sticks stand up tall.

Add in 15-20 drops of essential oils and stir them in or swirl them around. You can add more or less depending on your level of fragrance.

Add your sticks to the jar and space them out. You can use them to stir the oil again.

TIP: flip your sticks after a day or so to help the oil distribute faster.
Autumn Scented Linen Spray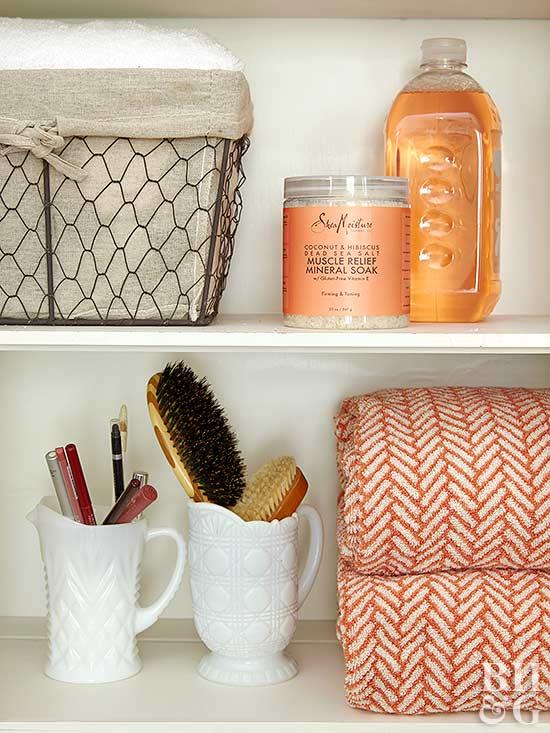 Use a fall-friendly DIY linen spray to freshen up folded towels and bedding. Just mix 1/2 cup water and 1/2 cup inexpensive vodka (yes, vodka!) in a clean spray bottle and swirl with essential oils. Choose 3-4 oils and add 10 drops of each. Have fun experimenting with different combinations to find your favorite! Here are some ideas:
Clove
Sweet orange (or wild orange)
Cardamom
Cinnamon bark
Cedarwood
Ginger
Sandalwood
Rosemary
Lemon
Fir
Bergamot
Homemade Fall Wax Scents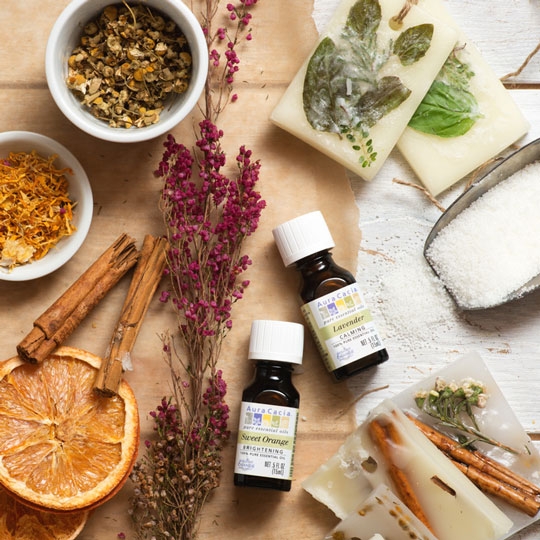 Make a batch of spicy fall wax melts for your warmer without unknown chemicals. These easy melts are made with coconut oil, beeswax, and spices from your pantry poured into an ice cube tray—you don't even need to have essential oils on hand. We think these would look adorable poured into a leaf-shape mold!
Materials
Ice cube trays or small mold
Glass jar with lid
Directions
Place coconut oil and beeswax granules in a small pan over low heat. Stir until completely melted.
While the mixture is melting, chop orange peel into very small pieces.

Remove from heat and stir in cinnamon, cloves, vanilla, and diced orange peel.

Pour into ice cube trays or another small mold.

Allow to sit until completely cooled and firm. I usually let mine sit overnight even though it only takes a couple hours to set up.

Pop gently from tray/mold by flipping over and tapping firmly on the counter. Store scented wax melts in a glass jar with a fitted lid. If your home gets very warm you may want to consider storing your jar in the refrigerator as the coconut oil has a low melting point.