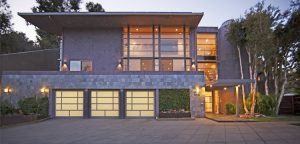 Last summer Rodeo Realty agent Josh Flagg appeared on ABC to discuss the trend of luxury real estate videos used to sell properties. Since then the creation of these videos has only increased and Rodeo Realty agents have created some lavish movie-style videos highlighting not just the beauty of the properties but also the lifestyle that the home creates. The results have been extraordinary. A few of our recent favorites:
Recently Rodeo Realty agent Ben Salem had a on the market for a while and it had a few offers but the pictures didn't tell the whole story. He shot a lifestyle video that showed the home's hiking trails, garden, and more. He had another brokers open and was flooded with brokers who said their clients had seen the video. He's now fielding multiple offers. Now he's sold on lifestyle videos to sell luxury homes!
Rodeo Realty agent Jennifer Winchell has also used video to showcase the views and pool at her listing at 7080 Mulholland Dr. The video brings attention to some of the home's more extraordinary features including the custom LED lighting and the wall of water at the entrance. The video also allows the viewer to see what the home looks like in different types of light, showing both the glittering city lights as well as the peace of a tranquil sunset.

Most recently listed from Rodeo Realty agent Ben Bacal is 9380 Sierra Mar, a trophy home in the Bird Streets. This home caught media attention and received press mentions, not just for the beauty of the home but for the marketing materials. The luxurious infinity pool which is only enhanced by the addition of a lovely bathing beauty taking in the view.

These luxury properties are just a few examples of the innovative new ways properties are being marketed at Rodeo Realty.