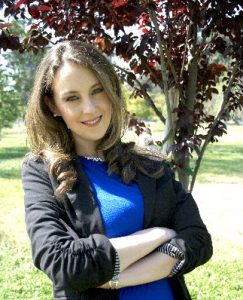 The value of Facebook in selling real estate is a strongly argued topic. Some see it as a waste of time, others  are learning how the world's most popular social network can become a way to increase their personal brand online and attract a new audience as well as communicate with their existing sphere of influence. However Facebook has made a lot of changes lately including shifting their algorithms for business pages and limiting the amount of followers that see posts. Advertising is increasingly necessary to get a viewership on Facebook. 
In a recent article on RISMedia, Rodeo Realty's Chelsea Robinson described her experience in using Facebook. Chelsea has a Facebook business page, and is a member of the Facebook Agent Directory. She talked about spending money on Facebook advertising and the  value of the network to help show what people are responding to: "If I buy a Facebook ad that has a reach of 500,000 people, it's slowly building up brand recognition. I can specifically target my key audiences, and they see my name a little more often."
Chelsea also told RISMedia that she is planning on increasing her Facebook advertising budget because her business is growing. For more on Chelsea's strategy and how it helps her sellers, check out the article on RISMedia.