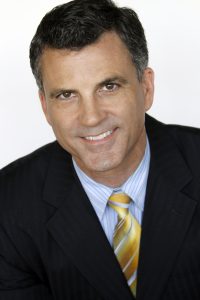 Todd Jones, a Realtor with Rodeo Realty Studio City, recently launched a new radio show: Real Estate Radio LA. Todd's show can be heard on AM1150  Sundays at noon. Todd interviews people about real-estate-related topics and has already had on a wide variety of guests including David Hatfield from CAST Locations to discuss how to make extra money by renting your home for films and commercials; Gary Morris, a Trust Attorney who discussed the importance of having a Living Trust; and Matt Moses to discuss the benefits of solar panels. His next broadcast will feature Charles Fleming, author of "Secret Stairs: A Walking Guide to the Historic Staircases of Los Angeles." Mr. Fleming is also the entertainment industry business news editor at The Los Angeles Times.
For almost a decade Todd has been a top producing Realtor. From the beginning, his focus has been providing great customer service while informing and protecting his clients. Prior to selling Real Estate, Todd traveled the world working as a Producer of Television commercials for such clients as Home Depot, Chili's, SONY, Chevrolet, and Jamaica Tourism to name only a few. Desiring to spend less time on the road and more time in Los Angeles with his family, Todd began working full time in his passion…real estate. 

Todd took to real estate immediately and was honored as Rookie of the Year for his first year, and he has continued as a top producer ever since.
For more info and to listen to past shows and view YouTube videos of the show please visit www.ToddJonesRadio.com.