Grab a pen, paper, and napkin. Rodeo Realty breaks down the 11 most mouth-watering dishes of the season at some of our favorite Los Angeles eateries. 
MacArthur Park Pastrami Sandwich at Wexler's Deli
This new Jewish deli at the Grand Central Market is giving Langer's a run for its money. Don't miss their pastrami, either in a classic sandwich with mustard, or in the MacArthur Park (a nod to Langer's location) with pastrami, cole slaw, Swiss cheese, and Russian dressing, on rye bread. The pastrami is made in-house: beef belly is cured, smoked, and steamed the old fashioned way, then cut into thick slabs and piled between slices of rye bread baked especially for the deli.
Lobster and uni rice at Brilliantshine

While Brilliantshine is best known as the baby of celebrated mixologists, the food at this cocktail-driven restaurant is not to be passed over. Drawing from his experience in Peruvian cuisine, Chef Richie Lopez—former executive chef at Paiche—starts his lobster and uni rice dish by mixing sea urchin with aji amarillo and other spices. Medium grain sushi rice is cooked with the sauce, then tossed with chunks of Maine lobster. The dish is then treated to a squeeze of lime and house-made uni oil, before being topped off with fresh uni, chives, and crispy puffed rice.
Schnitzel at Commissary
Roy Choi's new greenhouse/restaurant may sound vegetable-focused, but there are plenty of meat dishes that shouldn't be overlooked. Both the steak and pork schnitzel are among diners' favorites; the thinly pounded pork schnitzel is encrusted in panko crumbs, and the sauce combines mustard and mirin to brighten the fresh arugula and prepares your palate for another bite of tender pork.
Jambon beurre at Petit Trois
Acclaimed chef Ludo Lefebvre has returned to simple French fare for his intimate new bistro, Petit Trois. His classic ham sandwich is executed flawlessly, using the best baguette in town—baked by Colleen DeLee—and ham is of the highest quality, naturally. But the first bite reveals a surprising sweetness from a touch of honey that accompanies the sumptuous, churned baratte butter.

Sea urchin toast at Tipple and Brine
Sea urchin is the new bacon, and the toast at Tipple and Brine may well be one of its best uses. Crunchy bread sits below a generous spread of avocado mousse topped with pieces of fresh sea urchin. The combination makes for an ultra-rich texture, contrasted by crisp, thin slices of radish and scallion.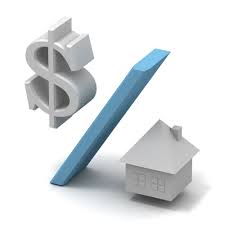 Peanut butter ganache, roasted grape ice cream, and griddled pound cake at Saint Martha
Hidden in a Koreatown strip mall, this wine bar has surprised many with their impeccable wine list and excellent menu. The chicken liver mousse is just one of a number of dishes to try here, but a real surprise is their unusual reimagining of the peanut butter and jelly sandwich: A dessert built on a thick pound cake topped with scoops of velvety peanut butter next to roasted grape ice cream. Surrounding it all is a pile of grapes, their sweetness concentrated by roasting.
Fish and Chips at BatterFish
Accomplished front-of-house veteran Jason Killalee, who clocked time in dining rooms like Providence and Bastide, returned to his Irish roots by serving fish and chips at the base of an Encino office building. Batter and fish are customizable, but could include catfish with garlic ginger batter, or cod with chile batter. Pair up your fish with crispy onion rings, or even better, skin-on Kennebec potatoes fried in beef fat.
Brisket French Dip at Carvery Kitchen
Roman Shishalovsky's daughters Diana and Karina have been the restaurant business since the early '90s, first with Roman's, later with Fresh Cutt, and now with the fast-casual Carvery Kitchen in Santa Monica. Roasted meats are the stars of the sandwiches here, and none are better than the brisket French dip, which comes on soft bread that still holds up to the juicy meat. Be sure to add "the works," a tangy blend of cabbage, carrots, pickles, onions, pimento peppers, and Dijon and Italian dressing. Dip in savory jus and enjoy.
Chaurice Po' Boy at The Little Jewel of New Orleans
French Quarter native Marcus Christiana-Beniger and partner Eunah Kang have brought a taste of New Orleans to Chinatown, complete with fleur de lys imagery, rows of NOLA-ingredient filled shelves, raucous music, and an array of house-made sausages, tasso, and boudin balls. Of course no New Orleans food story is complete without a po' boy, and Chaurice may be The Little Jewel's best. The spicy house-made sausage patty, a Spanish chorizo filtered through French and Creole filters, comes flecked with parsley, shallots, and scallions. They then load on melted Swiss, onions, shredded cabbage, sliced tomato, pickles, and mayo. If you don't make a mess, you're not trying.
Bay Scallop Hand Roll at KazuNori
The crew at Sugarfish recently opened this modern Japanese restaurant in downtown's historic core. Chef Kazunori Nozawa is a master of sushi and sourcing, and KazuNori offers a fun twist on his expertise: hand rolls. Yes, his signature blue crab hand roll is in the line-up, though we prefer the bay scallop hand roll, with warm sushi rice cradled in crisp nori with silky scallops, mayo, and masago.
Black Snow Bowl with Red Bean at Okrumong
This modern bingsoo specialist resides in a Koreatown strip mall and specializes in delectable shaved ice and red beans. Their black snow bowl with red bean consists of shaved ice that seamlessly integrates crushed black sesame seeds. They top a generous mound of "snow" with sweetened condensed milk, cauldron-cooked red bean, and sticky rice cake balls. Eat the terrific concoction with a golden spoon.