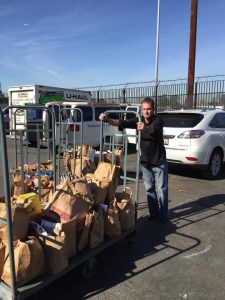 The first annual Thanksgiving food drive was done by RODEO REALTY's finest, Brandon Kramer, Jim Wagner and Ryan Trefry. These altruistic agents gathered in their home communities of Lake Balboa and Sherman Oaks to collect non perishable dry foods, cereal, pasta and canned treats for the upcoming holiday season. These areas have over 1,500 homes and belong to the greater Los Angeles area. Over 90 plus households and families helped aid in each community and contributed over 800 pounds of food!
They received positive feedback from all the neighbors regarding RODEO REALTY and their ability to reach out to those less fortunate this coming holiday season. They partnered with the Regional Los Angeles Food Bank in Downtown, Los Angeles on Saturday, November 15th. Gelson's Super Market donated brown grocery bags which were used to collect all food along with coupons and discounts for turkeys for this upcoming Thanksgiving. These were handed out to several of the families who participated in the food drive and contributed in this charitable endeavor. The community members who participated were very impressed with the organization of the event, work of RODEO REALTY's agents and giving back to the community.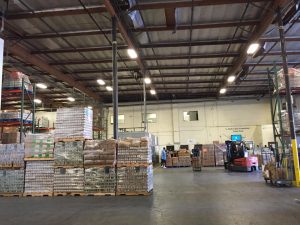 They hope to continue the act of giving this holiday season and in the future. They will be providing several boxes to RODEO REALTY offices to keep in the reception area.  Please feel free to contact Ryan Trefry for more information on how to give back- (818) 425-3234. The Regional Los Angeles Food Bank in Downtown, Los Angeles also encourages help for the hungry with a virtual drive registry, monthly giving and donations of cars, boats or RV's this holiday season. Their mission is to "mobilize resources to fight hunger in our community."  Over 97% of all contributions go directly to families that struggle this holiday season. Other great giving back activities in Los Angeles include; Midnight Mission,Union Station Homeless Services, One Voice, SOVA Community Food and Resource Program and Hope of the Valley Rescue Mission. RODEO REALTY commends Ryan Trefy, Jim Wagner and Brandon Kramer for assisting the community this holiday season and benefiting the homes of many.