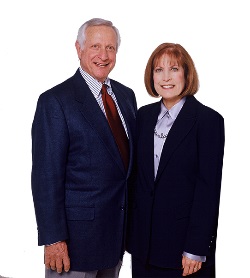 My name's Seth Matlins, and on December 23rd, I closed escrow on a home (2230 Banyan Drive) because of Judy and Warren Handler. I thought you should know.
I first met the Handlers in 2001 when they were representing the seller of the home (2220 Banyan Drive) that has been mine since then. Despite our being on "opposite sides" of this first transaction, the Handlers never made me feel that our interests diverged, and we found a way to work together. Because of this, 14 years later, when I heard 2230 was going on the market, Warren and Judy were my only call.
30 minutes after our first conversation, Warren had already sent me area comps, and provided me with estimates on the value of the new property. From here, which was before the house was officially on the market, he and Judy walked us through bid strategy, inspections, discussions, and communication with the other broker, with the estate itself. They managed coordinating all inspections while I traveled with my family…and set the strategy for how we evaluated and deployed the information that came up during the inspections. In short, we were one of 4 buyers who came in over ask in the first week. We were, however, the only ones to get the house.
And, I have no doubt, we got it because of Warren and Judy…and that we wouldn't have, but for them.
They've sold me one house and helped me buy another. I am wildly grateful to them and think their caring, market knowledge, savvy, and personal touch and professional ways have been the difference twice. And I thought you should know that I think they are absolutely amazing.
Best regards,
Seth Matlins