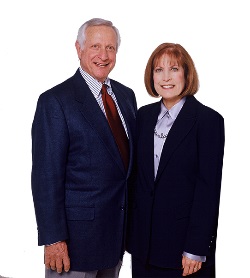 I am writing to tell you of the successful experience I had with your agents, Judy and Warren Handler.
The Handlers recently sold a probate property for me located at 2600 Westridge Road. Being a probate, it was at times very challenging. The Handlers are true professionals and took charge by working through these challenges with a great attitude. Being that this property was a distance from my home, they were always available to open the property for plumbers, handymen, electricians and any other people requiring entry to the house. They went above and beyond "the call of duty". They did an excellent job of marketing the property. They held broker's open houses on several occasions and public open houses on almost every Sunday until the right buyer was found.
I found Encore Escrow to be extremely competent and communicative and the proceeds were wired into my account a few hours after the property recorded.
I would enthusiastically recommend the Handlers for any real estate transaction. They did a fantastic job!
Very truly yours,
Dr. Fanya Carter