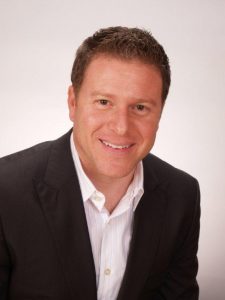 LOS ANGELES, Dec. 1, 2015 /PRNewswire/ — Ben Salem, Rodeo Realty, who specializes in luxury residential properties in the most elite communities in and around Los Angeles, was named "Agent of the Month," by Top Agent Magazine, a publication that carefully selects a chosen few to be featured on its cover, according to the publication's Executive Publisher, Jessica Fisher.
On the cover of the November, 2015 issue, Salem was chosen because of his consistent high-volume in sales, his innovative approach to marketing and selling real estate, and his passion for the profession. A panel of his peers and other real estate industry professionals were in solid agreement that Salem should receive the coveted honor.
In order to be eligible, a candidate must rank in the top one-percent of real estate agents. Salem is currently not only ranked in that category of real estate agents in the Los Angeles area, he also is among the top five-percent throughout the country.
"This is an amazing honor," Salem enthused. "I know the publication reserves its cover for the best of the best, and it's wonderful to join the others who have also received this type of recognition."
Salem, who caters to celebrities, their agents, managers and business consultants; also assists entrepreneurs and other business professionals in the corporate sector to help them find their ideal residences. While his main concentration is in the Los Angeles area, Salem also has sold luxury properties from Santa Barbara toSan Diego.
Earlier this year, Ben Salem was also nominated for an Inman Innovator Award in the real estate category.  Salem is often singled out for his unique approaches, including that of taking his clients "neighborhood shopping" by helicopter. "My clients are often looking for seclusion and privacy," Salem explains. "Checking out the neighborhoods from the sky gives them a head start."
For the 15 years Salem has been in the real estate business, he has provided innovative solutions to problems within the real estate industry. He developed a technology that watchdogs real estate fraud and prevents elder abuse in real estate transactions.
Frequently sought out by media for commentary, Salem has been featured on "Good Morning America," in Yahoo! and the Los Angeles Times.
For more information on Ben Salem visit: www.bensalemproperties.com.