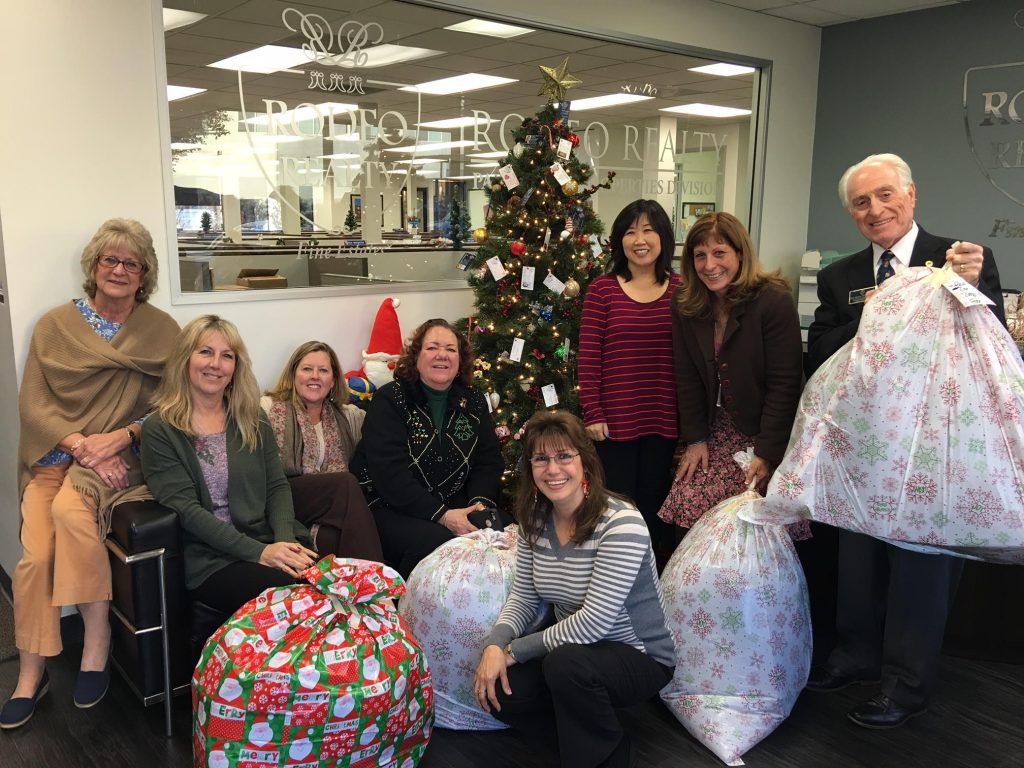 Earlier this month the Rodeo Realty, Northridge office adopted 3 families in need, Teresa Todd, Branch Manager had this to say, "The response this year was overwhelming!" The Northridge office has been involved with Hathaway-Sycamore "Adopt-A-Family" program for the past 8 years, which helps assist those working in the mental health and welfare fields for the last 112 years.
This year, the needs ranged from holiday dinners to decorated Christmas trees, and toys for the kids. Teresa went on to say, "One of the families did not have bedroom furniture, and a representative from LA Mortgage was able to donate a bed for the family."
Thank you for the tremendous support, and a big thank you to all that participated this year.
The Northridge office was nice enough to provide information about the families adopted this year, which you can see below.