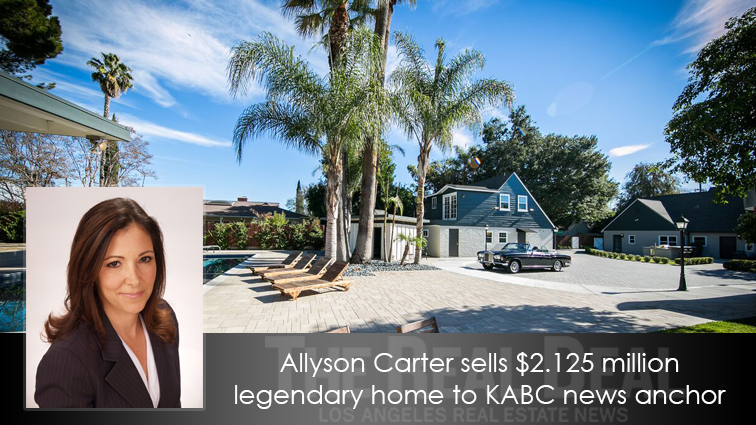 A recently sold property by Rodeo Realty agent Allyson Carter is catching some media attention. The real estate agent closed a deal on a legendary home. Both The Real Deal and the Los Angeles Times have featured her listing this week.
KABC's news anchor David Ono made news of his own when he bought the $2,125,000 home that was listed by Carter. According to the LA Times,The property previously sold three years ago for $1.315 million.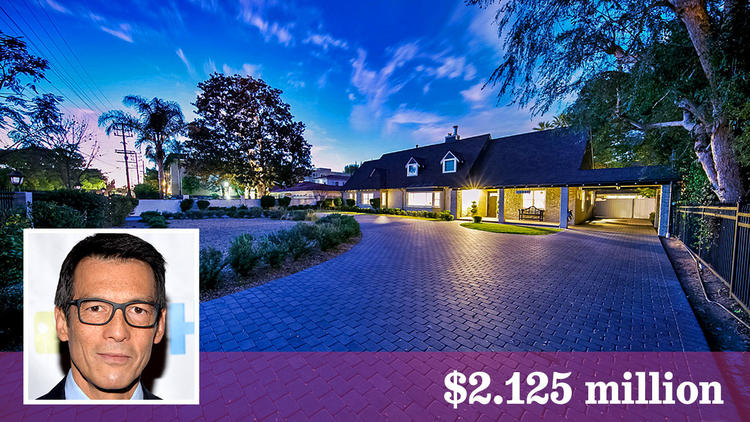 The estate in Toluca Lake belonged to famous jazz trumpeter, Manny Klein, who played with notable 1930s big band leaders including Jimmy Dorsey, Tommy Dorsey and Benny Goodman. Klein appeared on countless number of recordings and also performed on Hollywood movie soundtracks, most notably "From Here to Eternity."
Though Klein was not the only famous person to lounge in the estate. It's rumored that Louis Armstrong and Frank Sinatra sipped cocktails at the bar in the main house and is where Bing Crosby arranged his famous rendition of "White Christmas."
The gated mini-estate also belonged to American pop group Karmin. The recently married duo, Amy Heidemann and Nick Noonan, is known for their covers of popular songs such as "Super Bass" and "Party Rock Anthem." The Noonan's were the sellers to Ono's newest home. Carter represented the couple in their recent sell.
Ono is now the owner of a 2,378 sq ft main house, an approximately 2,000 sq ft guesthouse, and a town with a bank, store and café façade complete with sidewalks and street lamps.
The all brick main house features 4 bedrooms, 3 newly remodeled baths and a charming vintage kitchen. The detached guesthouse sits on more than half an acre. The fully renovated two-story features a complete sound proofed state-of-the-art recording studio with Live/Control rooms. The 1-bed, 2-bath guesthouse has a full kitchen and its own address.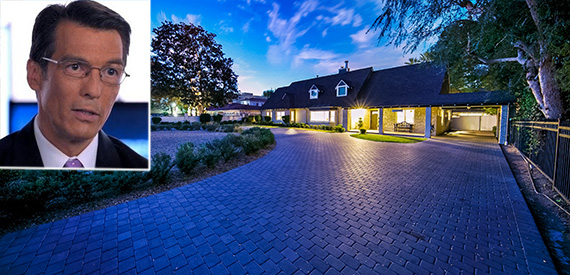 Outside, the facades enclose a secret garage, gym and storage room. The "make-believe setting", as The Real Deal is calling it, goes out to a 40-foot swimming pool, a separate pool house with full bath and garden shed, a koi fishpond with waterfall, an outdoor BBQ and a dining area. The truly majestic home has a front circle driveway that accommodates 10 vehicles.
Ono is the co-anchor for ABC7 Eyewitness News at 4 p.m. and 6 p.m. He joined the news station in 1996. He has won three Edward R. Murrow awards and 16 Emmys. Ono was represented by another agent in his newest purchase.
To read The Real Deal article, click HERE
For the Los Angeles Times article, click HERE
View a slideshow of the legendary home below.
[su_slider source="media: 15458,15469,15471,15472,15459,15463,15460,15464,15462,15473,15461,15470,15468,15466,15467,15465″ width="1600″ height="500″ responsive="yes" title="no"]