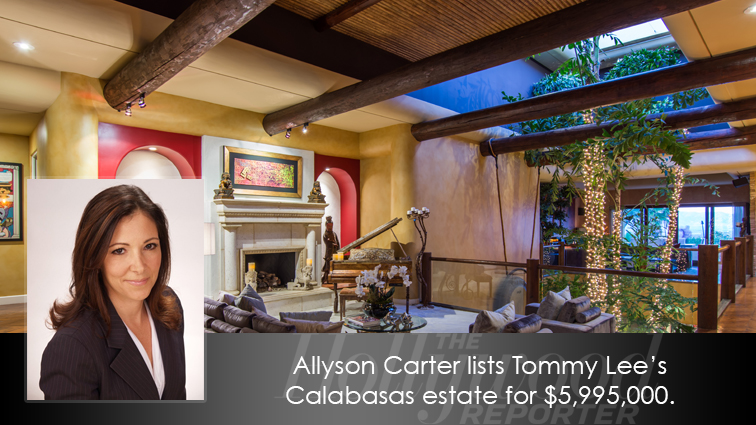 Rocker Tommy Lee is selling his Calabasas home for $5,995,000. Allyson Carter of Rodeo Realty is the listing agent.
Carter's listing has attracted media attention once again. Her listing has been featured on several sites including Forbes, The Hollywood Reporter, Architectural Digest, Yahoo News, The Real Deal Magazine and Los Angeles Times.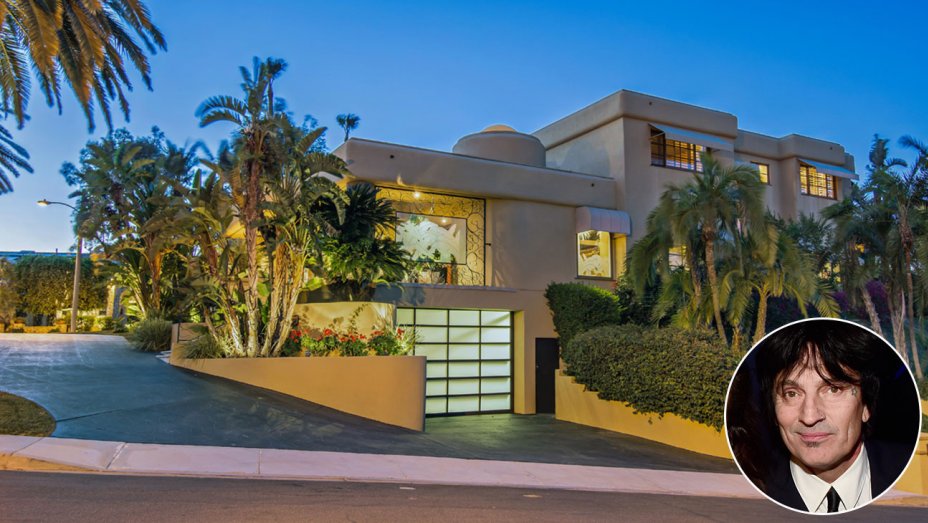 The 9,991 square foot property sits on its own hilltop in a secluded cul-de-sac. The home, located within the guard-gated area of the Vista Pointe community, has five bedrooms and six bathrooms.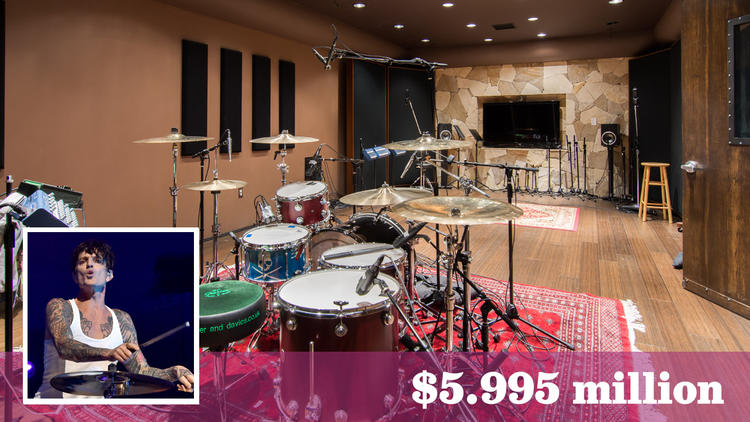 The unique custom estate is three stories and features an open atrium with retractable roof in the center of the home. Additional features include an indoor koi pond and spa, a theater room, and a wine room with 2nd kitchen. The floor plan with sprawling bamboo sets the tone for a very serene "Zen like" feel. Underground, there's a 3,000 square foot garage of which two-thirds of that now house a state-of-the-art recording studio—theatriumstudio.com. Outside on the hilltop there's a piano shaped pool with panoramic jetliner views of the valley.
Take a look inside his rockin' house:
To read The Hollywood Reporter's story, click HERE
Forbes: HERE
Los Angeles Times article, click HERE
The Real Deal Magazine story, click HERE
Yahoo News report, click HERE
Story on Luxury Real Estate's website, click HERE
Architectural Digest: HERE
Zillow's blog, click HERE
Yahoo Celebrity's story, click HERE
Realtor.com article, click HERE
New York Post: HERE
AOL, click HERE
Photo gallery:
[su_slider source="media: 15804,15823,15816,15801,15796,15826,15798,15793,15800,15799,15802,15803,15818,15819,15822,15817,15791,15790,15812,15814,15813,15811,15809,15810,15808,15807,15806,15805″ width="1600″ height="500″ title="no"]