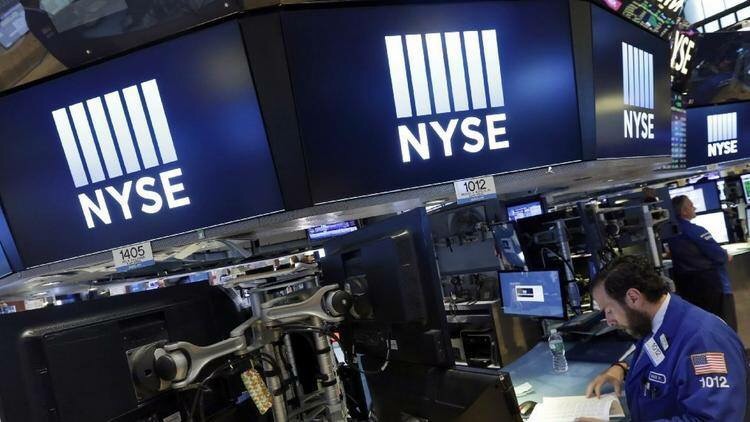 Stocks down after two weeks of solid gains – A disappointing U.S. first quarter GDP report, and a weaker than expected consumer sentiment reading from The University of Michigan were some of the factors which drove stocks down this week. The Dow Jones Industrial Average closed the week at 17,763.64, down from 18,003.75 last week. The S&P 500 closed the week at 2,065.30, down from 2,091.58 last week. The NASDAQ closed Friday at 4,775.36, down from 4,906.23 last week.
Bond yields slightly lower – The 10 year U.S. Treasury bond closed Friday yielding 1.83%, slightly down from 1.89% last week. The 30 year U.S. Treasury bond closed Friday yielding 2.66%, also slightly lower than 2.70% last week. Mortgage rates follow bond yields so we watch bonds carefully.
Federal Reserve officials left interest rates unchanged – In a statement Wednesday after a two-day meeting, the Fed stuck to its longstanding plan to move carefully on raising the benchmark federal-funds rate. The Fed has held the federal-funds rate between 0.25% and 0.50% since December, it's first interest rate hike since 2006. The Fed dropped the rate and held it to near zero since 2008. Policy makers want to give themselves room to act at their June 14-15 gathering should they see enough encouraging developments, without signaling to investors that action is likely. Among the concerns: lingering worry over low inflation at home, slow-growing overseas economies and the potential British exit from the European Union. The Fed's caution underscores how policy makers still lack confidence they can move away from extraordinary easy-money policies without undermining the fragile U.S. expansion and knocking the global economy off balance. Officials have already backed off the expected pace of four rate increases this year amid economic sluggishness. Policy makers on Wednesday pointed to a U.S. economy that is performing well in some respects but continuing to struggle in others. "Labor market conditions have improved further even as growth in economic activity appears to have slowed," the statement said. It noted household spending has diminished even though real income has risen and consumer sentiment remains high.
First quarter gross domestic product disappointing – U.S. GDP posted its weakest showing since the first quarter of 2014, with an annualized growth rate of 0.5% for the first quarter of 2016. A slow first quarter has been something of a pattern in recent years, followed by a pickup in later quarters. Economists were divided over whether the details of today's report imply a second-quarter bounce back. While the overall report was weak, housing was one sector that posted very good results. The housing sector was up 14.8%.
U.S. Pending Home Sales at one year high – The National Association of Realtors reported that the number of homes that went under contract in March reached the highest level in nearly a year. They felt this was a sign the housing market is gaining steam as Americans benefit from historically low interest rates and steady job growth. Pending sales of previously owned homes, reflecting contract signings, rose 1.4% in March from February. The pickup in pending sales is the latest sign the housing market continues to advance after posting solid growth in 2015. Pending sales in March climbed 1.4% compared with a year earlier. A more closely watched measure of the housing market is the NAR's report on existing-home sales, which measure closed transactions. Existing-home sales—or all purchases of previously owned single-family homes, town homes, and condominiums—rose 5.1% in March from February to an annual rate of 5.33 million, the NAR reported earlier this month. Sales were up 1.5% from the prior year. Existing homes represent roughly 90% of the market.
Consumer confidence lower in April – The University of Michigan released its April consumer sentiment index. It fell to 89.0 from 91. The index is now 7.2% lower than its level one year ago. In a release the survey director, Richard Curtin stated that "the negative views of the future may be in part due to the presidential campaign." He also wrote that, "the size of the decline, while troublesome, is still far short of indicating an impending recession."
Mortgage rates slightly higher this week – The Freddie Mac Primary Mortgage Survey released on April 28, 2016 showed that average mortgage rates from lenders surveyed for the most popular mortgage products were as follows: The 30-year fixed rate average was 3.66%. The 15-year fixed average rate was 2.89%. The 5/1 ARM average rate was 2.86%.
Have a great weekend,
Syd