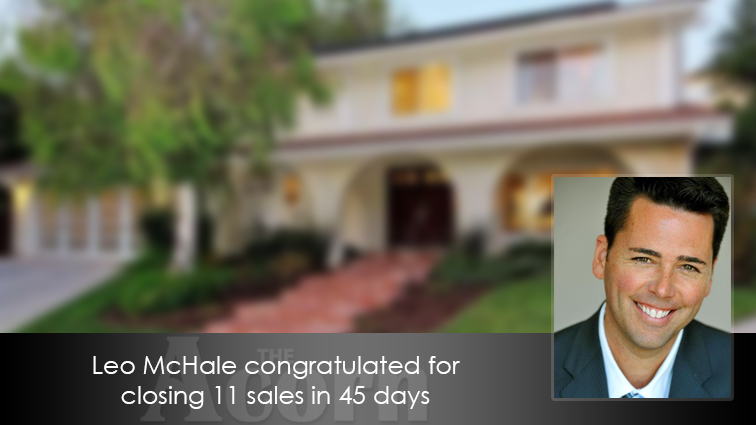 Westlake Village agent Leo McHale has made news in The Acorn Newspaper for closing 11 sales in 45 days—totaling $7.4 million.
President and CEO of Rodeo Realty, Syd Leibovitch, has congratulated McHale for his outstanding achievements.
According to The Acorn, as of June 3 McHale already had 25 sold, in escrow or pending, totaling $17 million in sales.
"McHale is ranked as the No. 1 top selling agent in Agoura Hills with 94 closed sales from 2011 through 2015," said the newspaper. "In addition, he is widely recognized as the No. 1 top selling agent in the Lake Lindero area, with 108 new, pending and closed sales totaling $63 million."
The newspaper reports that McHale has helped nearly 100 people buy and sell their homes in the last 30 months totaling $64 million.
"I am truly blessed to help someone buy or sell a home, and I am proof that you can be successful without sacrificing your value," McHale tells the newspaper.
To read the entire article on McHale and learn more about his recent sales, click HERE or view article below.
[su_document url="https://rodeorealty.blog/wp-content/uploads/2016/06/Page_029.pdf" height="760″ responsive="no"]