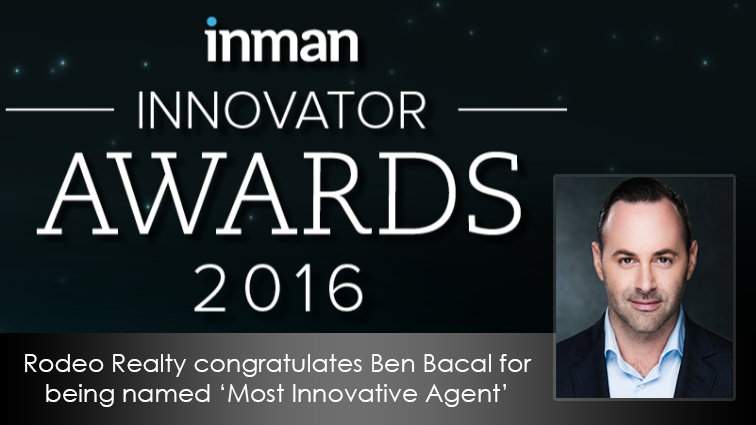 Rodeo Realty would like to congratulate Ben Bacal for being named the 'Most Innovative Agent' by Inman. The Beverly Hills agent was recognized August 4 at the Inman Innovator Awards in San Francisco for making a difference in the real estate industry.
Out of 22 finalists in the 'Most Innovative Agent' category, Bacal was selected as the winner for his accomplishments as a real estate agent .
"These people, companies are on the forefront of change in the industry," said publisher Brad Inman. "By consistently asking what can be better about the industry and trying to make their dreams reality, they are pushing every one of us to view the industry using a different lens."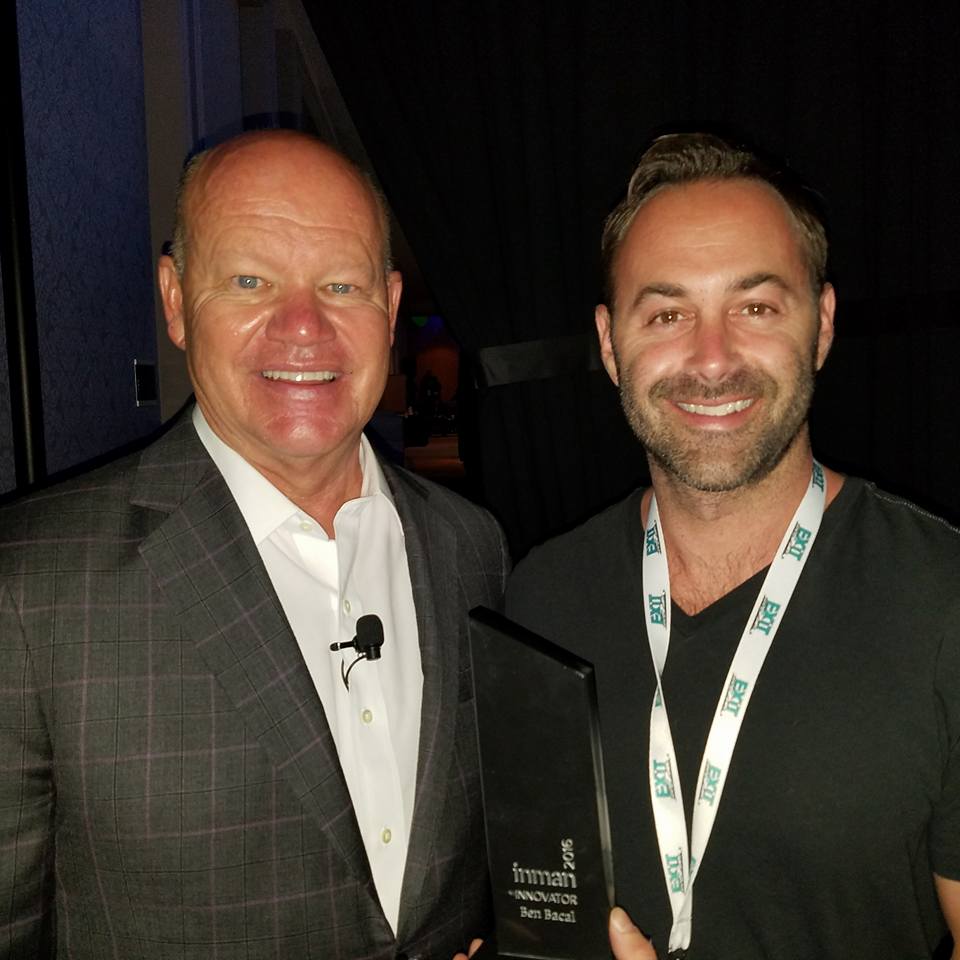 Each summer, the Inman Connect San Francisco conference brings together the best and brightest in real estate and technology to share the newest innovations and changes in the marketplace. The awards honor those who, as Brad Inman said in the award announcement, "are on the forefront of change in the industry."
This year marked the 20th anniversary of Inman Connect and drew thousands of attendees from around the world.  Bacal spoke in two important video-centric sessions: "How To Use Video To Get Listings And Sell Properties" and "Cool Real Estate Videos And How They Were Made." He was also asked to participate in the "Meet The Leaders" session where he met with agents eager to learn the keys to his success.
"I am so honored to be selected by Brad Inman and his team as the most innovative real estate agent," said Bacal. "This year's conference was a very special event."
The latest honor comes on the heels of Roofshoot's debut at the Realogy FWD Innovation Summit in June. Out of a field of hundreds, just 15 of the hottest new technologies were invited to present their work to Realogy's leadership.
The app, currently in beta, is being tested by over 350 real estate agents in Los Angeles who were invited to be part of a special early adopters group. This group includes some of Los Angeles' most successful agents representing over $1 billion in annual sales.
Roofshoot is currently fielding offers from incubator groups and meeting with venture capitalists.  "We've been very pleased with the feedback we've received so far," adds Bacal. "Video marketing has changed my business and I'm honored to share everything I've learned with agents around the world."
About Roofshoot
Roofshoot puts the power of video in the palm of your hand to generate more leads, sell more homes, and increase productivity. The app pulls together footage with music and a variety of customized themes to create a professional shareable video in minutes. More information can be found at www.roofshoot.com