The Hollywood Reporter's list for Hollywood's Top 25 Real Estate Agents has been released. The news first came out Thursday in THR's September Emmy issue.
Among the 25 recognized, three Rodeo Realty agents made the list: Joe Babajian, Ben Bacal, and Josh Flagg. Rodeo Realty was one of the agencies that had the most real estate agents recognized.
"These pros aren't feeling a SoCal market slowdown (yet) as buyers demand ever-pricier (and bizarre) amenities and eight-figure sales on L.A.'s Westside defy gravity," said The Hollywood Reporter.
Listed in alphabetical order, below is what THR said about each Rodeo Realty agent: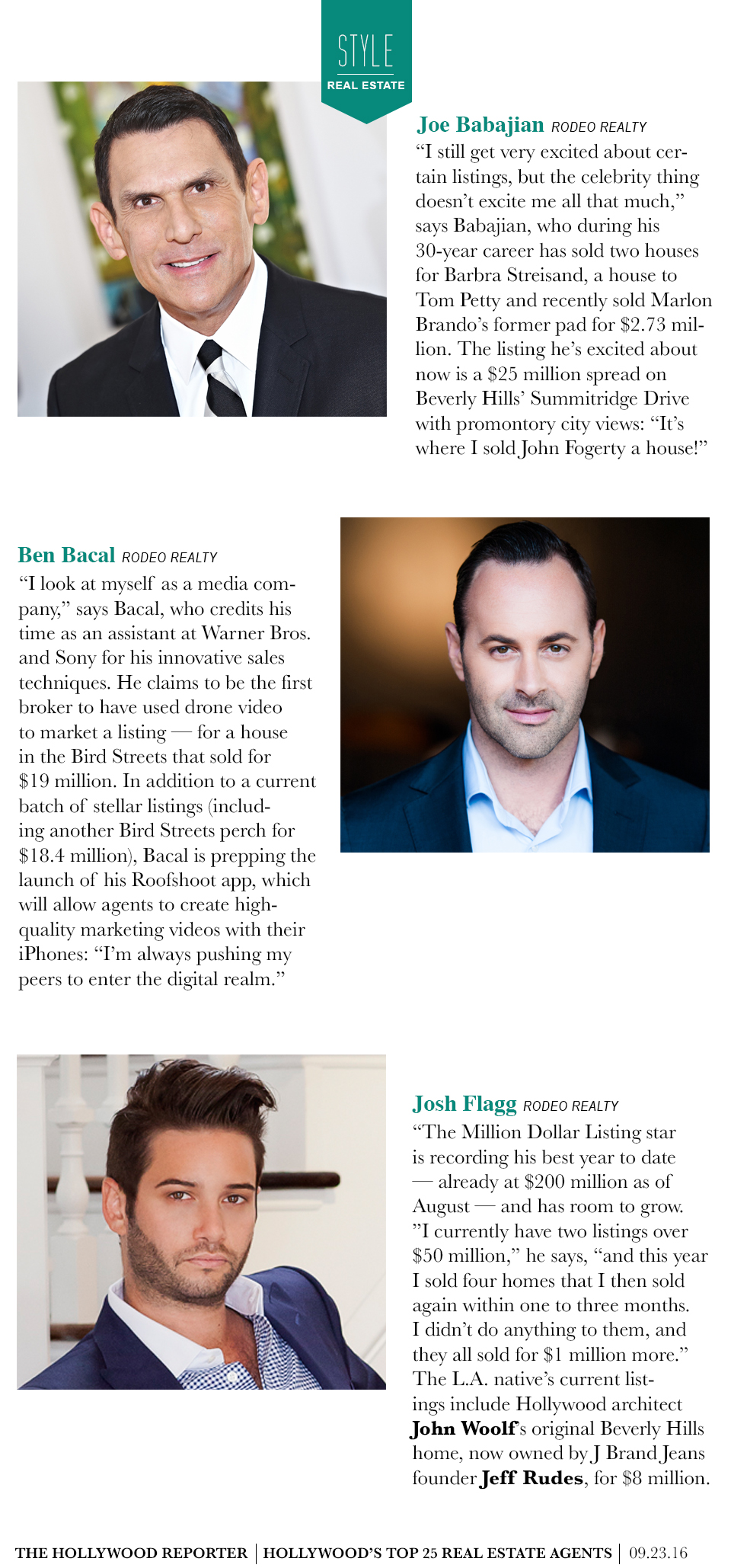 The Emmy issue also includes a page congratulating the three Rodeo Realty agents.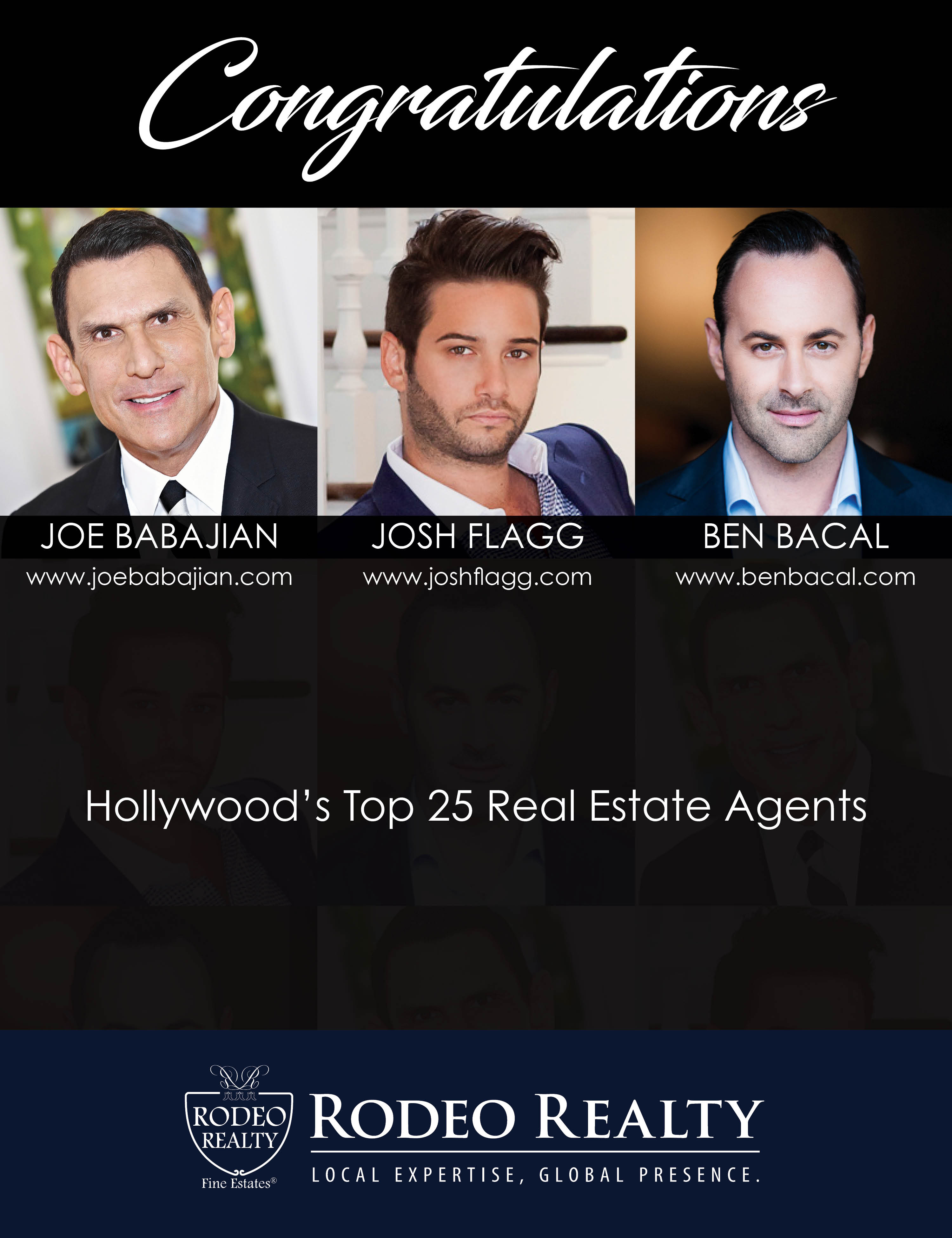 To read more on Hollywood's Top 25 Real Estate Agents, click HERE.
Cover of The Emmy Issue: