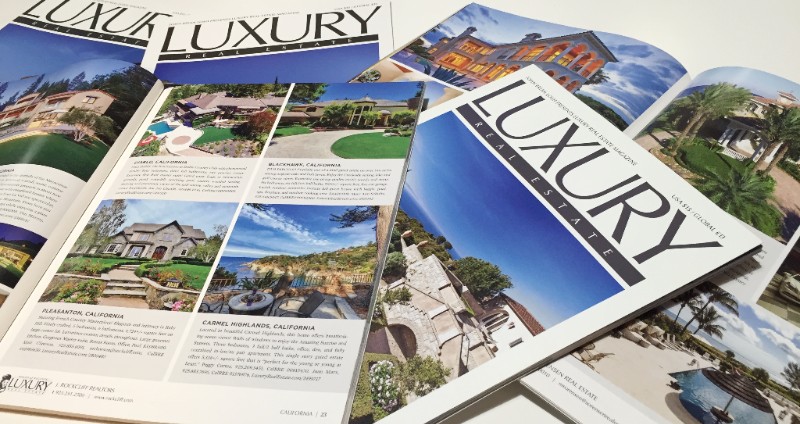 Don't miss out on the Fall/Winter issue of Luxury Real Estate Magazine! Published only three times a year, this coffee-table-quality publication reaches a high-net worth audience through worldwide distribution of 50,000+ copies!
The issue is sent to many of the world's most affluent households and individuals, each magazine showcases luxury homes from the finest national and international real estate specialists.
Issue – Fall/Winter 2016
Print Date – November 1st
Materials due – October 3, 2016
Limited space available!
MAGAZINE PRICING DETAILS:
Full Page – $2,495 (1-4 properties OR Branding Ad OR Agent Page)
Inside Cover – $2,995
Back Inside Cover – $2,995
Back Cover -$3,495
Half Page $1,255 (1-2 properties)
Quarter Page – $655
Agent Spot – $395
Significant Sale – $195
DISTRIBUTION DETAILS: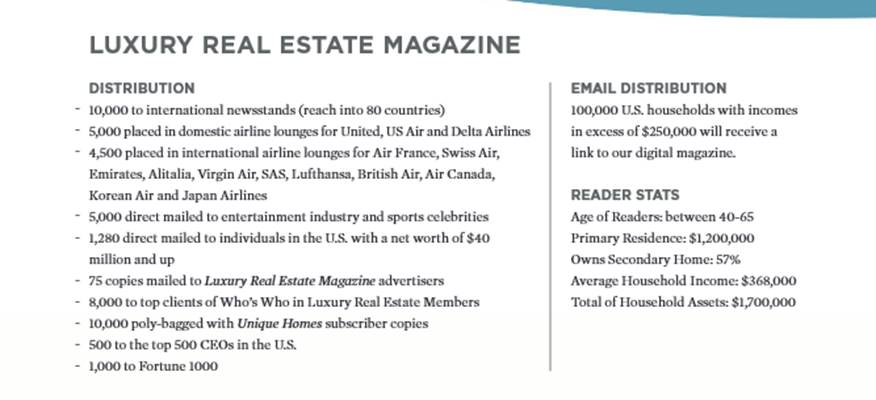 To view Who's Who in Luxury Real Estate's 2016 Summer Issue, click here: http://www.luxuryrealestate.com/magazine
If you have any further questions or want to reserve space, contact our LUXRE Membership Manager, Brandie Holmes at 206.695.4843. You can also reach her at Bholmes@luxre.com