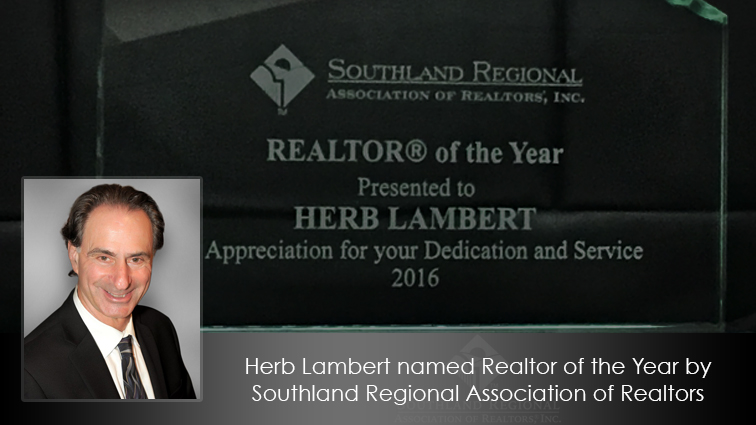 The Southland Regional Association of Realtors (SRAR), which has over 9,500 members, honored Rodeo Realty's Herb Lambert as its 2016 "Realtor of the Year" at their annual Awards Luncheon on October 25.  The award is given for service to the association, its members and to the community over the course of many years.
Some of Herb's contributions include:
31 consecutive years of service to SRAR; 10 years on the Board of Directors, 2 years on the Executive Committee, 2 years as a CAR Director, 3 time Chairman of Professional Standards, Chairman of the Ethics and Arbitration, Grievance, and By-Laws Committees, Chairman and Panelist on many dozens of Ethics and Arbitration Hearings, Mediator of agent commission disputes for more than 25 years, helped create SRAR's Public Mediation Service, wrote numerous articles on ethics and real estate practices for the Realtor Report magazine, Instructor of Risk Management for SRAR classes, CAR Inter-board Arbitrator, Participant on many SRAR task forces and mentor for many agents throughout the years.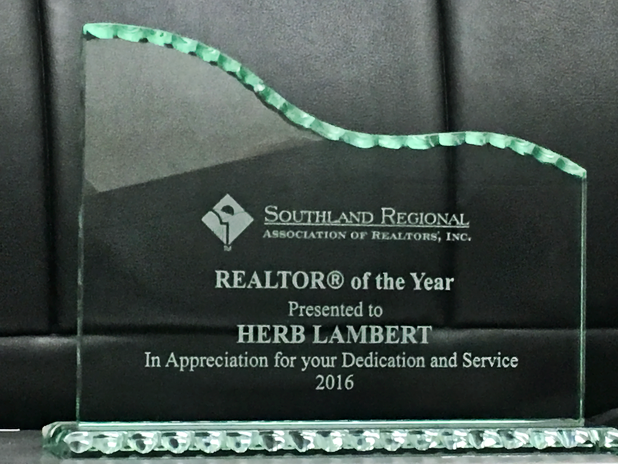 His community service includes being a Volunteer Mediator for LA Superior Court and supporter of numerous charities, most notably, City of Hope.
Rodeo Realty is proud of Lambert's achievements and congratulates him on his recent award and recognition!