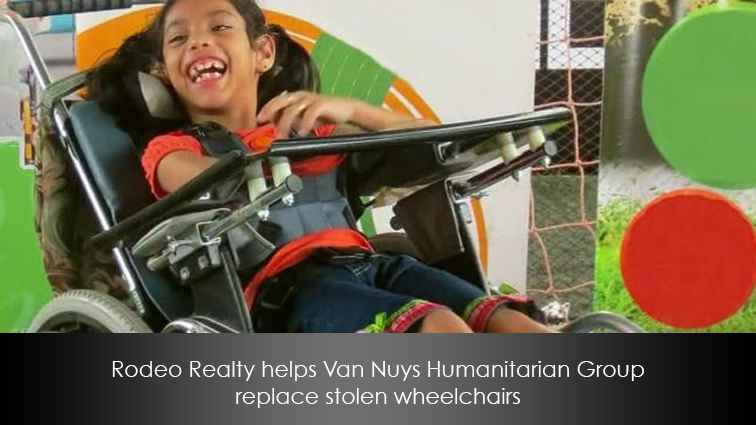 Thanks to Rodeo Realty, Assemblyman Matt Dababneh, and several other businesses, a Van Nuys humanitarian organization will still be able to provide wheelchairs to disabled children and adults in Indonesia.
Rodeo Realty decided to help Global Mobility after finding out that the nonprofit was victim to a theft that occurred sometime between Tuesday night and Wednesday morning. According to reports, a thief or thieves broke into Global Mobility's gated parking lot and took a truck filled with 80 wheelchairs that were scheduled to go to Yogyakarta, Indonesia. The stolen wheelchairs were worth $12,000.
After hearing about the theft, President and Owner of Rodeo Realty, Syd Leibovitch, donated $5,000 to help replace the wheelchairs. On Thursday, Dabaneh presented a $15,000 check to Global Mobility to cover the loss.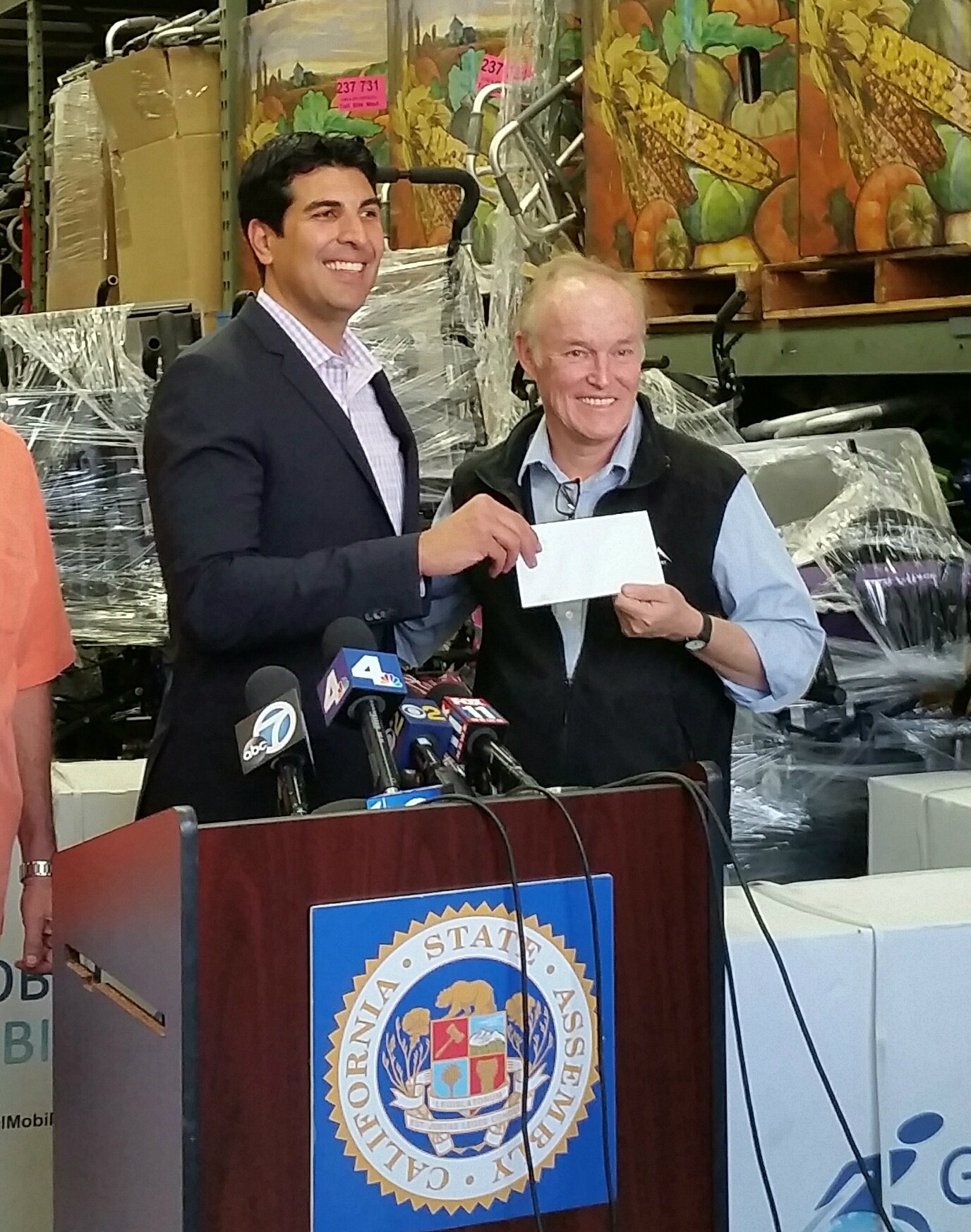 "After I saw this news story I knew I had to do something to help and am very appreciative that Congressman Brad Sherman, Syd Leibovitch, President and Owner of Rodeo Realty, Andy Heyward, CEO of Genius Brands, and Michael Mahdesian, CEO of Servicon Systems are able to donate resources to Global Mobility," Dababneh said in a statement. "Without the help of the community and local business owners, dozens of disabled children would not have received the gift of hope and mobility next week."
Thanks to the donation, Global Mobility says they will be able to provide even more wheelchairs to children and adults than they would have been able to provide before the theft.
"…Because of the assemblyman's efforts, his friends and others who have communicated with us through the efforts of the media, that need is not going to be going unmet," said Chris Grange, Chief Operating Officer at Global Mobility.
If you would also like to help, go to Global Mobility's website and donate HERE.
ONLINE MEDIA STORIES: