Were you one of the unlucky ones who didn't snag a ticket to the upcoming extended Infinity Room exhibit at the Broad? If so, luck is in your favor, because the museum plans to release 40,000 more tickets for the selfie-ready exhibit.
The additional tickets will go on sale Monday, October 2 at 12 p.m. This won't be the same process as the first ticket go-around, though. Instead of sitting in an online waiting room with no knowledge of your chances, the museum will host a waiting room from 11 a.m. to 12 p.m. on its website. At noon, you'll receive one of two messages: either you've received a randomized number giving you access to buy tickets, or you didn't.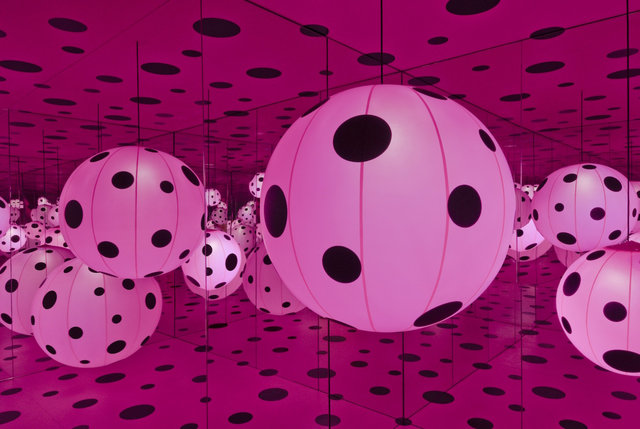 How are they managing to sell more tickets for a specifically-timed exhibit? Well, the Broad knows what the people want, and apparently the people want to come to the exhibit outside normal museum hours. Normally the museum opens at 11 a.m. on weekdays and 10 a.m. on weekends, and closes at 5 p.m. on weekdays and 8 p.m. on popular nights. For the exhibit's two-month run, however, the Infinity Rooms will be open for a few hours outside of those regular hours. Here are the new special times:
Tuesday/Wednesday: 5-7 p.m.
Thursday/Friday: 10-11 a.m., 8-9 p.m.
Saturday: 9-10 a.m., 8-10 p.m.
Sunday: 9-10 a.m., 6-8 p.m.
That's an extra 14 hours of Instagram content per week.
If you still don't manage to get a ticket ahead of time, the museum will be offering a limited number of first-come, first-served, same-day standby tickets for the exhibit. Online, the tickets will cost $25; in person, they'll be $30.
And remember, this exhibit isn't for those who spend long amounts of time absorbing art. You'll have 30 seconds of personal time in each room (infinity mirrors =/= infinity time) and about 15 minutes of group time at each room while everyone waits for the 25-person group to finish cycling through the space. If all goes well, you'll leave with six new photos to fill your Instagram grid and some newfound connections with other digitally-obsessed museum-goers (or, at least, some new followers).
Article courtesy of LAist.