Construction is finally getting underway on a big mixed-user that developers say will become a walkable "urban hub" for shopping and dining in downtown Culver City.
A groundbreaking ceremony was held Wednesday for the four-story complex, which will house glassy offices above ground-floor shops and restaurants. It's going up on a triangle-shaped parking lot known as Parcel B, located between Trader Joe's and Culver Hotel and in front of The Culver Studios.
The development is called Culver Steps, because its centerpiece is a "grand architectural staircase that cascades down the side of the building, forming landscaped terraces and seating areas."
"This project with its expansive public open space is certain to function as the heart of Downtown Culver City and create a welcoming environment for all to enjoy," Culver City Mayor Jeff Cooper said in a statement.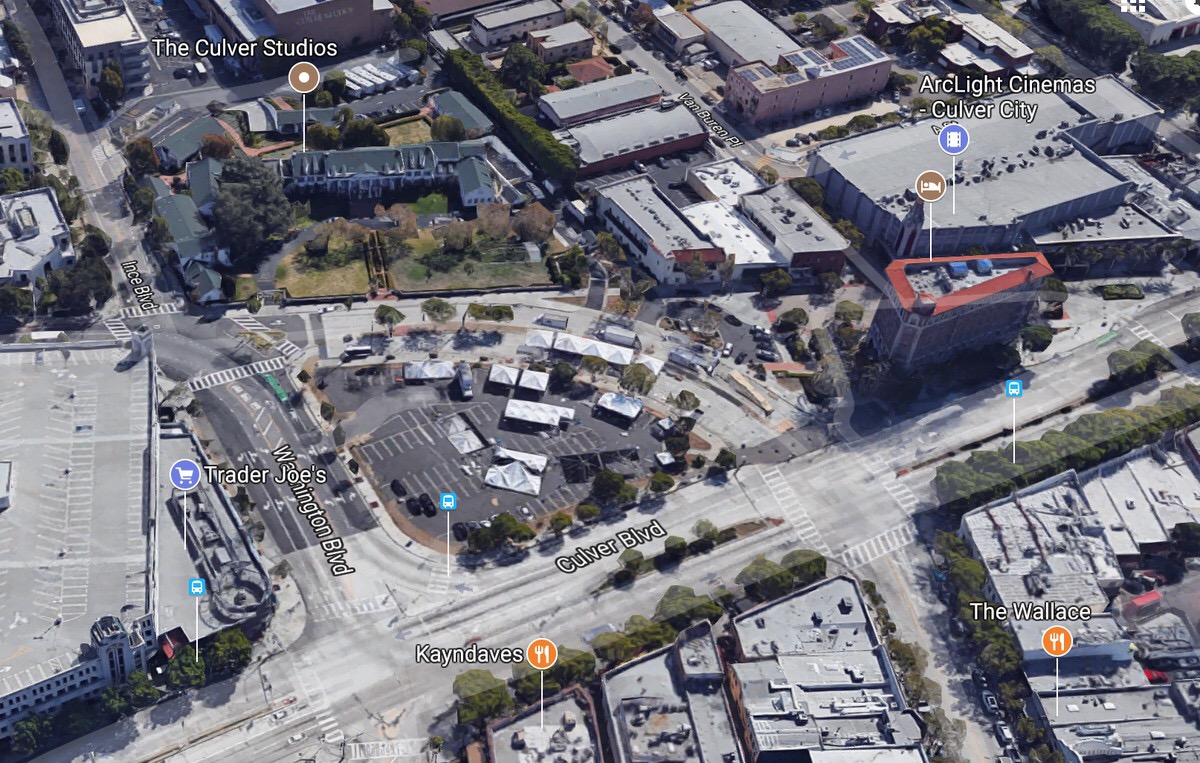 It will hold 75,000 square feet of offices above 40,000 square feet of retail and restaurant space, plus a 35,000-square-foot public plaza.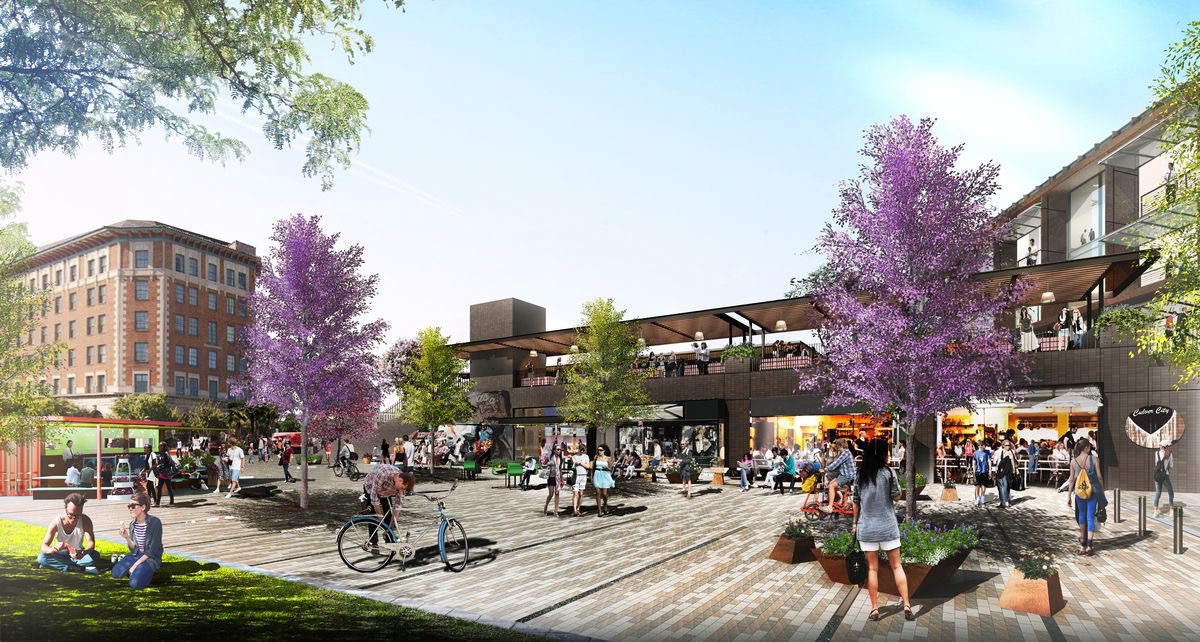 It's more than six years in the making. The Culver City Council signed off on the plans from Hudson Pacific Properties in 2012. Last year, Hackman Capital Partners acquired the development rights, closing on its purchase last month. It retained the original architect, Ehrlich Yanai Rhee Chaney Architects.
The Real Deal says Hackman "has long been bullish on Culver City." The firm also owns Culver Studios and a two-story, 74,000-square-foot building at 5500 West Jefferson Boulevard.
An opening date for Culver Steps is pegged for sometime in 2019.
Article courtesy of Curbed.