Any time of year is soup weather. So while a cold day in Southern California often conjures thoughts of battling back chills with a piping hot bowl of soup, don't dismiss the appeal of ramen, matzo balls or chowder just because the mercury is on the rise. Armed with bread and a range of flavors, a spoonful of soup can make for one satisfying slurp. If you're inclined, here are some of the best bowls of goodness around Los Angeles and the Westside.
Hangari Kalguksu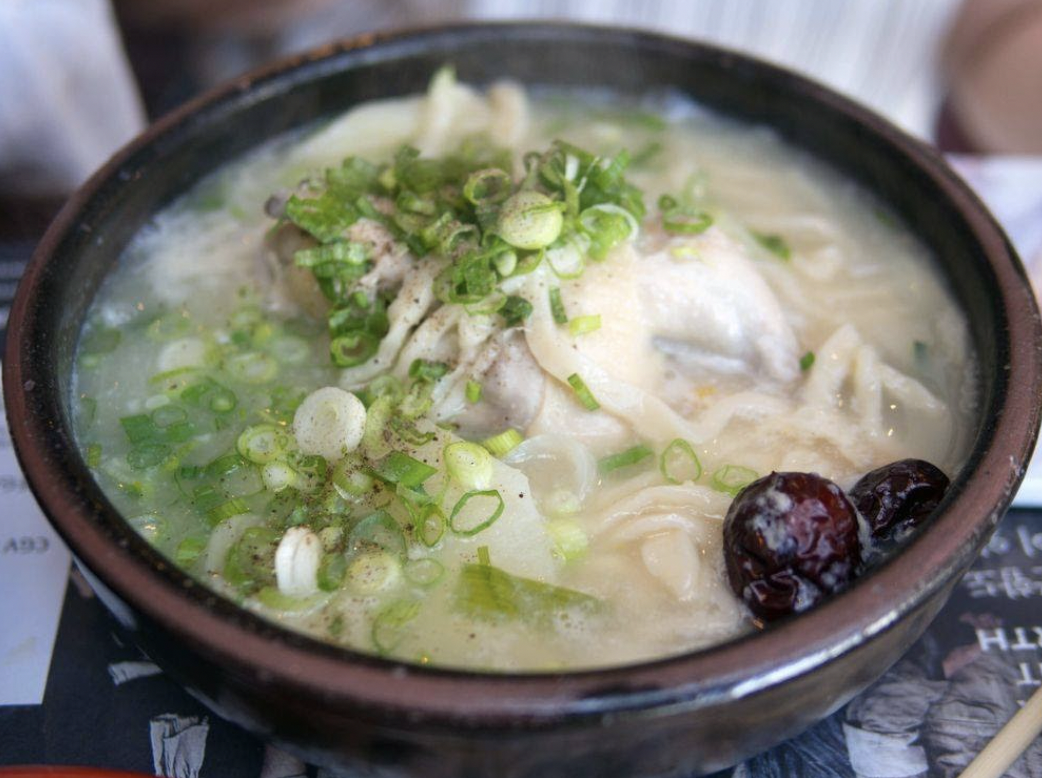 3470 W 6th Street Suite 9 10, Los Angeles, CA 90010
Kal-guk-su – or hand-cut noodle soup – is the order of the day at this well-liked Korean restaurant. Try it plain or with clam or with kimchi, clam and bean sprout. If that's not to your liking, consider the oyster soup with rice and seaweed.
Factor's Famous Deli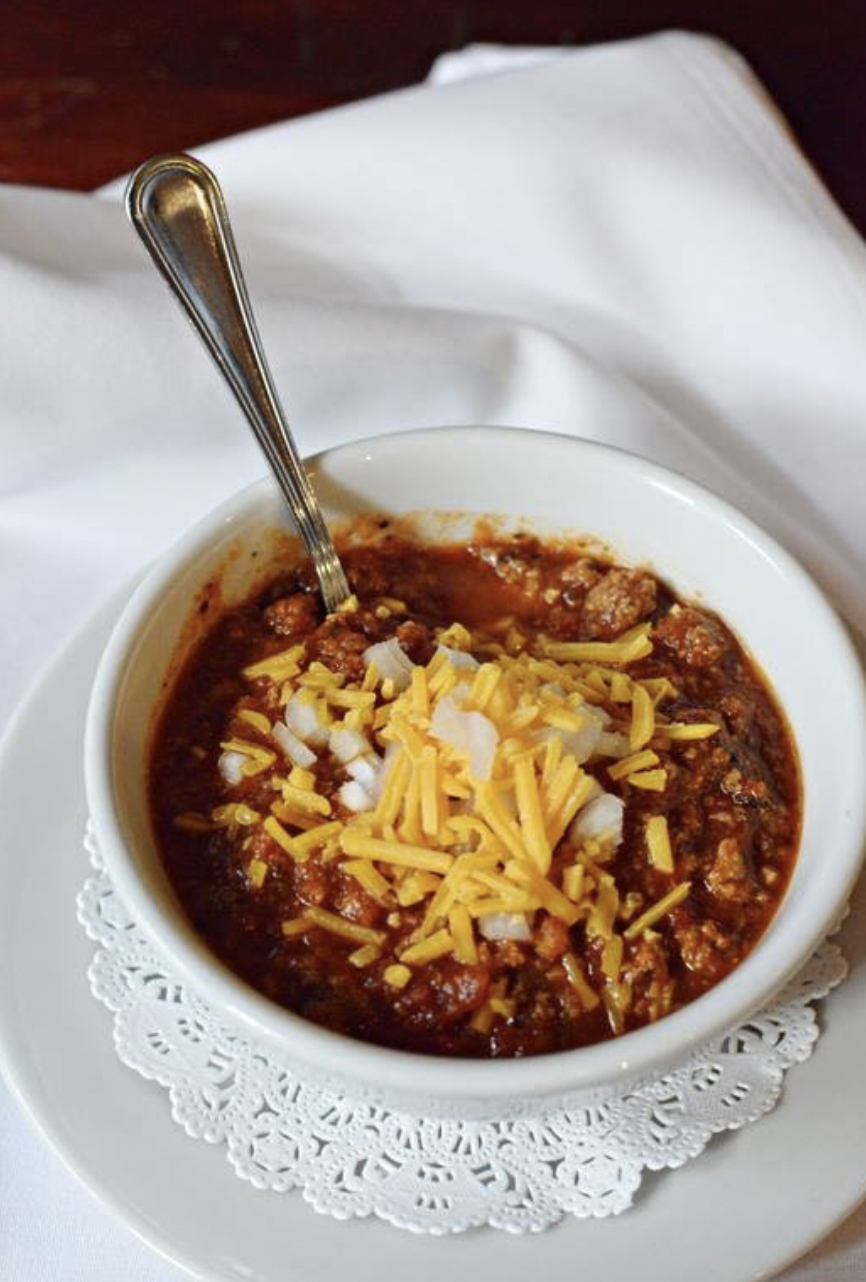 9420 W Pico Boulevard, Los Angeles, CA 90035
Factor's has been at the same location on Pico Boulevard since 1948. Expect a welcoming, family atmosphere – after all the Markowitz family has owned and operated this delicatessen since 1969. While we'll always show up for the matzo ball when we're in the mood for heartiness, don't discount the deliciousness of the tortilla soup or homemade turkey chili.
Silverlake Ramen
2927 Sunset Boulevard, Los Angeles, CA 90026
This Japanese noodle bar declares they are "obsessed with ramen." But there's also no rush. Start with the seaweed salad, for example, before moving onto the classic tonkatsu, with your pick of protein (pork, chicken or tofu) in succulent broth thickened with bean sprouts, spinach, green onion, black garlic oil and egg. For non-meat-eaters, they offer a vegetable broth with bean sprouts, mushroom and tofu.
Connie & Ted's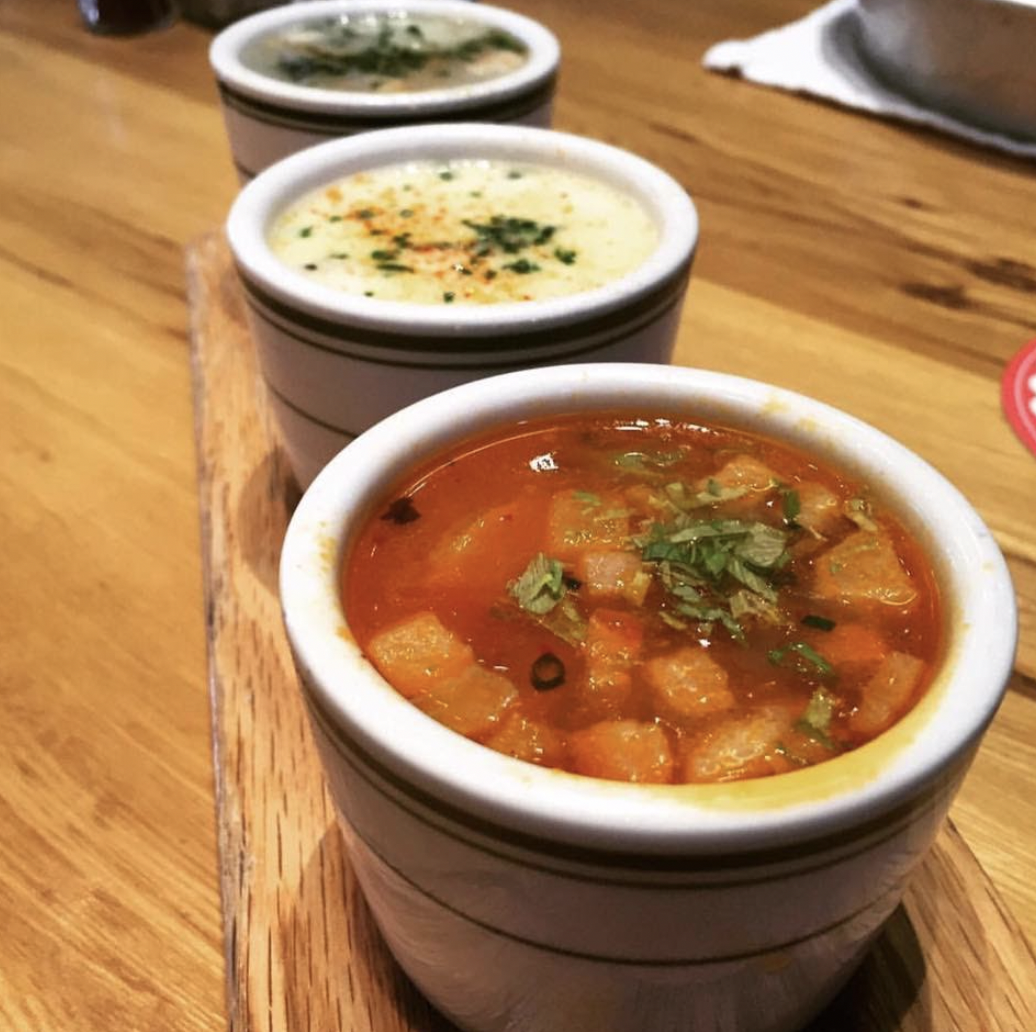 8171 Santa Monica Boulevard, West Hollywood, CA 90046
No matter what style of clam chowder you prefer, you won't be disappointed by Jo's Wicked Good Chowda' at this seafood restaurant. That's because they offer all three popular kinds of chowda': the Rhode Island (a light broth that's heavy on vegetables like celery and carrots), the New England (thick and creamy with potatoes, onion and clams) and the Manhattan (tomatoes with clams, pork and herbs). All three are made with salt pork.
Petit Trois
718 N. Highland Avenue, Los Angeles, CA
This French bistro cuisine offers plenty of Parisian delights, but even up against the steak tartare and escargots, the French onion soup is an exquisite destination all its own, thanks to the fusion of caramelized onions with melted gruyère and emmental cheeses.
Ramen Hood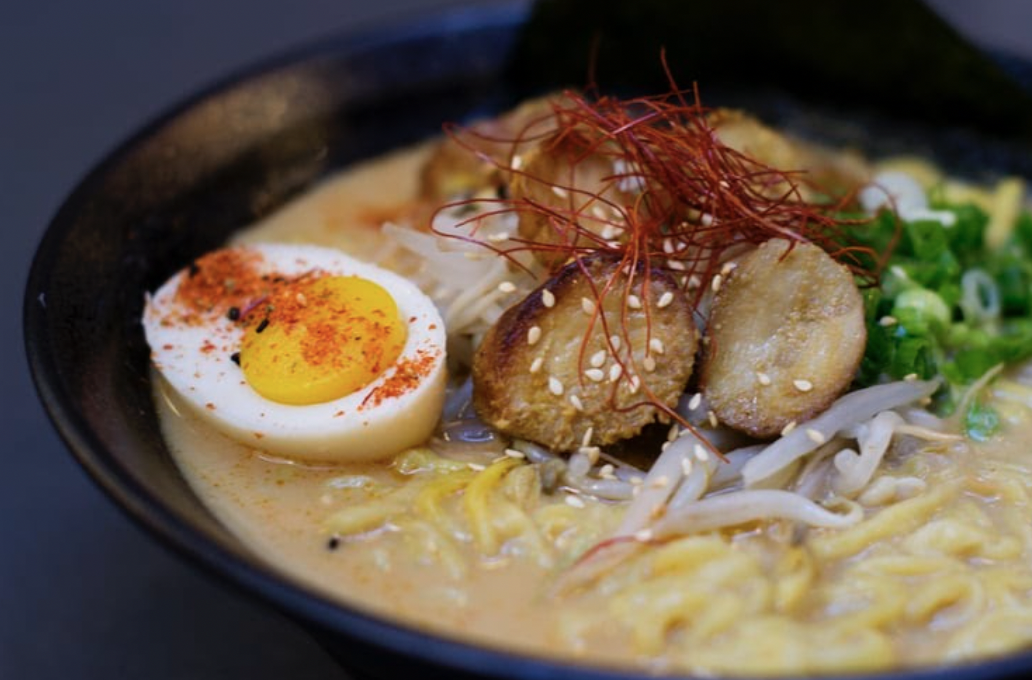 317 S Broadway, Grand Central Market, Los Angeles, CA 90013
Despite the animal-free menu – including a jaw-droppingly realistic vegan egg that will have you wondering how they made the chicken, it came from – Top Chef season two winner Ilan Hall's ramen stand has no shortage of carnivorous fans. How do they do it? According to the eatery, the broth is kelp and shiitake mushrooms, combined with roasted sunflower seeds and white miso. As for the egg, it's pure alchemy: GMO-free soy milk, gelled with the seaweed extract agar with a yolk that consists of nutritional yeast, back salt and sodium alginate. That hardly describes the process, but when the result is this convincing, does it matter?