There is something so beautiful about summer decor. Those breezy fabrics, muted color palettes, and boho influences associated with the season make it feel like you're bringing the sunshine indoors. Check out the latest interior design trends that will help you preserve that summery vibe in your home for the rest of the year!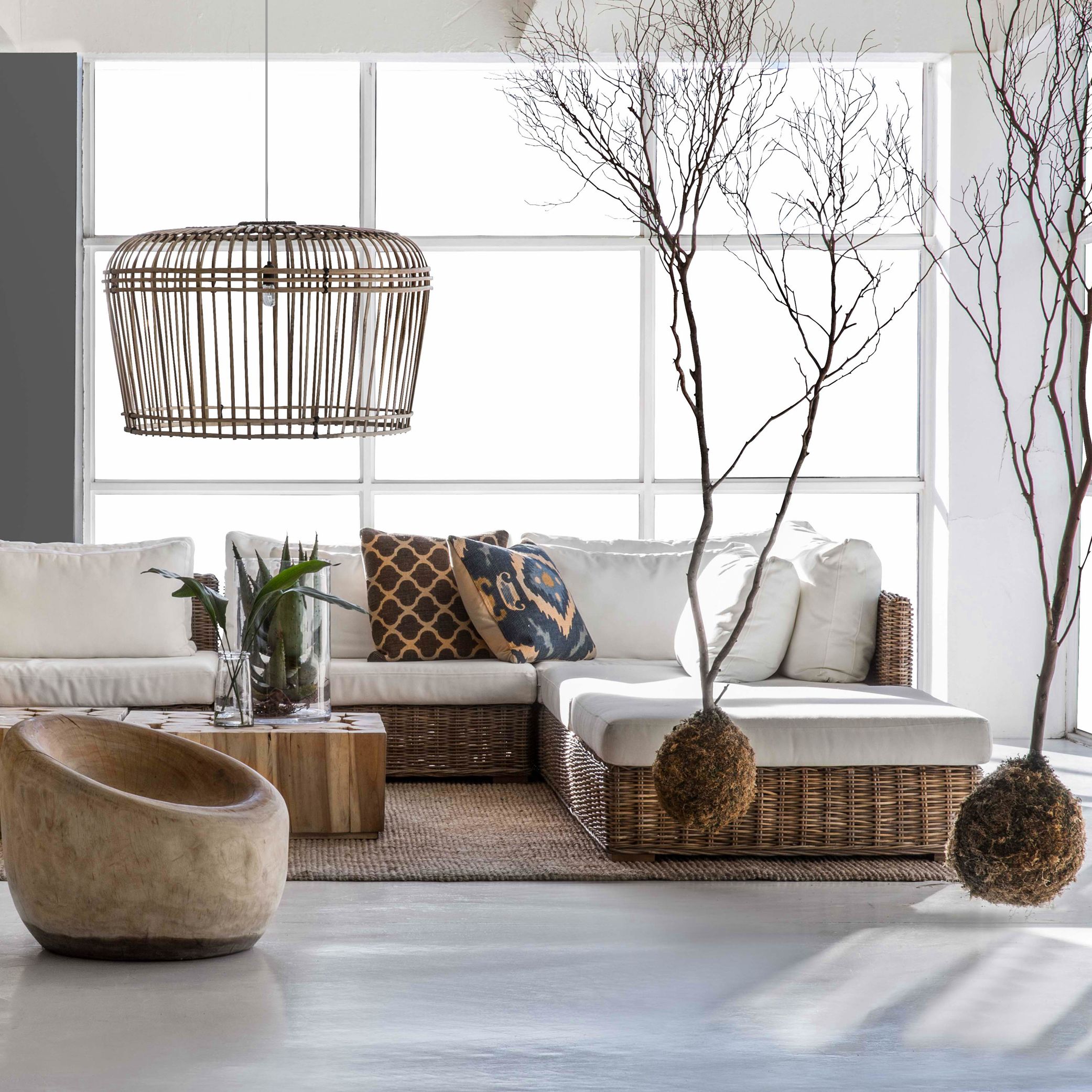 Tip #1: Natural Wood
Rattan, cane, wicker, and other wood of similar hues can make any space feel bohemian and summery. Boho decor is most closely associated with the summer season, but we're here to tell you it works all year round!

Tip #2: Natural Elements
Of late, people are becoming obsessed with being plant parents. There's something so incredibly enriching about the experience of helping a plant grow. Luckily, greenery is a big part of boho decor. Incorporating plants and succulents into your decor can be life-changing. We recommend going for the real thing, unless you want to keep up with seasons and trends, in which case, faux plants might be better suited to your needs.

Tip #3: Blue Tones
If summer had a color, we're willing to bet it would be a beautiful blue! It's no wonder the who's who of interior designers voted this color as one of the top summer interior design trends for 2021. We recommend using richer blues as an accent wall in your living room or trying lighter blue linens and decor pieces paired with a white backdrop to give your space that effortless Grecian vibe.

Tip #4: Light and Airy
Light, airy fabrics are usually associated with seasons when you can keep the windows open, but it's easy to keep those textures on display year-round. The easiest way to do this is with your curtains and throw blankets. Pick out pieces made of lighter material like linen for your throw blankets so that they provide the warmth you need while still looking casual draped over your couch. For curtains, look for fabrics like cotton voile, flax linen, sheer silk, or something similar to get that airy feel in your home, no matter the time of year.

Tip #5: Go Neutral
White, ivory, pale gray, and beige are all colors usually associated with summer beach homes. But, neutral colors are gorgeous all year round, which is why they're one of the biggest interior design trends for 2021. The thing about neutrals they give you an excellent base and backdrop for whatever color scheme you want to switch over to as time goes by while also holding their own with ease.