Whether you're looking for an after-dusk low-lit to enjoy a special dinner or a brilliant, lively open-air air restaurant to share a meal with your loved ones, there's something for you in Southern California. Likewise, we are sharing our top choices around town where you can dine outdoors this spring.
LOS ANGELES
The Green Room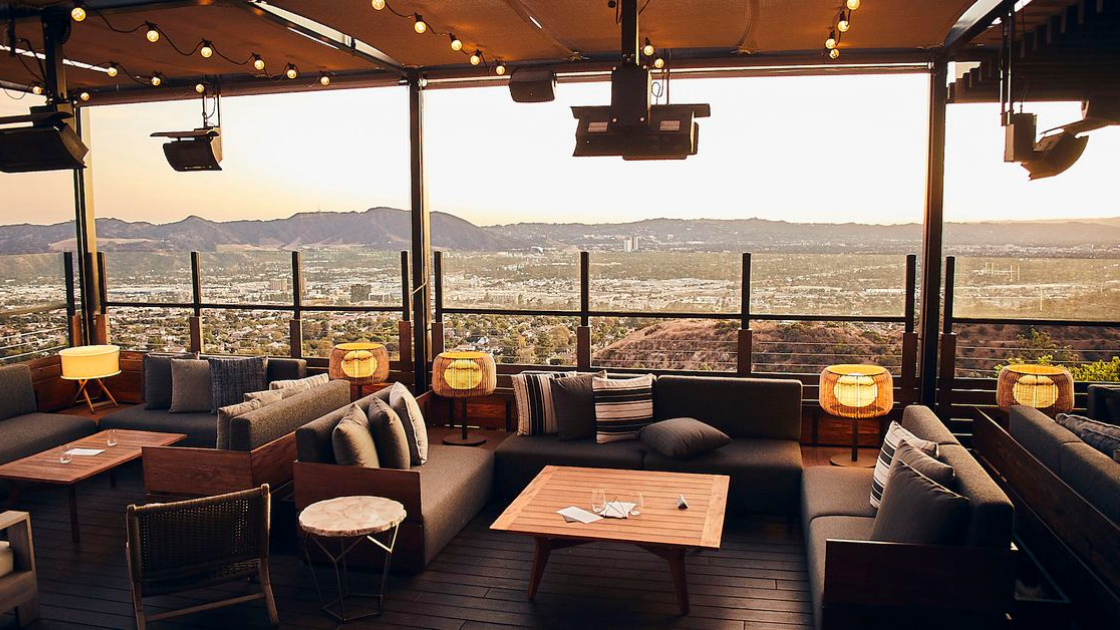 Location: 1250 E Harvard Rd | Burbank, CA 91501
With stunning LA views, the Green Room offers a diverse menu. Likewise, when you dine outdoors at The Green Room, you can enjoy charcuterie and small bites. In addition, they also offer seafood towers and a great cocktail list.
Ka'Teen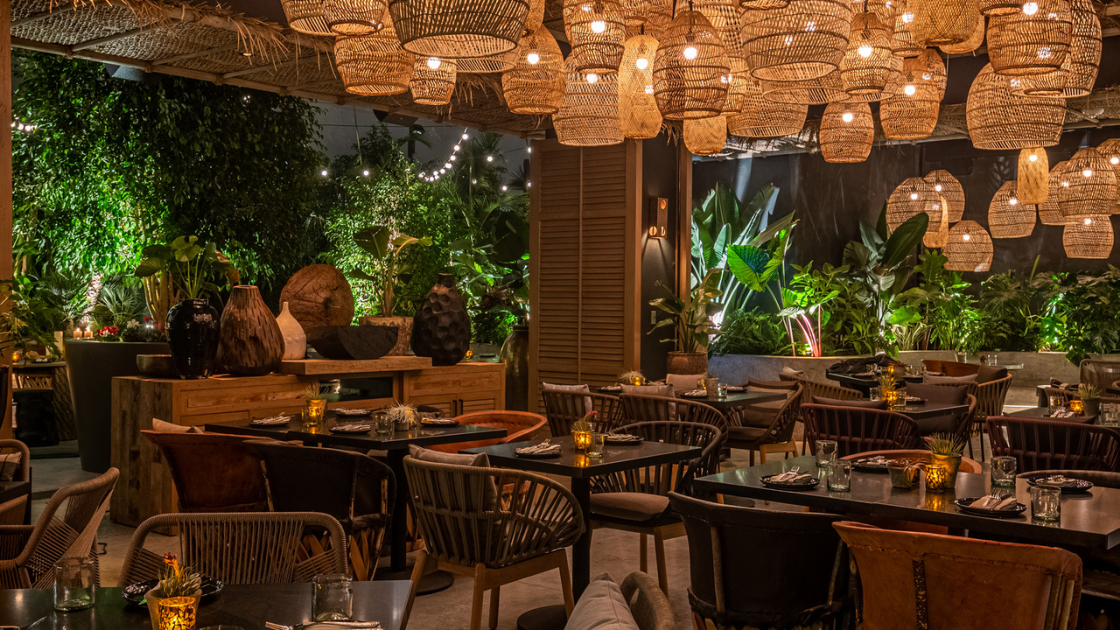 Location: 6516 Selma Ave | Los Angeles, CA 90028
Located in the heart of Hollywood, Wes Avila's Ka'Teen offers modern Mexican food served warm to keep the chilly LA evening at bay when you dine outdoors. Likewise, we recommend the cochinita pibil platter as you sip a well-shaken cocktail.
Maccheroni Republic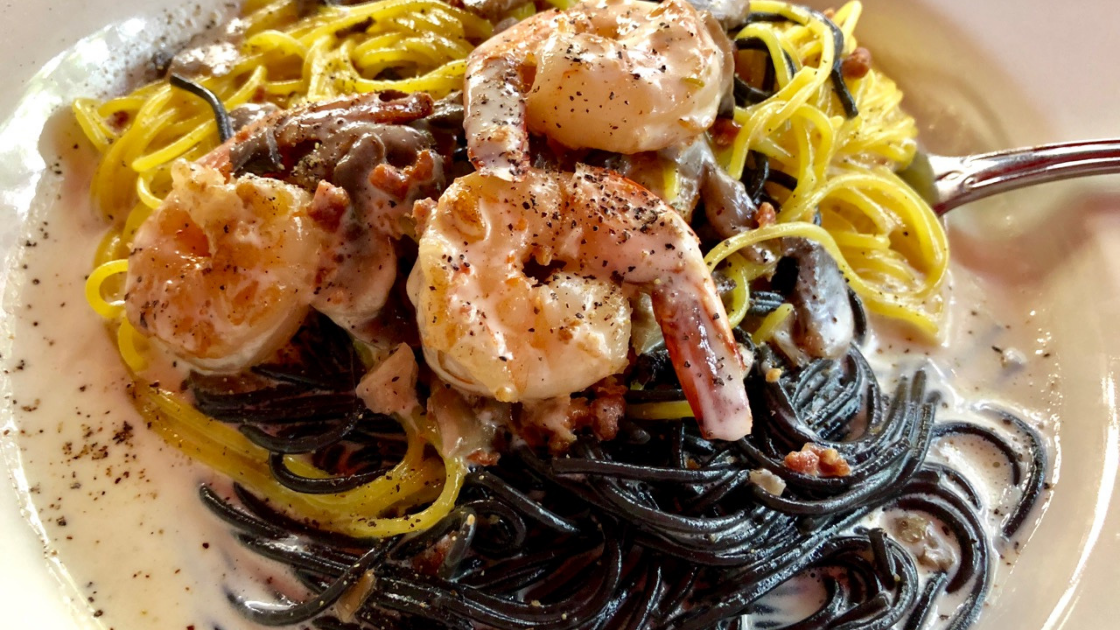 Location: 332 S. Broadway | Los Angeles, CA 90013
A few bites into the offerings at this rustic trattoria and it'll be your favorite Italian eatery. Likewise, the menu includes an immaculately balanced Angus-and-sausage ragout.  In addition, you can also enjoy the handmade bigoli della nonna. For dessert, dig into a creamy affogato.
WESTSIDE/BEACH COMMUNITIES
Location: 8764 Melrose Ave | West Hollywood, CA 90069
If you want to dine outdoors this spring, look no further than Cecconi's! This phenomenal Italian restaurant serves seafood, hand-made pasta, and various Italian dishes. Likewise, everything offered at Cecconi's is prepared using the finest ingredients.
208 Rodeo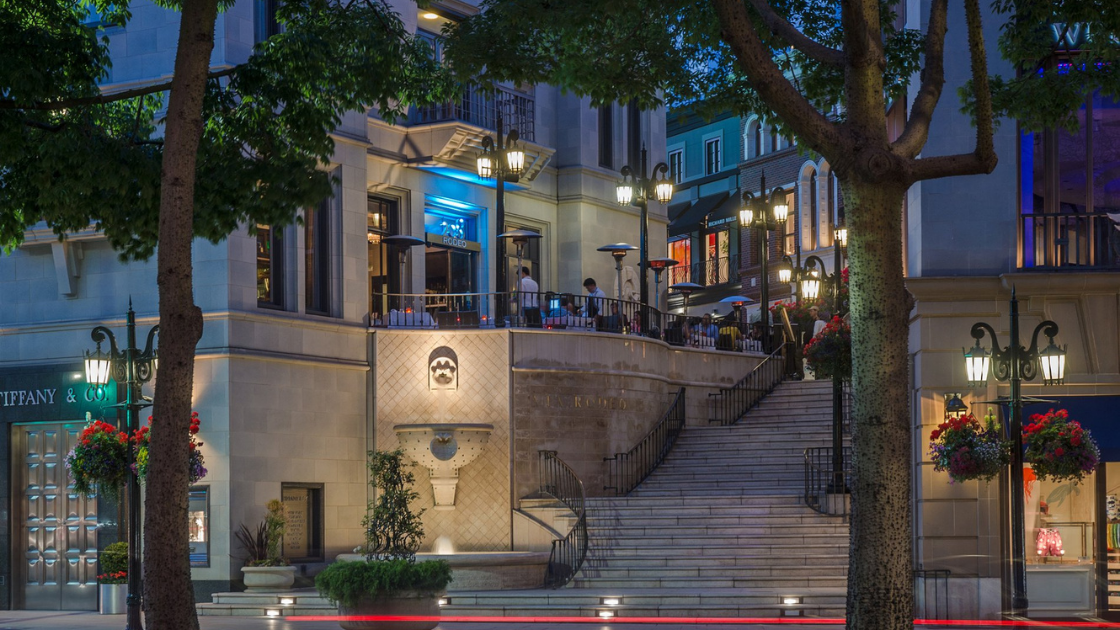 Location: 208 N Rodeo Drive | Beverly Hills, CA 90210
Nested in Beverly Hills, 208 Rodeo has impressive cobblestone walkway views and an incredible menu. Likewise, you can expect a great meal that includes French- and pan-Asian-influenced California cuisine.
The Buffalo Club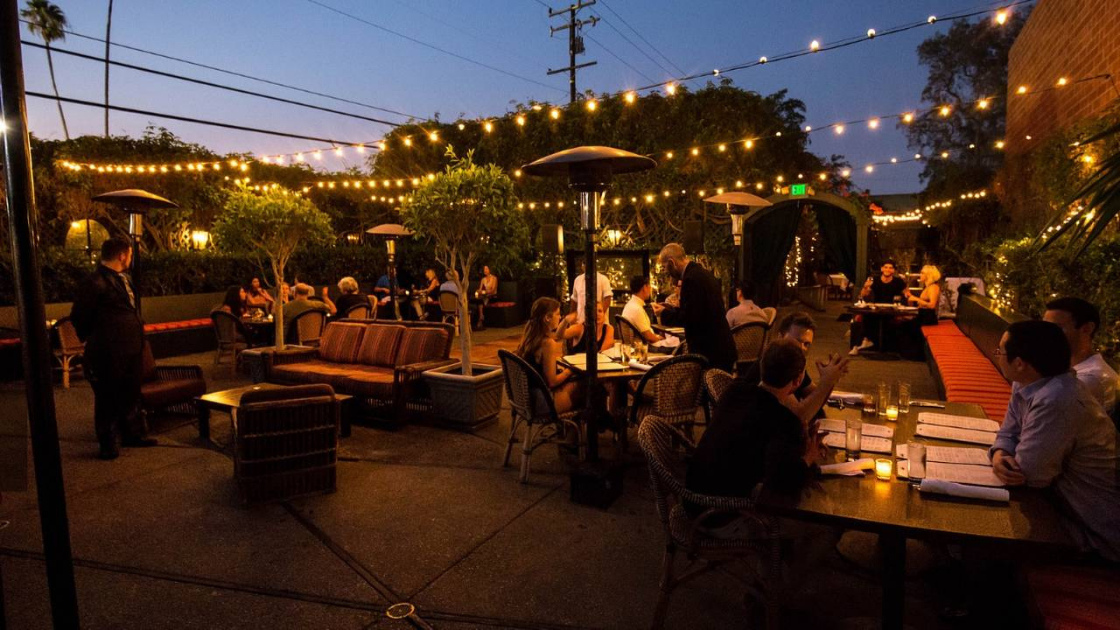 Location: 1520 Olympic Blvd | Santa Monica, CA 90404
Enjoy al fresco dining at the Buffalo Club's beautiful candle-lit Garden Courtyard. The menu includes dishes like Baby Zucchini Blossoms and Jidori Chicken Pot Pie. In addition, there are options like the Prime Rib Chop, and more amazing bites at this outdoor dining option.
SAN FERNANDO VALLEY
Firefly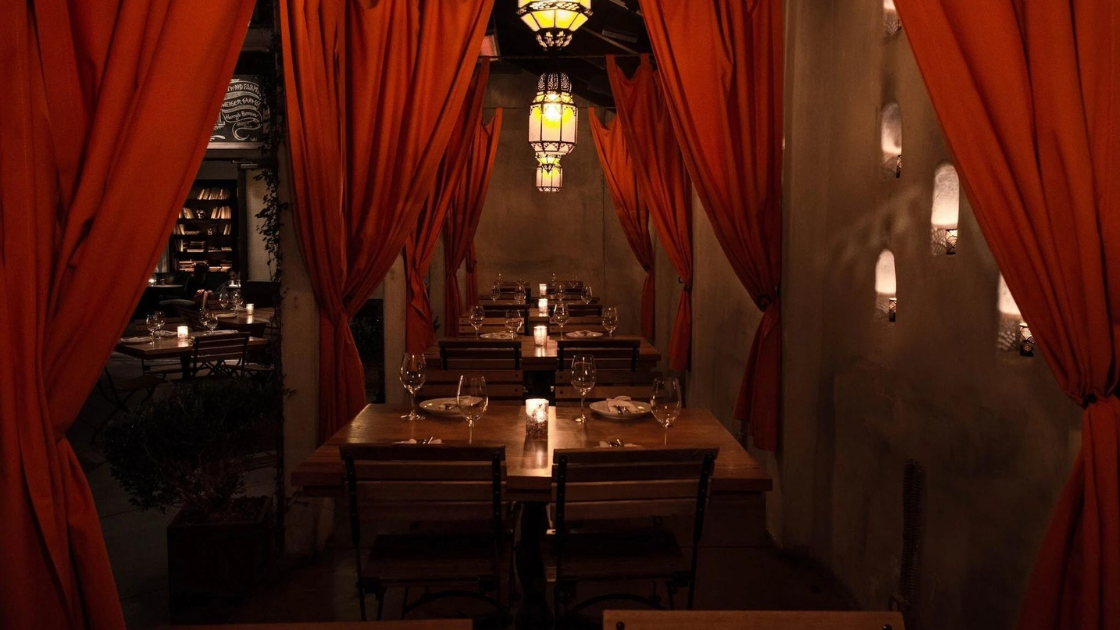 Location: 11720 Ventura Blvd | Studio City, CA 91604
Located on a popular stretch of Ventura Boulevard, Firefly provides a cozy, romantic setting to savor contemporary American cuisine. Likewise, the dishes at Firefly are just as delicious. Enjoy dishes like the porterhouse-cut pork chop served with roasted Brussels sprouts. In addition, this main favorite comes with mustard cream, anchovies, and bacon.
Anejo Café and Grill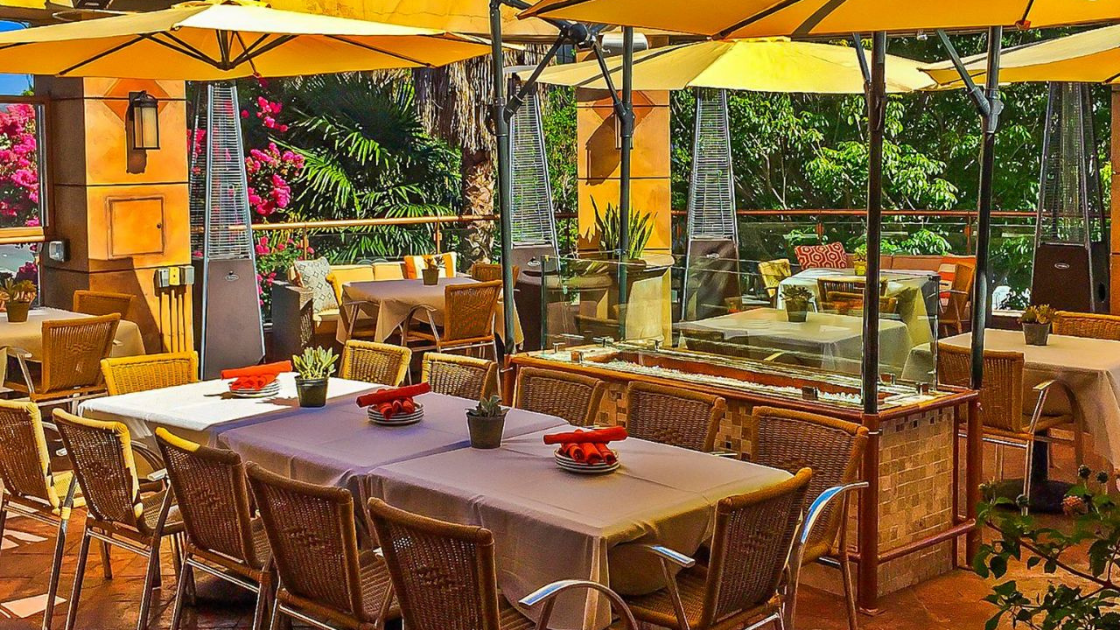 Location: 14755 Ventura Blvd | Sherman Oaks, CA 91403
Enjoy a memorable experience at this prime dining spot, with its live entertainment, spacious seating arrangements, and vibrant atmosphere. Likewise, Anejo Café and Grill also has a fresh & innovative menu, a full bar, and a lounge area.
O'cado Restaurant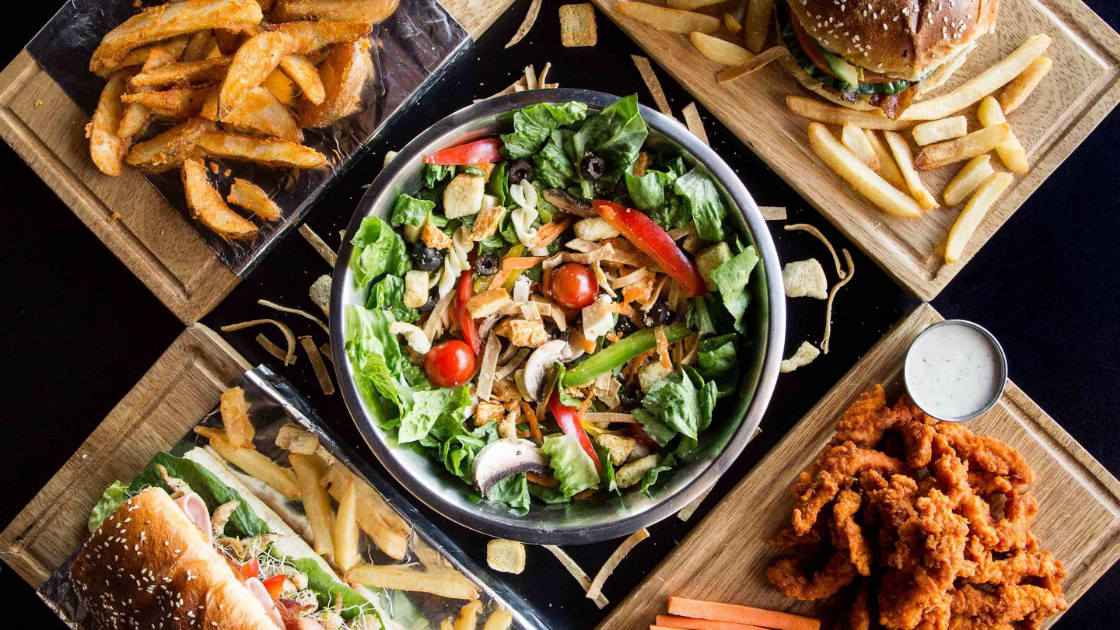 Location: 14568 Ventura Blvd | Sherman Oaks, CA 91403
Popular among meat lovers, vegans, and vegetarians alike, this unique restaurant offers a diverse menu. Likewise, options include crispy buffalo cauliflower and crusted grilled cheese. In addition, you can enjoy an appetizing bratwurst sandwich, avocado toast, and more.
CONEJO VALLEY
Shibuya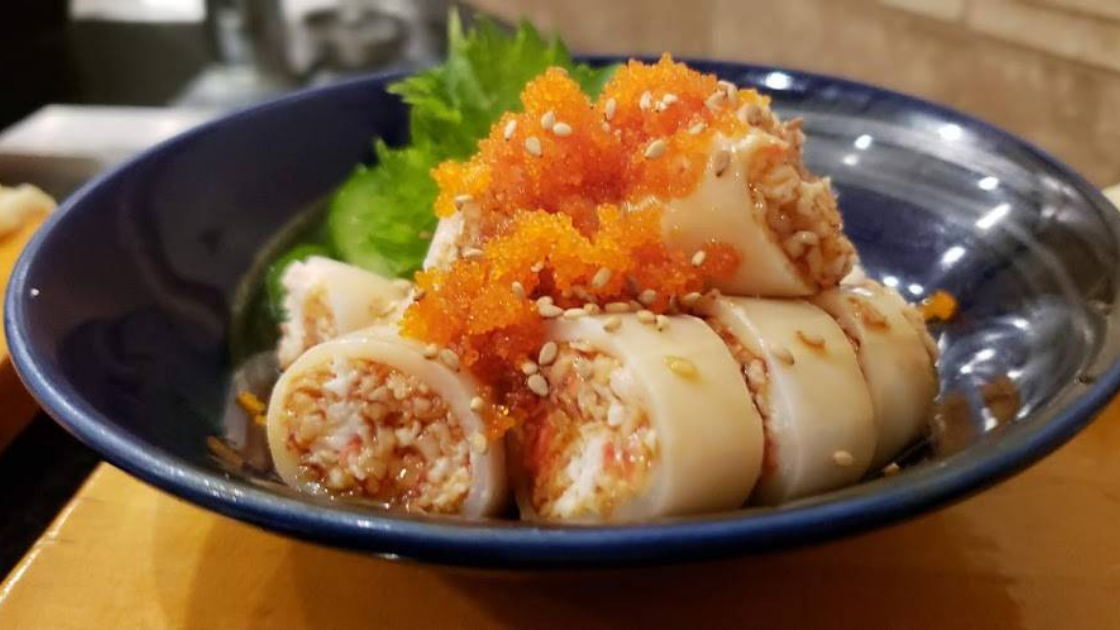 Location: 4774 Park Granada | Calabasas, CA 91302
Shibuya is popular among the residents of Conejo Valley for its stuffed squid. Likewise, this congenial strip mall sushi spot serves amazing nigiri and hagashi toro.
Moqueca Brazilian Restaurant
Location: 1610 Thousand Oaks Blvd | Thousand Oaks, CA 91360
Rest-name is one of Southern California's best restaurants. Unlike most Brazilian spots, it specializes in original Moqueca cooked with onions, tomatoes, urucum, and cilantro in clay pots.