Southern California is home to many excellent eateries, with cuisines from all around the world to suit all tastes. If you're craving sushi, here are some of the best places around SoCal to fill up on delicious bites and other Japanese fares.
Top Sushi Shops to Check out in LA
Sushi Kiriko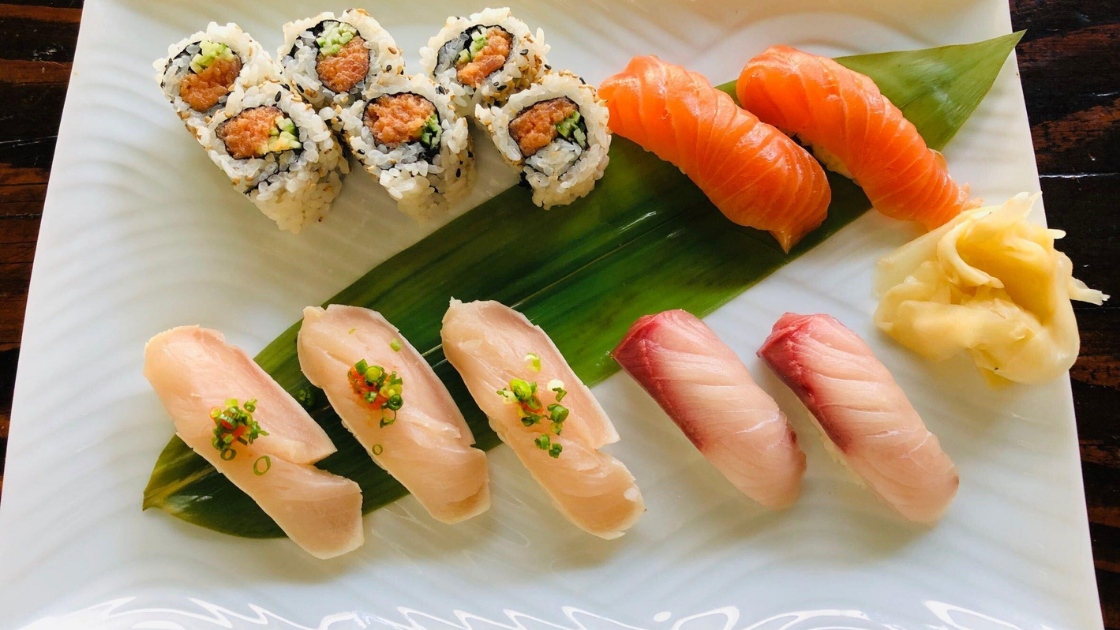 Sushi Kiriko is located along W Olympic Boulevard in West Los Angeles. Recognized in the prestigious Michelin Guide, chef Ken Namba creates delectable dishes that reflect the blend of authenticity and modern influences of sushi bars in Japan's bustling capital of Tokyo. Inspired by the seasons, dishes use high-quality fish and fresh ingredients. Dining is in the traditional omakase style, where the chef decides the menu.
UMEDA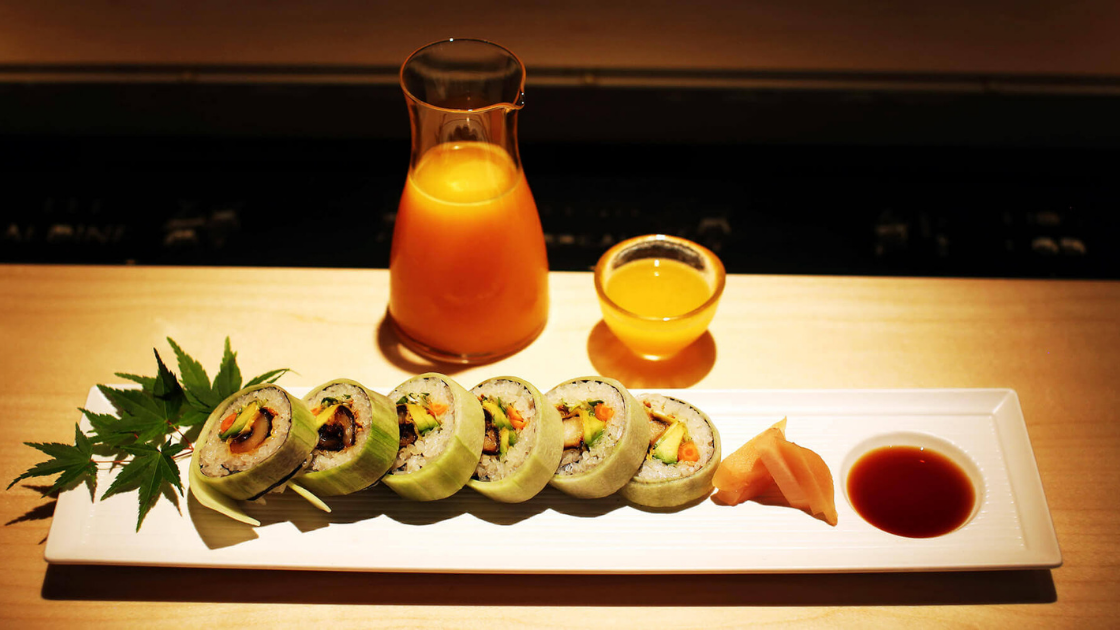 Sitting on Hollywood's Melrose Avenue, UMEDA offers a wide variety of tantalizing dishes, including vegetarian, vegan, and gluten-free delights. Open weekdays for lunch and every day for dinner, the extensive menu has something to suit almost any palate. In addition, the restaurant has 12 types of steamed sushi, known as wappa, including shrimp avocado, sea eel, mixed mushrooms, and salmon.
California Rock'n Sushi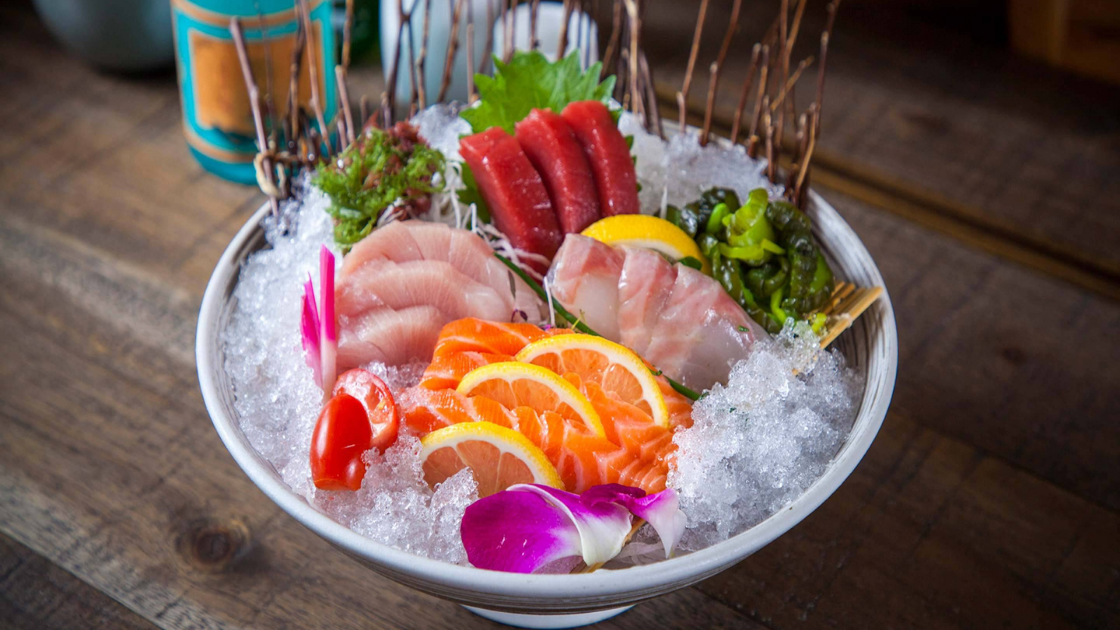 For great food in a fun atmosphere, check out California Rock'n Sushi in Koreatown. Dishes are a treat for the senses, combining delicious tastes with an artful presentation, and the menu includes creative fusion fare as well as sushi. Small dishes include the jalapeno bomb, sesame chicken, gyozas, and baked mussels. In addition, there is also the signature menu includes tuna tataki, salmon oyako, crunch onion albacore, and scallop with uni.
Top Sushi Shops to Check out in Westside and Beach Communities
Sakae Sushi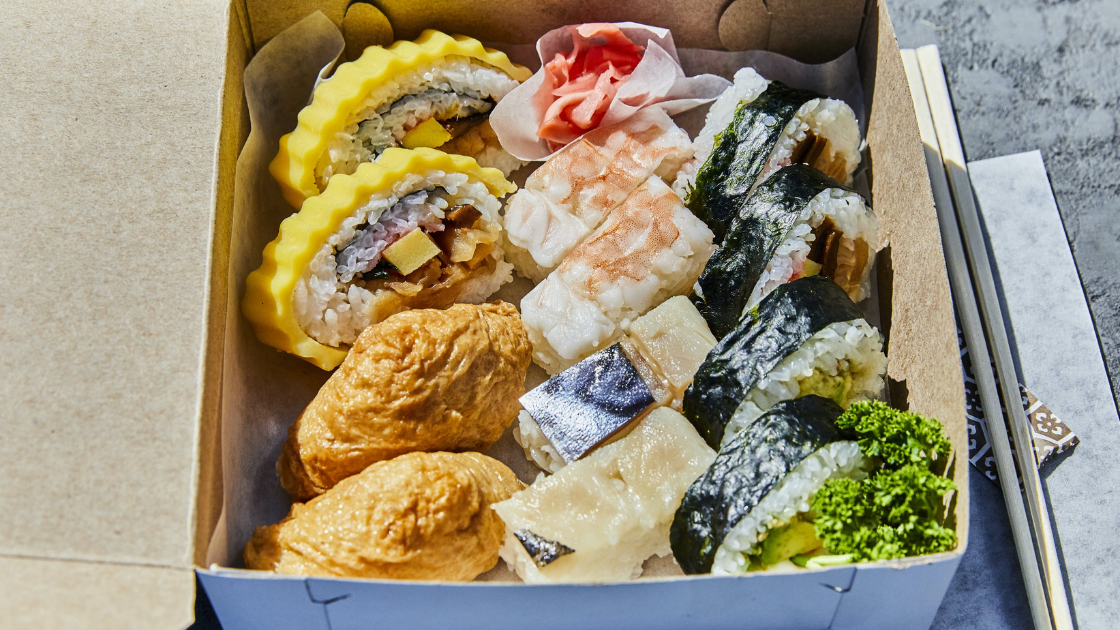 A well-loved establishment in Gardena, Sakae Sushi's budget-friendly options appeal to a diverse crowd. In operation since the early 1960s, the family-run sushi joint offers simple yet tasty homemade bites to go. The menu features just six items — tamago, California roll, saba, ebi, nori and inari — but the usual line outside shows how popular their food is. Note: the shop only accepts payments in cash.
Jinpachi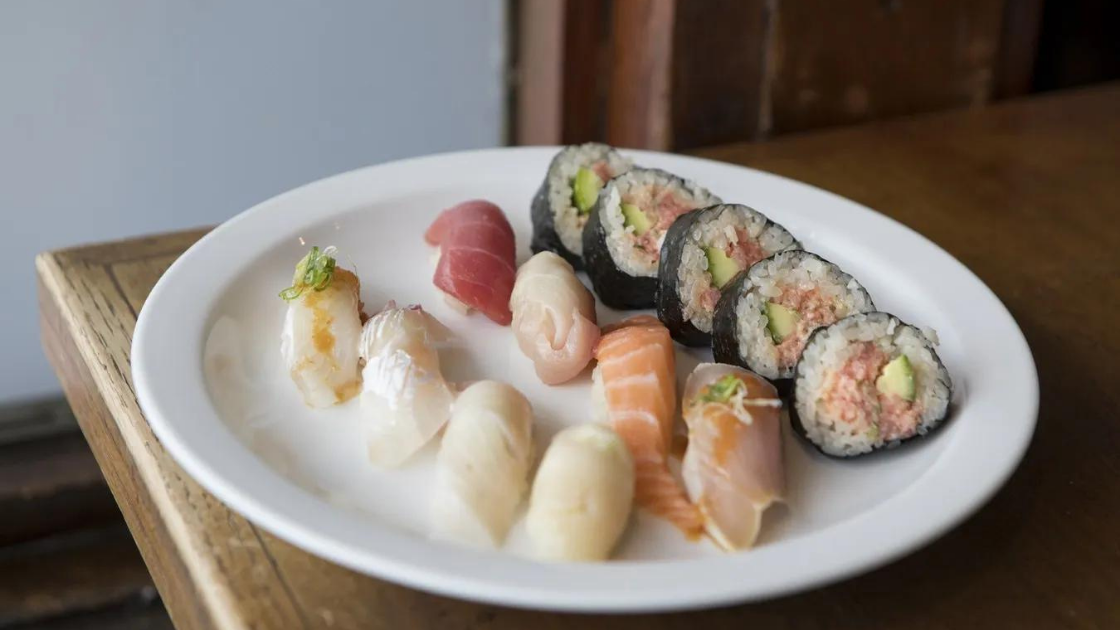 West Hollywood's Jinpachi is a fabulously intimate place for a casual date night, although you can definitely treat yourself to a tasty sushi feast too! Likewise, the ambiance is relaxing and the menu caters to diverse tastes and budgets. Whether you splash out on the omakase or order deals from the a la carte menu, you won't be disappointed. In addition, the regular menu includes other Japanese favorites like tempura, salads, crab, and chicken with ginger.
Sasabune Beverly Hills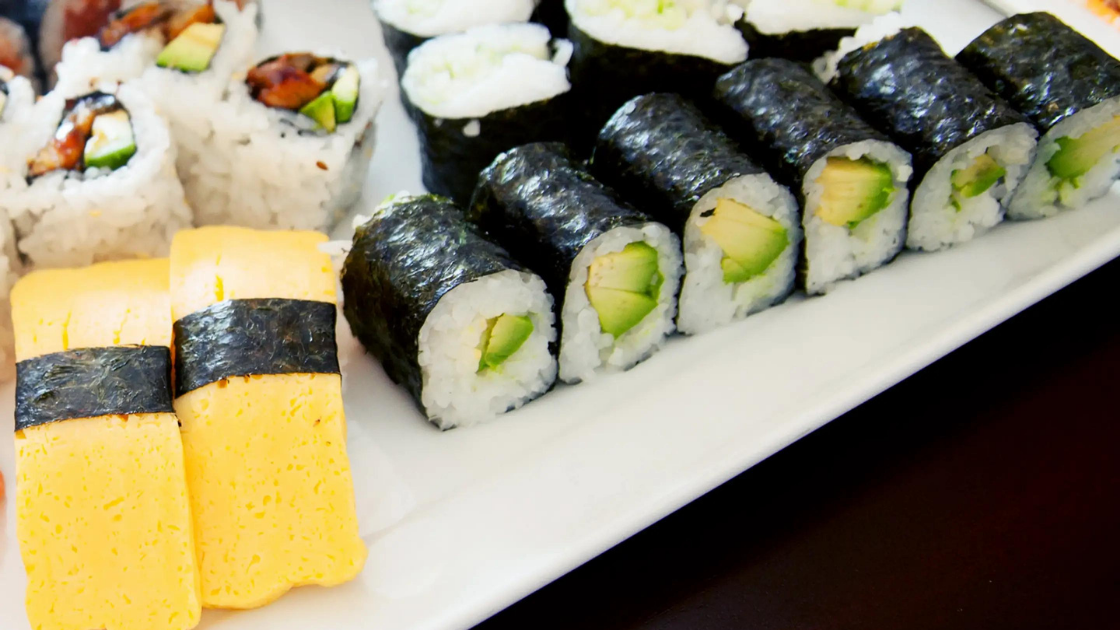 The high-end Sasabune Beverly Hills exudes classic vibes and is often listed as one of the top sushi restaurants around LA. The omakase menu features several pieces of sushi, sashimi, and a roll, all expertly crafted by chef Nobi Kusuhara. Likewise, if you want a more traditional Japanese dining experience, try the more adventurous Japanese omakase, with items like sea urchin, salmon roe, and monkfish liver.
Top Sushi Shops to Check out in San Fernando Valley
Shin Sushi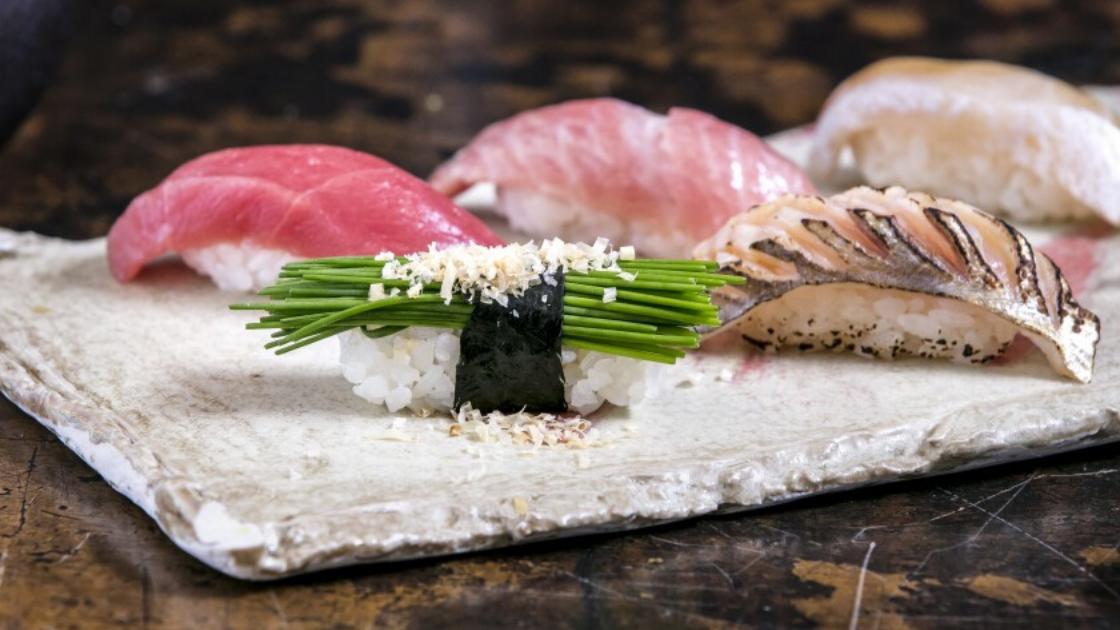 Located in Encino, Shin Sushi has a coveted Michelin star. Open since 2018, the restaurant is known for its formal omakase style of dining. Essentially, patrons leave all decisions up to the talented chef, Taketoshi Azumi, who prepares tasty and artful authentic specialties from fresh seasonal ingredients. Savor a starter, soup and 14 pieces of sushi in an intimate refined atmosphere.
Sushi Note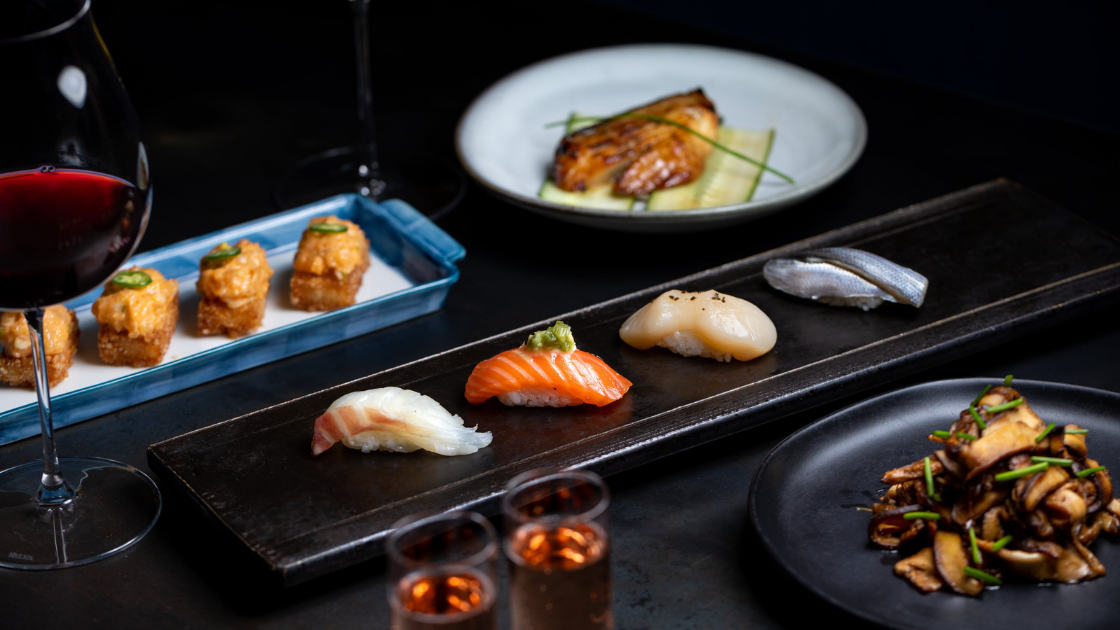 A popular eatery in Sherman Oaks, Sushi Note offers both a la carte and omakase experiences. Chef Kiminobu Saito prepares tasty rolls and sashimi made from ingredients such as Japanese scallops, Canadian albacore, Spanish bluefin tuna, and Atlantic halibut. The menu also features a variety of roles and tempting appetizers like miso soup, edamame, and soft shell crab. In addition, the establishment is especially known for its extensive wine list and expert pairings.
Daichan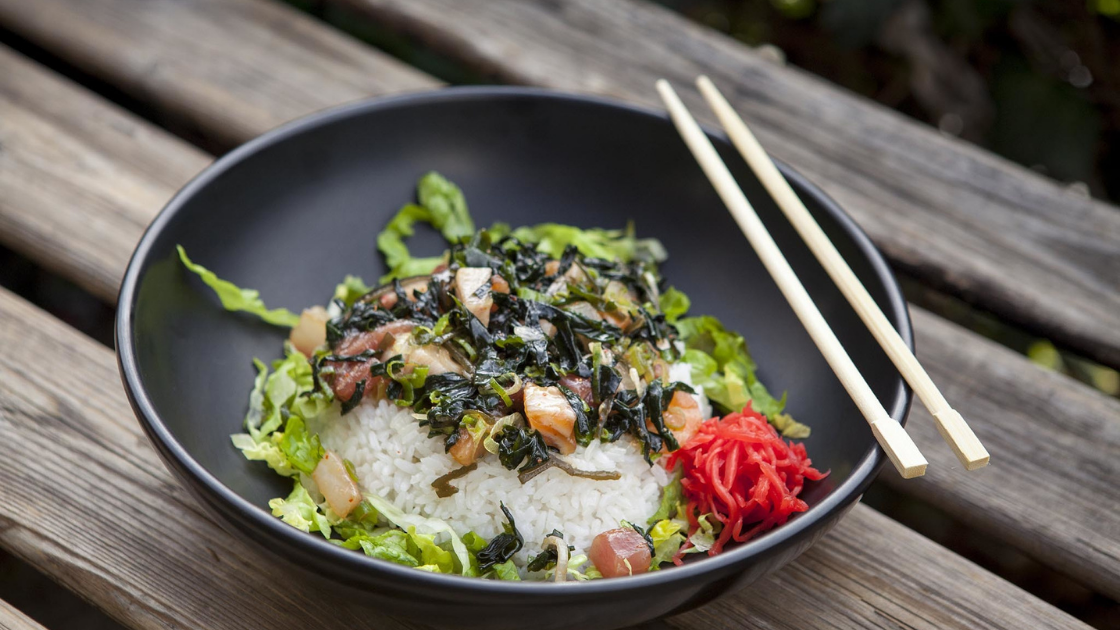 Eclectic and quirky, Daichan is a top sushi spot in Studio City. The dining room is filled with knickknacks and curios to capture your imagination as you sink your teeth into homey Japanese comfort food. Sushi rolls include salmon, tuna, eel, and cucumber, and the wide selection of bowls includes vegetarian-friendly options. In addition, Poki bowls, noodles, rice bowls, and seafood plates are just a few other items that might grab your attention.
Top Sushi Shops to Check out in Conejo Valley
Banzai Marina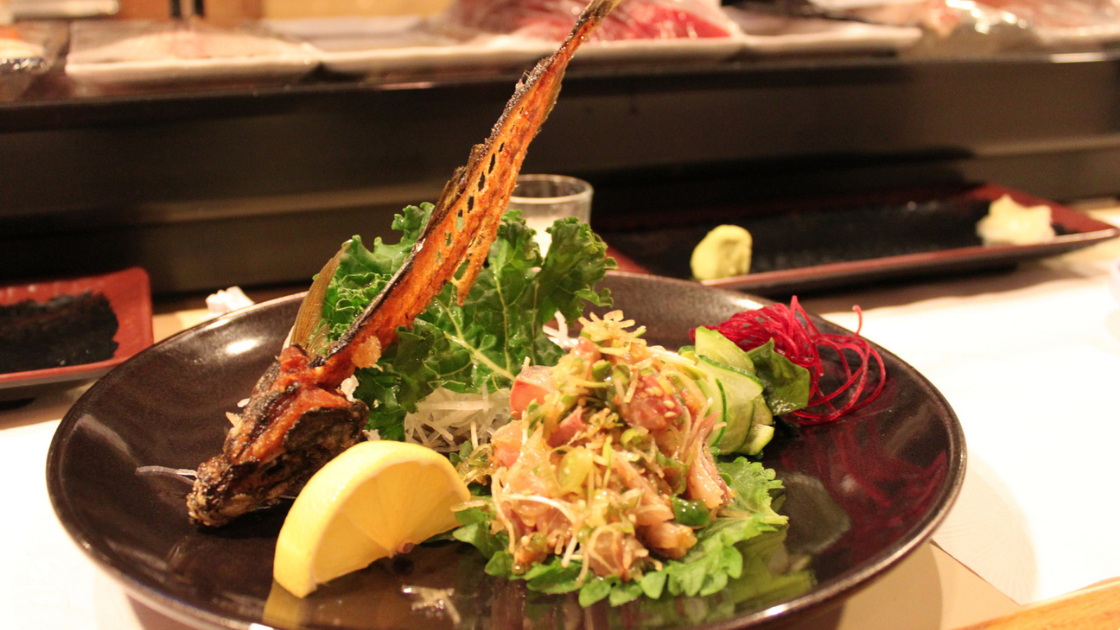 The long-established Banzai Marina can be found near the main street in Ventura. There are indoor and outdoor dining areas, and you can also grab great food to go. In addition, you are welcome to bring your furry friend while you enjoy the nice weather on their patio. Known for its creative rolls, we recommend the namesake Banzai Marina roll, moonlight roll, ninja roll, and red dragon roll.
Q Sushi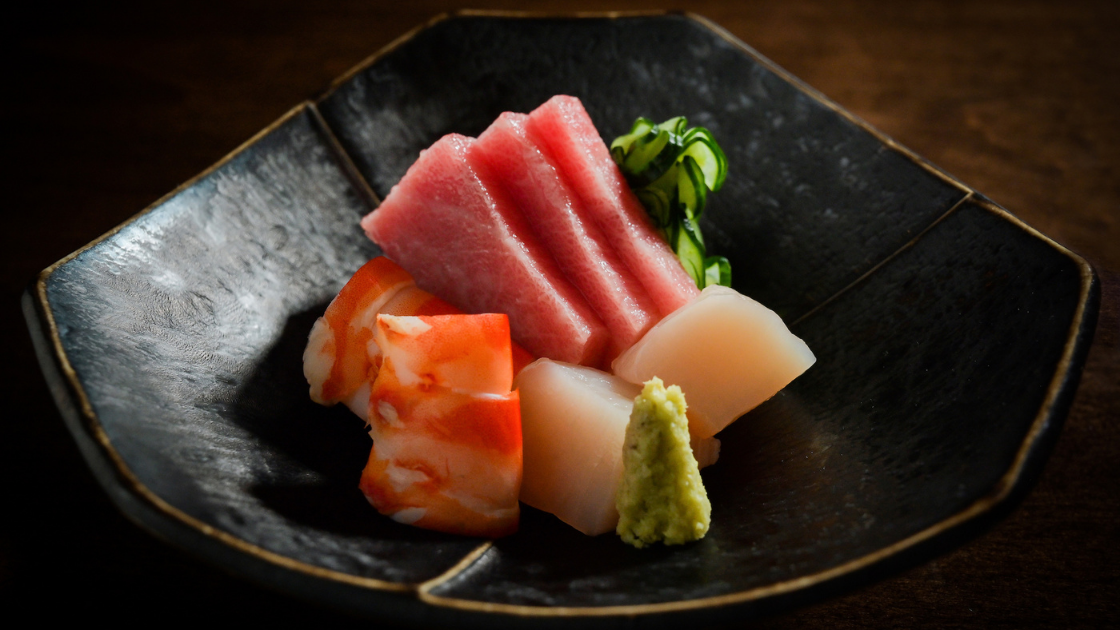 An elegant establishment in Westlake Village, near Thousand Oaks, Q Sushi boasts an upmarket vibe, a tempting food menu, and a wide drinks menu. Try beautifully crafted cocktails with Japanese favorites made using fresh seasonal ingredients. From signature rolls, like the fire goddess, baked snow crab, and fatty bihn to luxurious carpaccio, skewers, and wagyu beef, there's sure to be something that whets your appetite. Tempura battered Oreos and green tea churros are among the inventive dessert options.
ONYX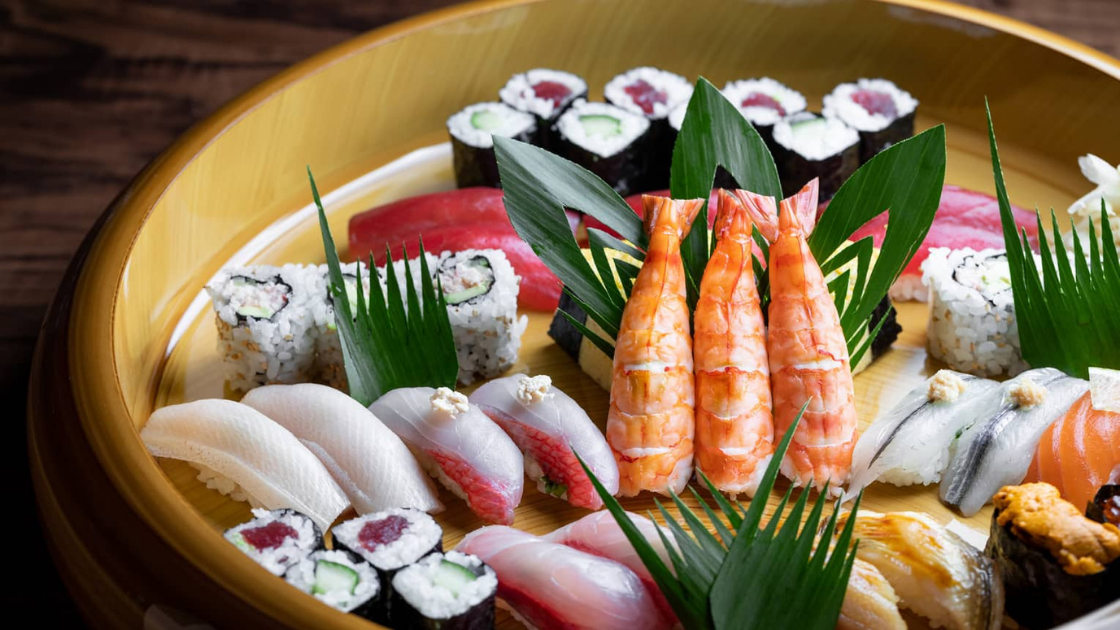 Located within the high-class Four Seasons Hotel in Westlake Village, ONYX promises a sophisticated setting. The dining room is modern with chic accents and you can order fresh-to-order delicacies at the sit-down bar. Likewise, there are several types of Japanese sake to accompany your meal.