If there is one thing, you can find a gourmet selection of in California, its Seafood! With so many seafood restaurants around town, your options are endless for something from the sea. Rather than feel like you're stranded in an ocean of possibilities, we have you covered. Check out our list of the top seafood restaurants in your area.
Los Angeles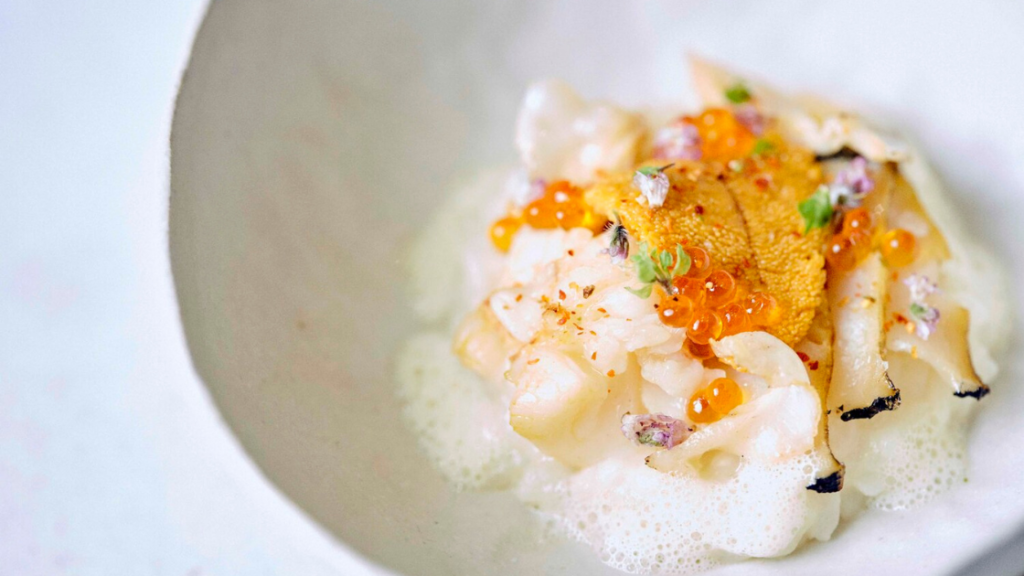 Location: 122 W 4th St, Los Angeles
Another Michelin star selection, Orsa & Winston, brings decadent seafood to Downtown L.A. in an artsy fashion. The food itself is Asian-Italian, inspired with a prix-fixe that comprises seasonal ingredients infused with wide-ranging flavors. While the menu can only be seen once in the restaurant, diners can expect options like the soft-shell crab tempura and the Satsuki porridge. Likewise, among offering perfectly delicious options, one can also expect a perfectly designed ambiance.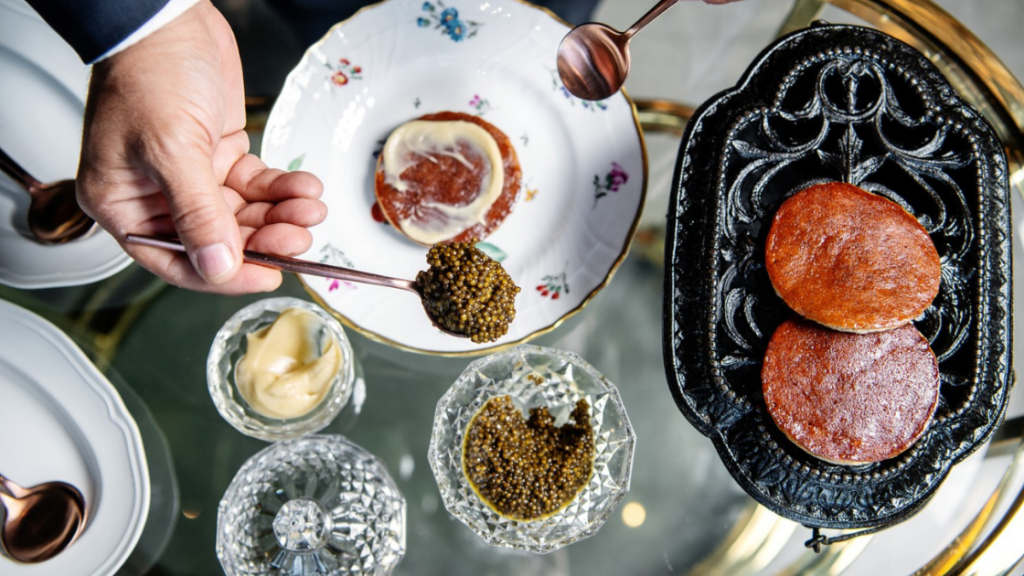 Location: 8500 Beverly Blvd Suite 117 | Los Angeles
When it comes to "hidden gems", nothing sets the bar quite as high as Angler. Located inside the Beverly Center, the restaurant is not visible to those driving down the boulevard. As far as LA's seafood restaurants go, this one tops the list. From the decadent palm-sized banana pancakes topped with caviar to the harissa-slicked spot prawns, it's mouth-watering good. Indulge in the thoughtful creations of chef and restaurateur Joshua Skenes at Angler in LA.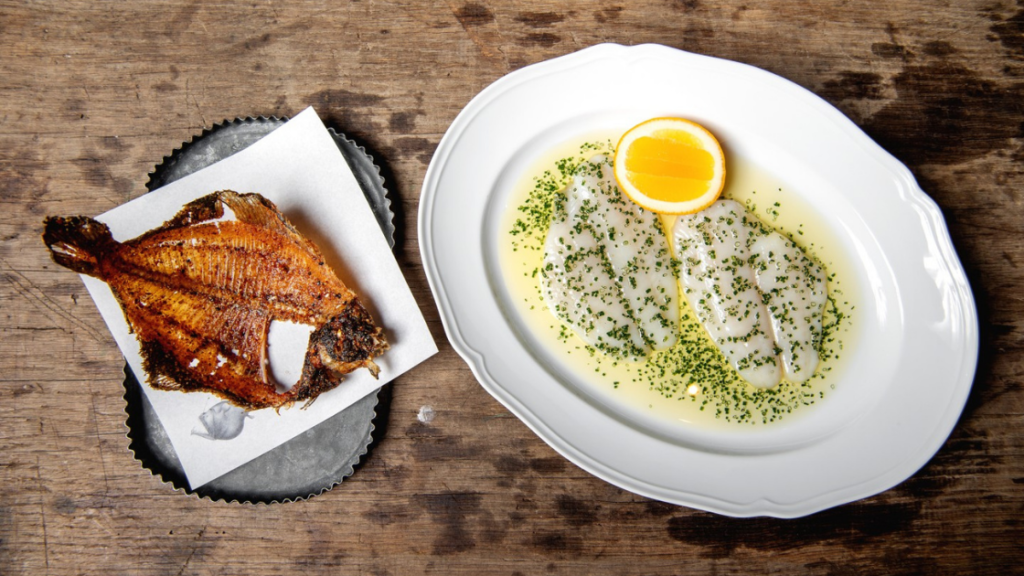 Location: 5955 Melrose Ave. | Los Angeles
A two-star Michelin restaurant from Chef Michael Cimarusti, Providence, offers award-winning food in a sophisticated atmosphere. For seafood restaurants, Providence has been serving up unique options for over a decade. The restaurant offers three tasting menu options with the freshest and most sustainable ingredients available. While most menu options are from the sea, patrons can also enjoy choices like the Liberty Farms Duck or A5 Wagyu Beef. This restaurant is a splurge, so be prepared to dish out between $225 to $475 per person, depending on wine pairing. 
Westside and Beach Communities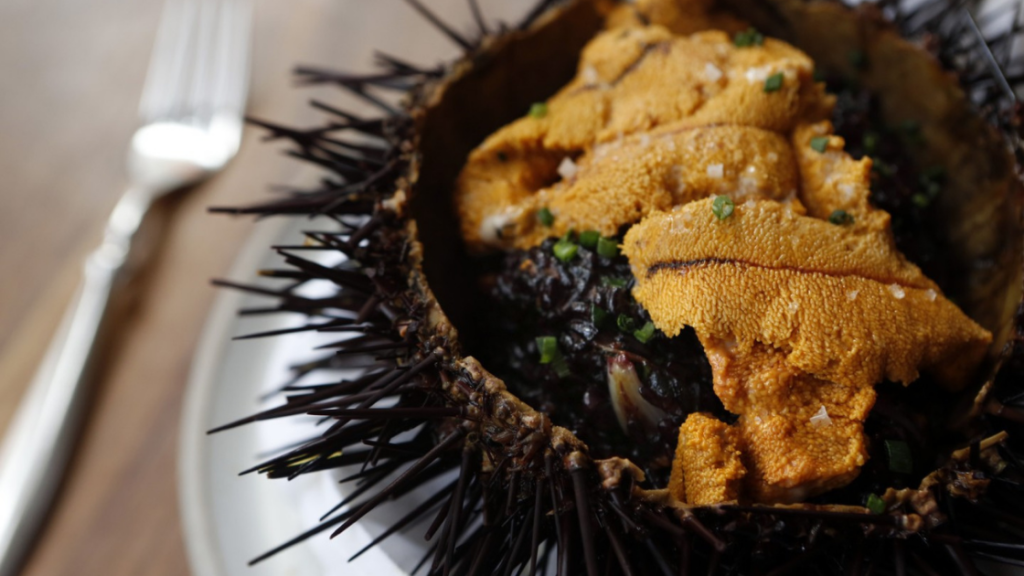 Location: 9 Dudley Ave, Venice
Enjoy a seafood and wine-focused menu that caters to the beachside neighborhood at Dudley Market. The menu is reasonably priced and expansive (there's meat and veggies too). From their wide-ranging wine menu to the freshest fish and seafood you'll ever taste, consider this Venice spot a must.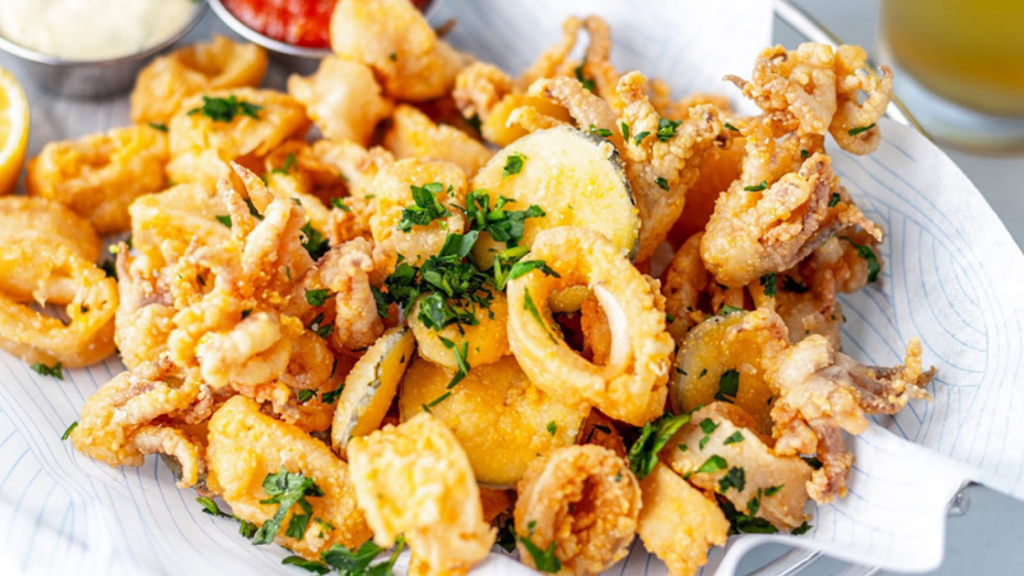 Location: 1355 Ocean Ave. | Santa Monica
Enjoy all that old-school East Coast clam bars and seafood shacks have to offer in an upgraded setting with a fresh take on coastal fare. Blue Plate Oysterette serves as an excellent choice for seafood restaurants in Santa Monica. The dining establishment offers crab cakes, lobster rolls, and fish and chips for classic options. Those seeking more L.A. style options can dig into selections like fish taxes, lobster mac and cheese, and more. 
Location: 1148 Manhattan Ave. | Manhattan Beach
When it comes to seafood restaurants in the city, Fishing with Dynamite takes you away from the hustle and bustle to a more casual affair. The food remains on par with other fine-dining seafood establishments, but the setting bodes casual comfort. This neighborhood joint is located in Manhattan Beach, offering delicious seafood options like the Peruvian Scallop and yellowtail tacos. However you choose to dine from the sea, you'll feel right at home here. 
San Fernando Valley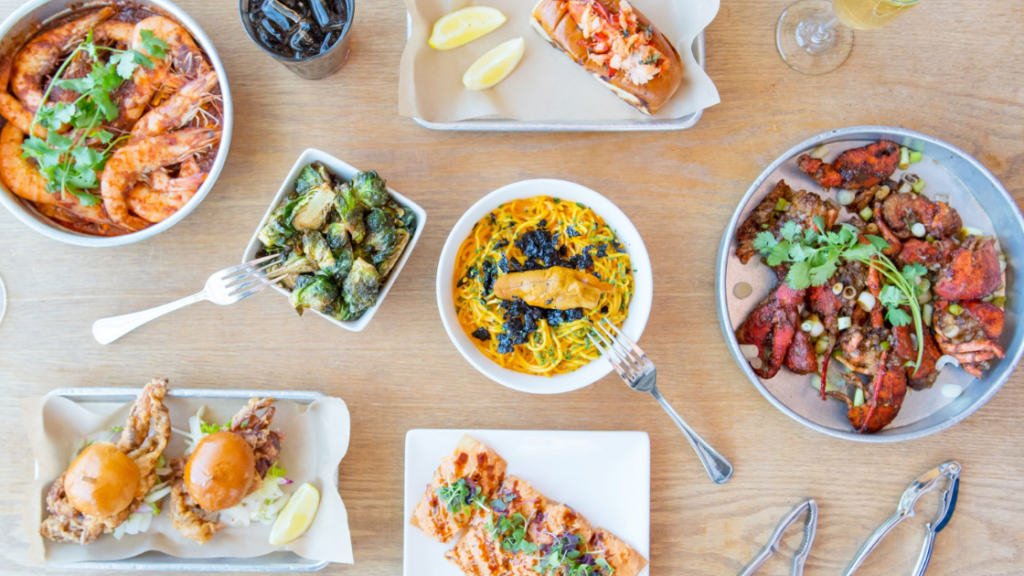 Location: 6252 Topanga Canyon Blvd #1695 | Woodland Hills
EMC Seafood & Raw Bar has found a way to perfectly combine casual comfort food options with sophisticated fine dining selections, and we are HERE for it! As another one of the best seafood restaurants in town, it should come as no surprise that we have no menu dislikes. You will be satisfied with their array of options, from the fried fish tenders and garlic noodles to the toto tuna tartare with quail eggs.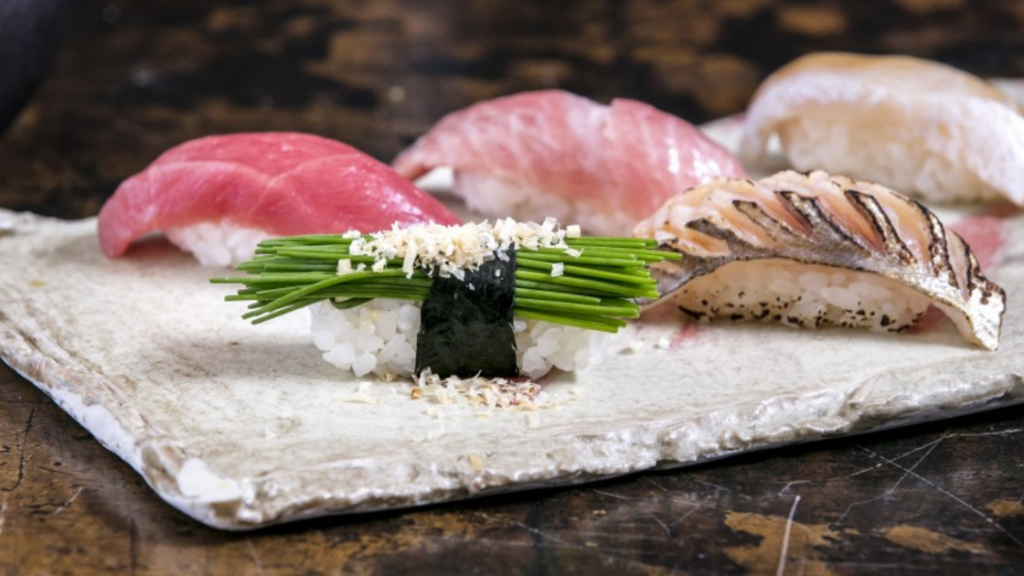 Location: 16573 Ventura Blvd. | Encino
We may be on a Michelin-rated kick this week, as Shin Sushi lands on our list of best seafood restaurants with one-star from the acclaimed publication. Looks may deceive those who venture to the shopping center Shin Sushi resides in, but true patrons know the establishment to be a great find. From the mastery of Taketoshi Azumi comes a menu worth indulging in. Enjoy fresh and delicious options like the Hokkaido uni or scallops and fatty tuna. All of which are sure to delight even the most discerning seafood connoisseurs.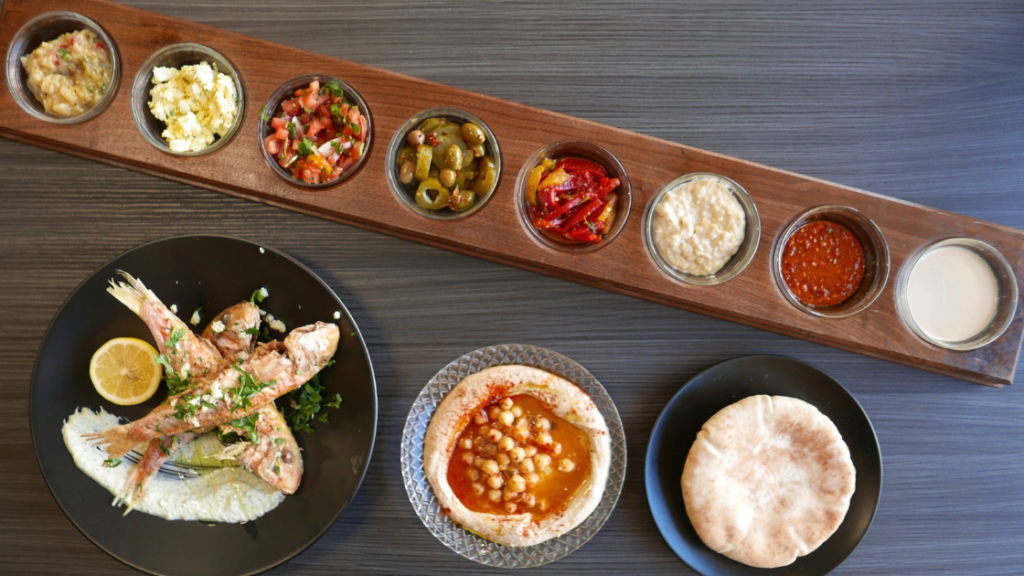 Location: 19014 Ventura Blvd, Tarzana
For those seeking a fantastic seafood experience in Tarzana, look no further than Tel Aviv Fish Grill. Not only does Tel Aviv Fish Grill serve as one of the best seafood restaurants in town, but it also serves as one of the few with an array of kosher and gluten-free options. "With an extensive fish menu, breakfast options, and authentic salads, everyone will have something to smile about at Tel Aviv Fish Grill."
Conejo Valley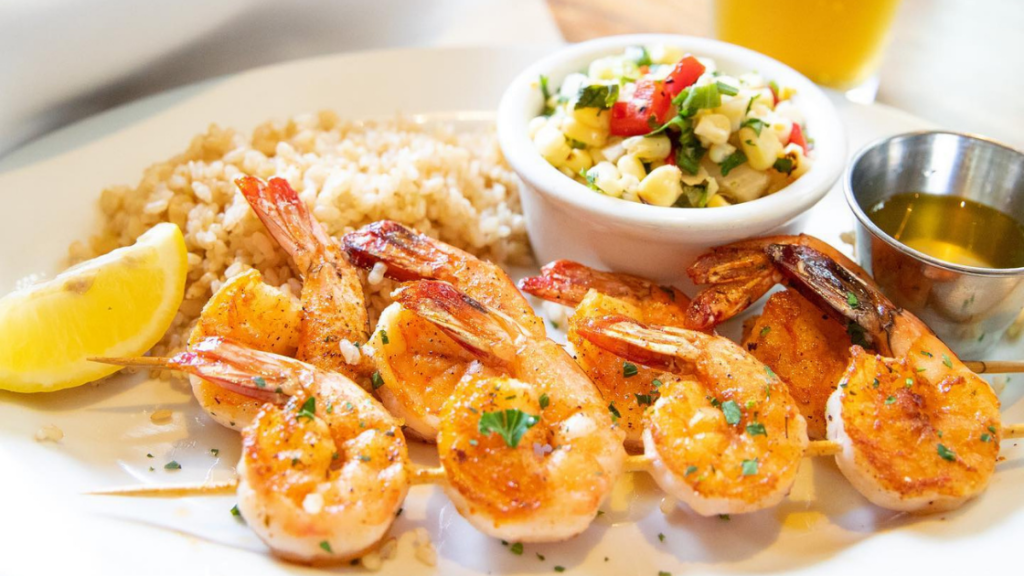 Location: 30970 Russell Ranch Rd. | Westlake Village
A family-owned establishment, Lure Fish House serves up delicious seafood in a California coast setting. The seasonally sourced menu offers selections like mussels, ceviches, fish tacos, lobster, organic salads, and simply seared fish. With satisfying menu options like the Miso Glazed Sea Bass Bowl and Branzino, you can't go wrong with their well-rounded menu.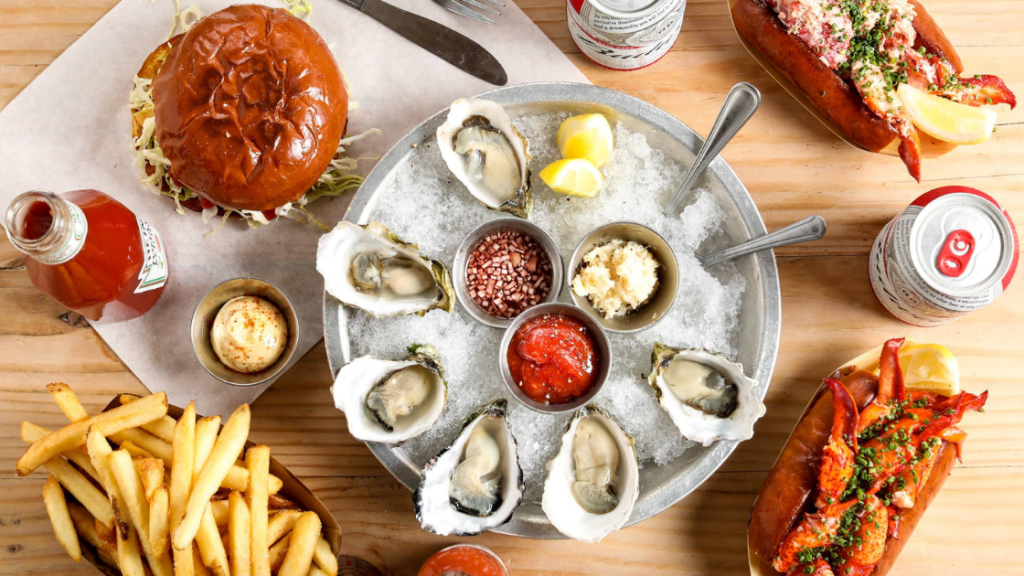 Location: 23359 CA-1 #3874A | Malibu
It's safe to say that Malibu has no shortage of excellent seafood restaurants, with Broad Street Oyster Company being at the forefront of the list. What started as a pop-up took shape as a welcoming seafood staple in the neighborhood. Enjoy a stunning view of the Malibu Lagoon while you dig into tasty options like the Sea Bream Fillet and the Eggplant Carpaccio.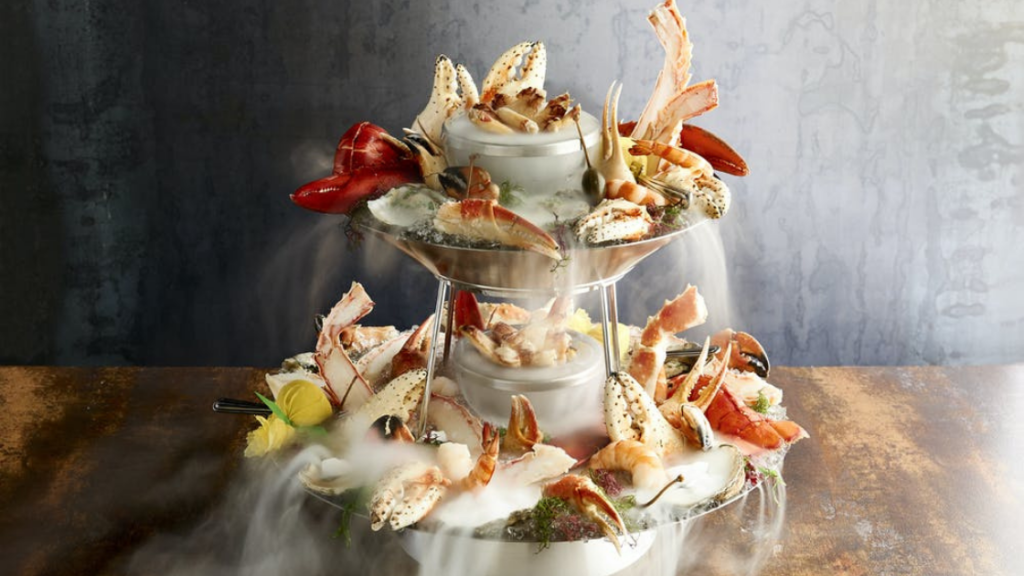 Location: 2087 Thousand Oaks Blvd. | Thousand Oaks
What seafood list would be complete without Mastro's? While most may mistake this for being just a steakhouse, Matro's offers some of the best seafood in town. From their famed seafood tower to their Blackened Swordfish, the options are endless. Treat yourself to an evening at Mastro's; you'll be glad you did!