If you're after a phenomenal steak dinner, look no further! Our LA Eats blog has rounded up the greatest steakhouses in town to ensure your meal is nothing short of extravagant. From juicy cuts and melt-in-your-mouth flavors to unbeatable service – these are some of our top picks for fine dining that should not be missed.
Los Angeles Steakhouses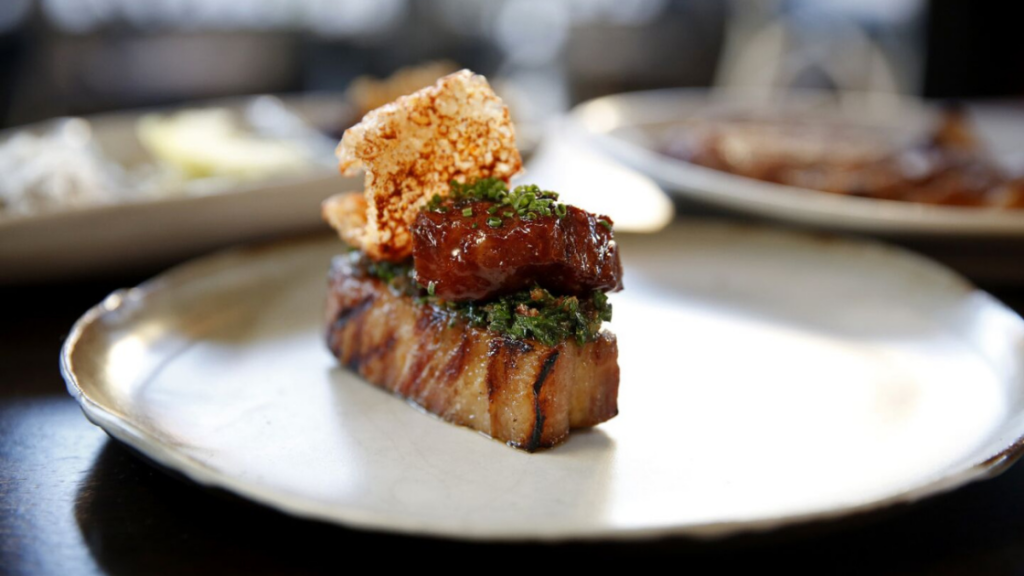 Location: 6600 Sunset Blvd | Los Angeles
From the culinary mastermind of Curtis and Luke Stone, Gwen serves as an absolute must for LA steak lovers. The half butcher shop and half fine dining establishment have an array of upscale options to choose from. Dig into gourmet selections like grilled octopus and squid ink tagliatelle or dry-aged cuts. Either way, Gwen tops the list as one of the best steakhouses around town.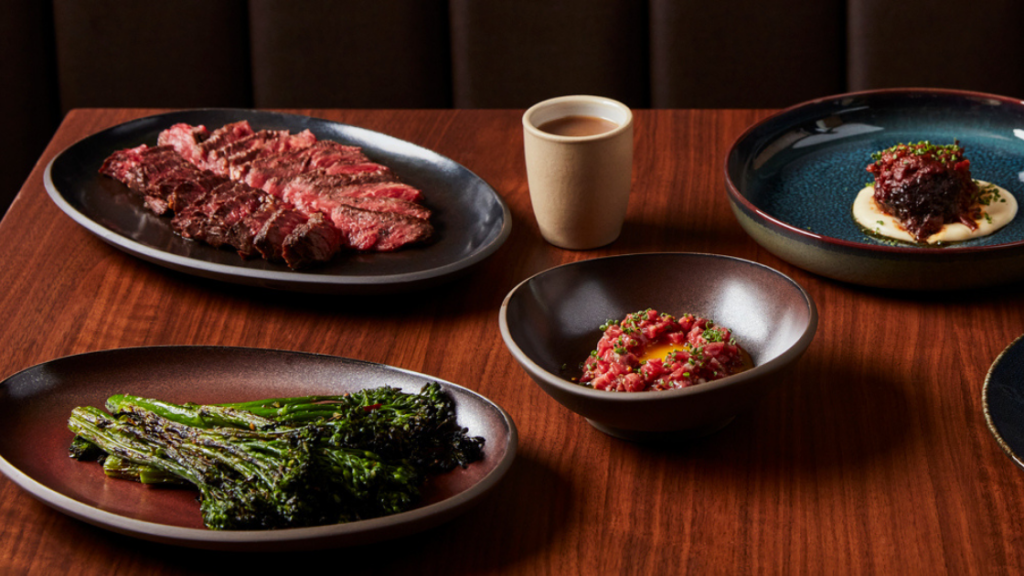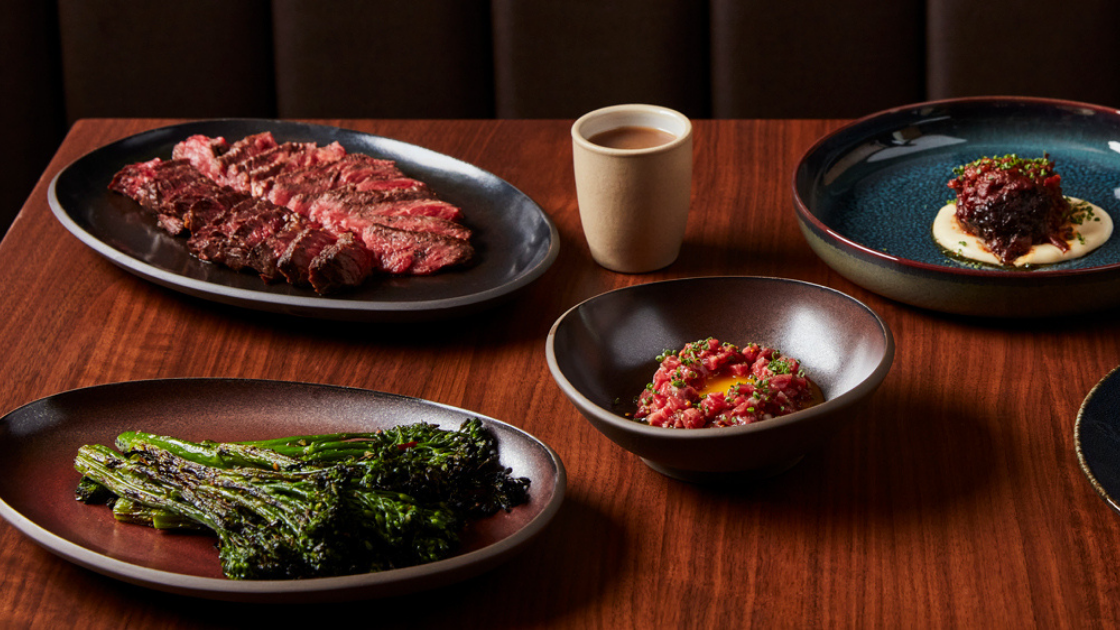 Location: 239 S Beverly Dr. Suite 100 | Beverly Hills
If you happen to be in search of a new top-tier steak spot, look no further than Matū. The Beverly Hills eatery offers an understated dining room with a compelling menu to tempt your tastebuds. With five courses that offer various cuts of New Zealand-grown wagyu beef from First Light, Matū is a steak haven. The tasting menu changes daily but the grilled ribeye, wood-grilled maitake mushrooms, and iceberg lettuce salad are highlights.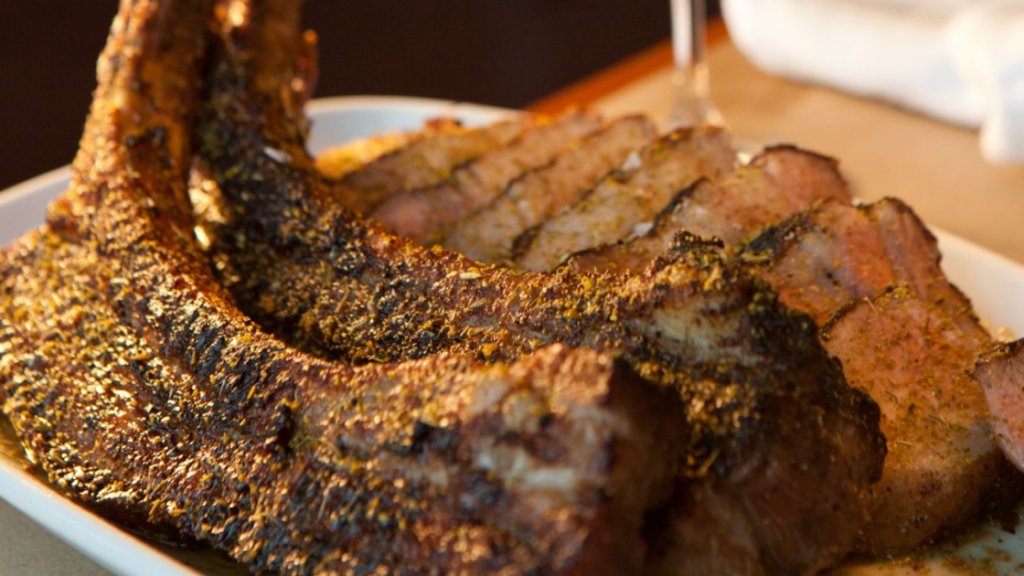 Location: 6610 Melrose Ave. | Los Angeles
Easily still considered one of the best steakhouses in town, Chi Spacca has received rave reviews since its opening. The Italian-style steakhouse offers bistecca fiorentina, a 50-ounce dry-aged prime porterhouse. If 50-ounces is a tad too much, you can also opt for their costata alla fiorentina. A prime dry-aged, bone-in New York steak that registers only 36 ounces, perfect for any steak connoisseur. 
Westside & Beach Communities Steakhouses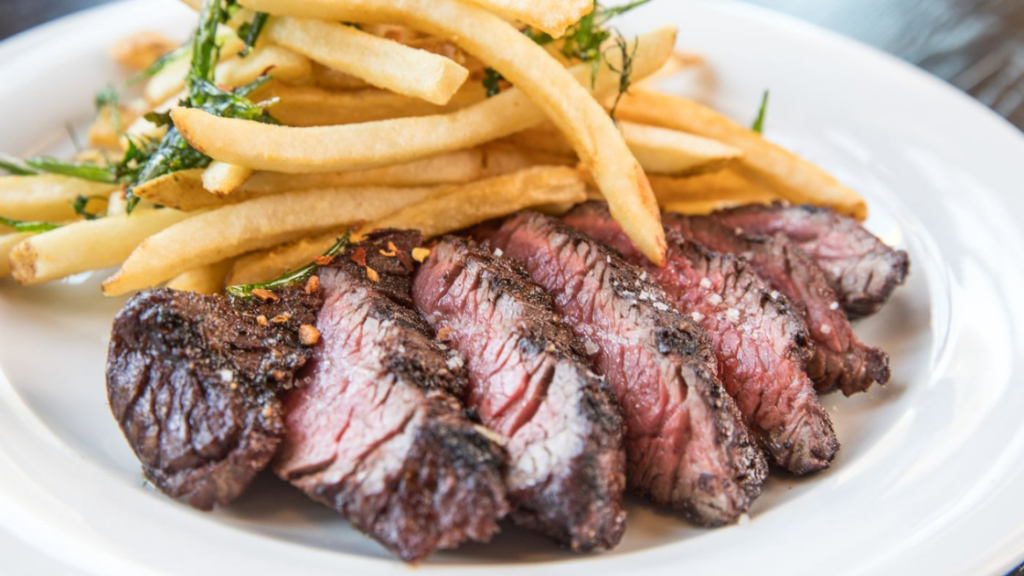 Location: 170 W Channel Rd. | Santa Monica
The Golden Bull Restaurant has served as one of the best steakhouses on the Westside since 1949. Santa Monica's old-school dining room offers stellar chops with a side of superb customer service. 
Fia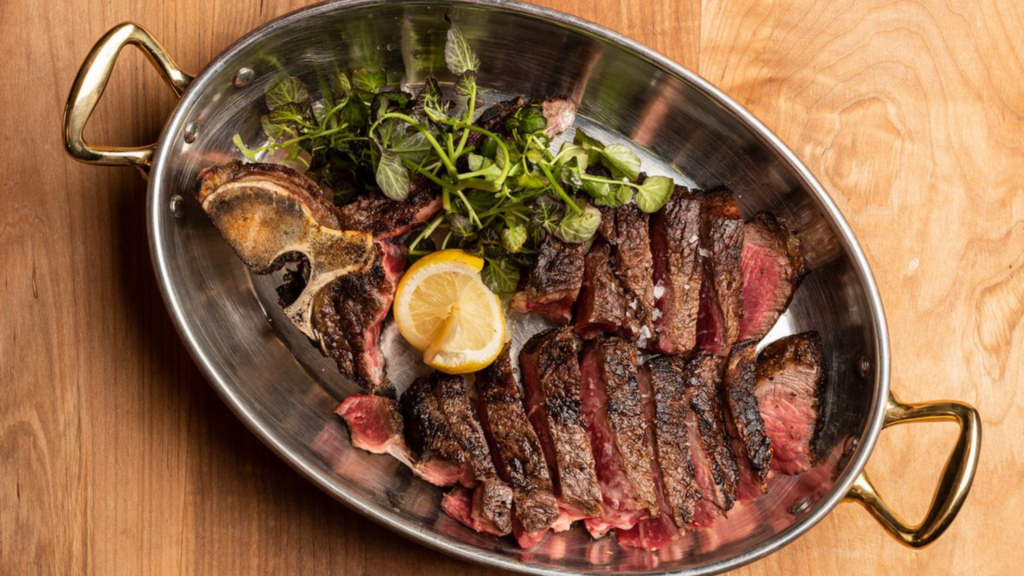 Location: 2458 Wilshire Blvd, Santa Monica, CA 90403
Fia Steak is a transcendent, multi-experience space featuring two distinct dining rooms, a Carrera marble bar, and a tucked-away, outdoor patio.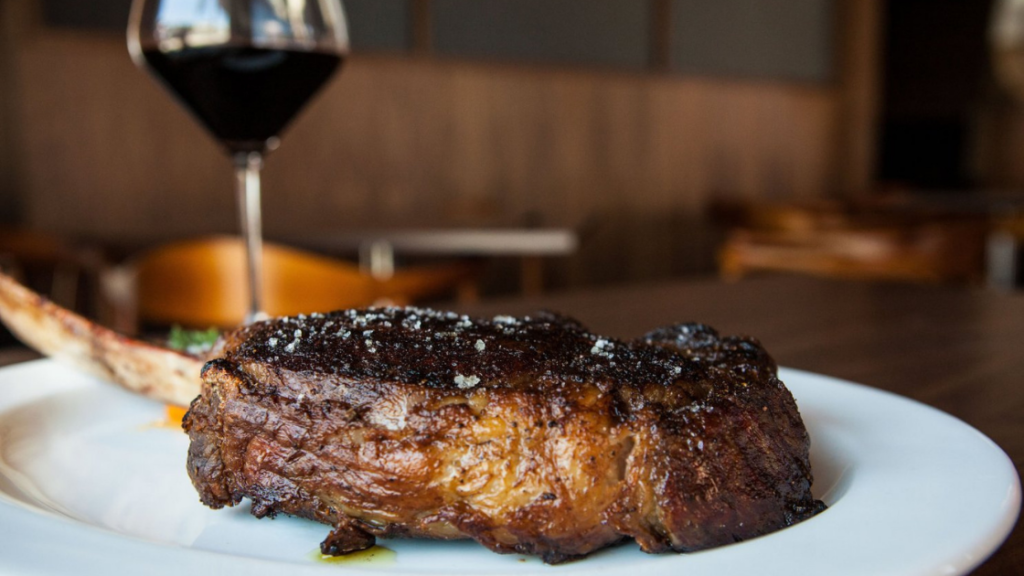 Location: 903 Manhattan Ave. | Manhattan Beach
Manhattan Beach's mid-century modern steakhouse relies on a white oak grill to deliver delectable steaks to the South Bay. As one of the best steakhouses in Manhattan Beach, even offers a Japanese wagyu beef rib-eye that's out of this world.
San Fernando Valley Steakhouses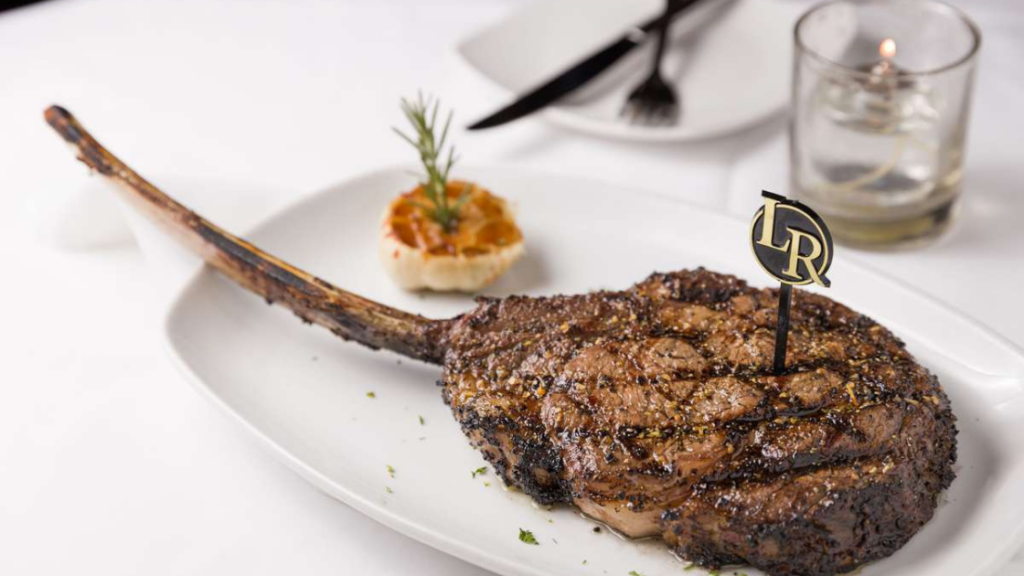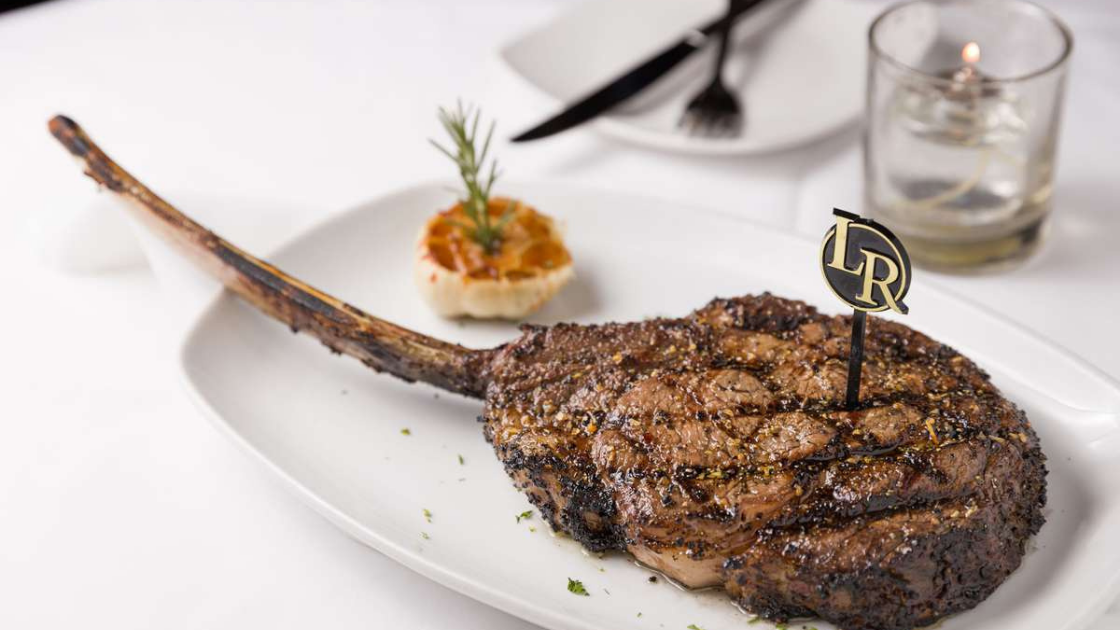 Location: 16101 Ventura Blvd, Encino
With numerous locations across the valley, it's easy to see why Larsen's serves as one of the best steakhouses in town. The classic Encino chophouse has the perfect Prime Dry Aged Filet Mignon that any steak lover will enjoy.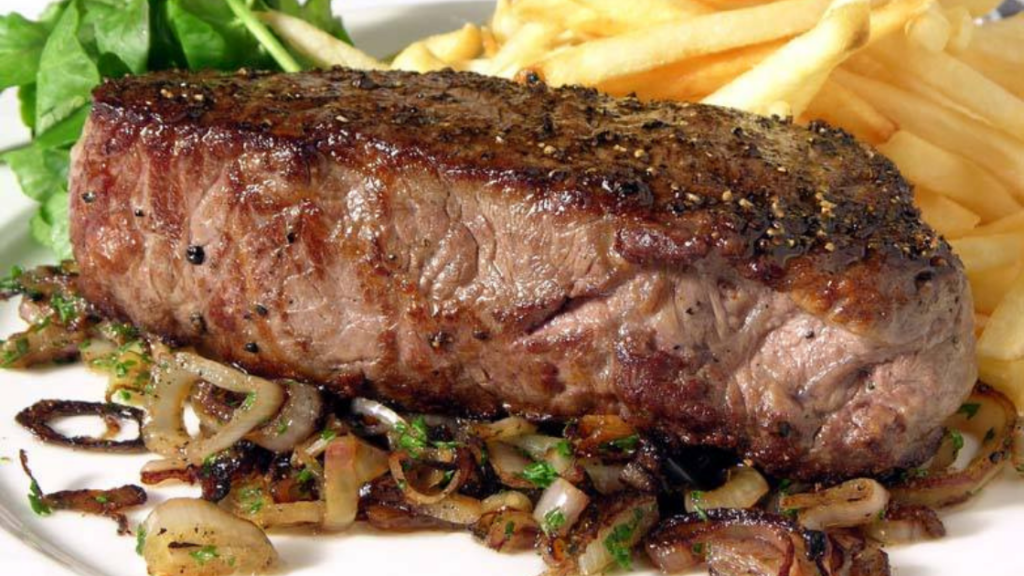 Location: 13422 Ventura Blvd, Sherman Oaks
While Mistral may be a french bistro, their array of delectable steak options easily places in the category of the best. Indulge in options like their New York Steak "Au Poivre". Or go for something more unique like the Prime Beef Steak Tartar, Toast Points, French Fries, and Green Salad. Bon appetite!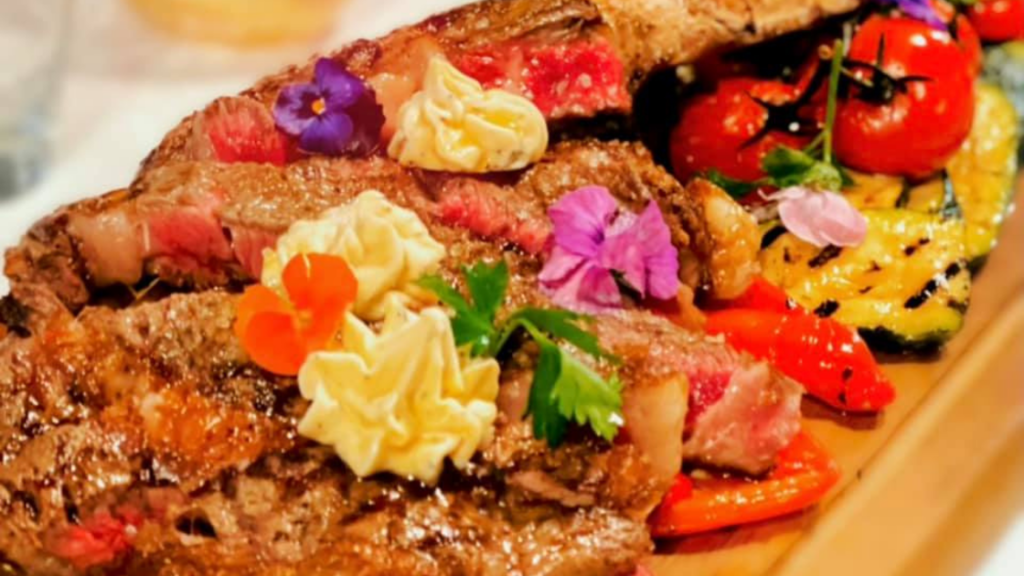 Location: 13251 Ventura Blvd Unit A | Studio City
At Terra e Mare "the earth and sea come together in culinary harmony". The delicious eatery has long been considered one of the best steakhouses and seafood restaurants in Studio City. For an extravagant option, we recommend the Tomahawk Steak with vegetables and roasted potatoes.
Conejo Valley Steakhouses
Location: 3835 Cross Creek Rd Suite #18 | Malibu
The new year brought about a new steakhouse for Malibu locals. Lucky's, since its opening, has easily become one of the best steakhouses around town. The eatery offers an exquisite menu of buttery-grilled steaks that are seared to perfection.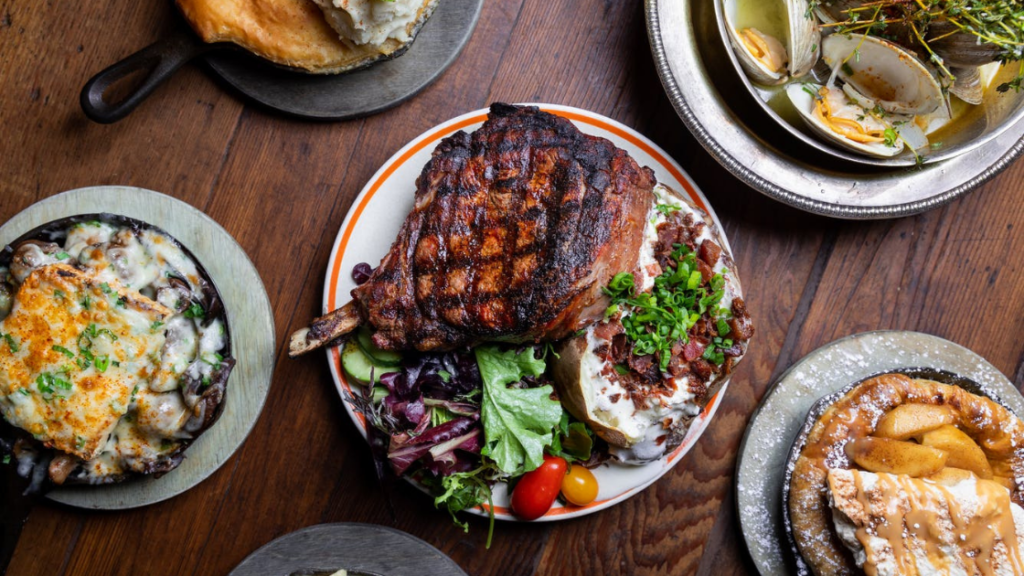 Location: 29983 Mulholland Hwy | Agoura Hills
The former general store turned upscale eatery has been a long-standing favorite for the Agoura Hills community. With a western-style feel and quality eats, you truly cannot go wrong and Old Place. Dig into the Steak and Eggs Oak grilled Sirloin for breakfast or the 12 Oz Old Place Cut Sirloin for dinner. The cuts are exquisite and the hospitality is every bit as welcoming as you'd expect.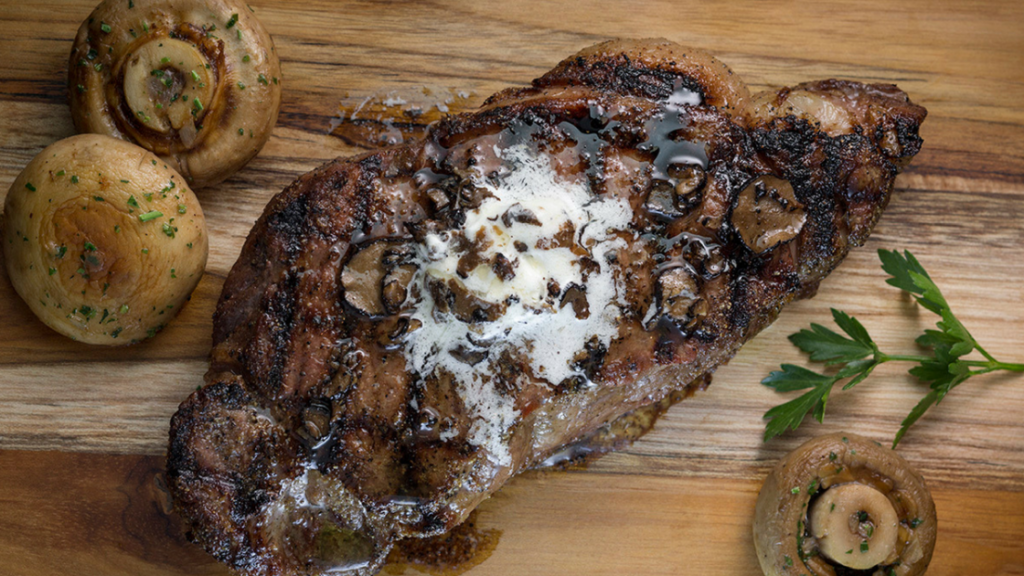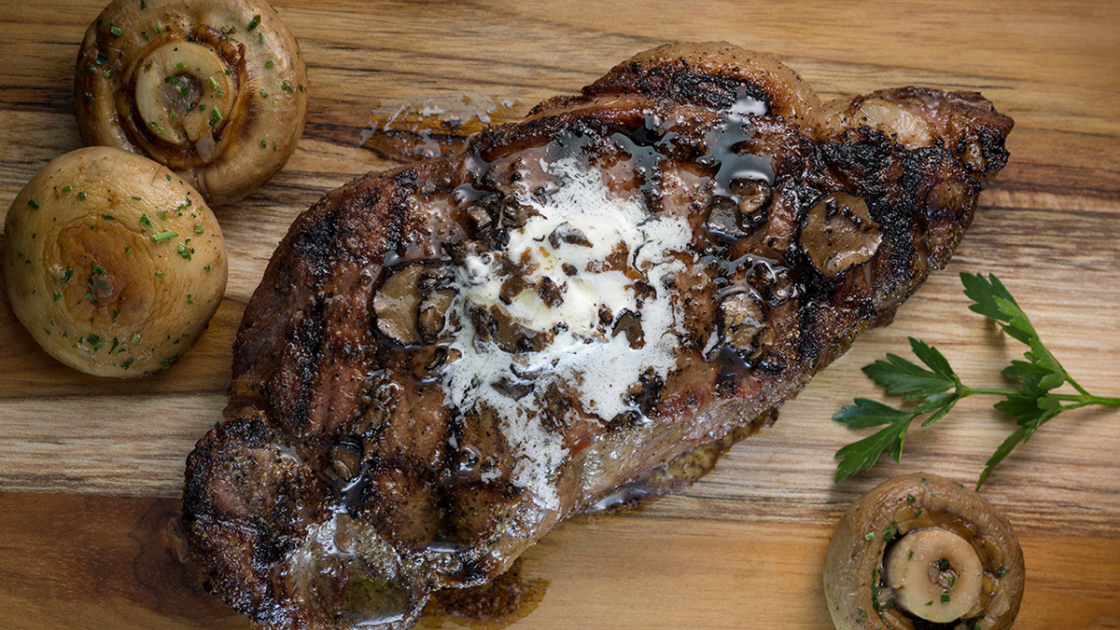 Location: 120 Promenade Way | Thousand Oaks
When it comes to the best steakhouses in town, no list is complete without The Grill on the Alley. The beloved restaurant has been a destination for locals seeking meat-centric American fare. What is even better is that the Westlake Village restaurant offers outdoor dining, which creates the perfect setting for an alfresco meal.