Welcome to our culinary journey through the vibrant and diverse food scene of Los Angeles! From the heart of West Hollywood to the coastal communities and the bustling neighborhoods of SFV, Conejo, and Santa Clarita, we've explored some of the best dining spots this city has to offer. Whether you're craving Spanish Mediterranean cuisine, comfort Filipino food, the finest local seafood, or authentic Vietnamese Pho, we've got you covered. Our curated list includes gems like Soulmate, Big Boi, Reel Inn Malibu, and Feu Pho Kitchen, among others. Each restaurant promises not only exquisite food but also a unique ambiance that adds to the dining experience. So, loosen your belt and prepare for a gastronomic adventure!
Favorites of the Week – Los Angeles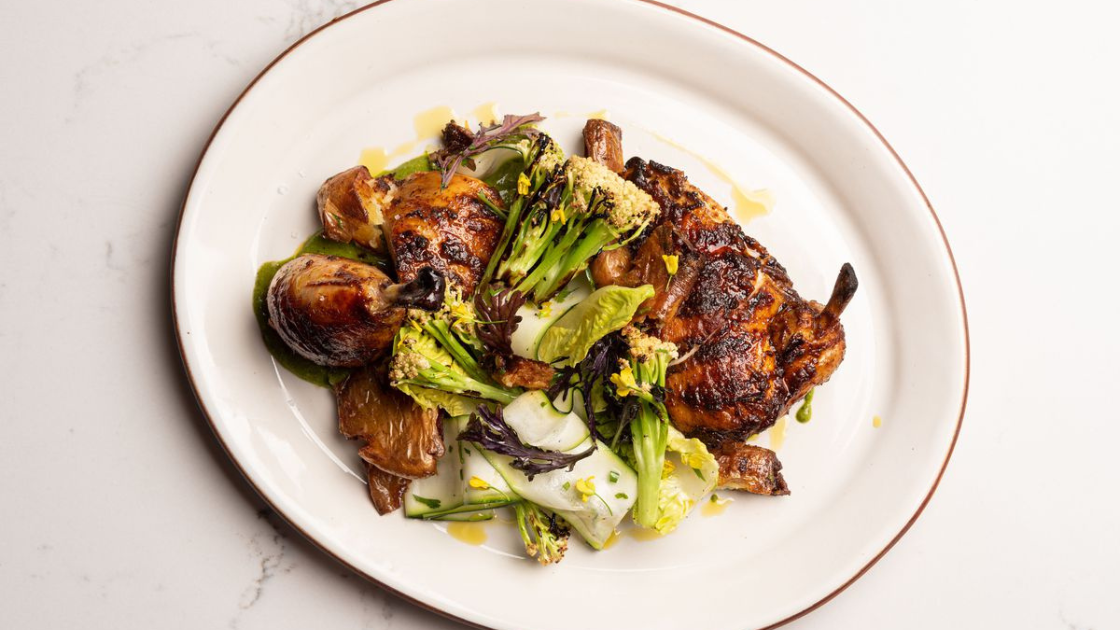 Location: West Hollywood
Nestled in the bustling West Hollywood, Soulmate is a contemporary restaurant inspired by the Spanish Mediterranean. Chef Rudy Lopez showcases Southern California's finest local ingredients within a lively, open-air setting. Stunning dishes such as Uni Toast and Vegetable Fideuà grace the menu, while their expertly crafted Vodka soda stands out in the West Hollywood scene.
Big Boi
Location: Sawtelle-Los Angeles
Big Boi, the latest creation from B Sweet Dessert Bar, brings Filipino comfort food to life by Chef Barb Batiste. With pickup currently available, the menu is perfect for a cozy night in. Their Chicken Adobo, marinated in garlic, soy, and vinegar, is a fan favorite. Indulge in their renowned flavored butter like Ube, Buko Pandan, or Ensaymada for a delightful morning treat.
Meals by Genet
Location: Little Ethiopia
Bib Gourmand-awarded Meals by Genet is a long-standing culinary treasure in Los Angeles. Ideal for date nights or evenings out, the Michelin Guide praises its "stunningly good" cuisine. Savor pan-fried freshwater trout or Hirutye's yebegsiga alitcha, a lamb dish featuring berbere and awaze spices served with spongy injera. Every dish is guaranteed to delight.
Favorites of the Week – Westside and Beach Communities

Reel Inn Malibu
Location: Malibu
Though casual, Reel Inn Malibu consistently earns its spot as a local seafood favorite. Offering a variety of fresh options like Lobster and Mahi Mahi, the extensive seaside seating adds to the appeal.
Gracias Madre Newport
Location: Newport Beach
If you're a fan of Gracias Madre West Hollywood, you'll love the Newport Beach location. Their Heart of Palm Ceviche Toast is a sunny day lunch staple, featuring roasted coconut, mango, banana pepper, jicama, cucumber, coconut milk, and fennel. For a heartier option, try the Crab Cake Torta or Mole and Mushroom Tamale.
Ollo
Location: Malibu
Ideal for lunch, brunch, or dinner, Ollo serves dishes made from locally-sourced ingredients. Choose from artisan pizzas like the Burrata or Wild Mushroom and Spinach, or opt for Zucchini Pasta or Tandoori Spiced King Salmon. You'll surely love every dish on their menu.
Favorites of the Week – The Valley

Chick Next Door Hot Chicken
Location: Glendale
From the mind of award-winning Chef Steven Velichnian, Chick Next Door Hot Chicken offers mouth-watering Chicken Sliders that redefine comfort food. For those wary of spice, there are other delicious options available. Complete your meal with favorite bites like Cheese Fries and a churro or two.
Szechuan Place
Location: Northridge
Szechuan Place, one of the best Chinese restaurants in Northridge and the Valley, is a hidden gem in a strip mall. Must-tries include the Scallion Pancake and Cumin Beef, but every dish on the menu is a winner.
Mizlala
Location: Sherman Oaks
Mizlala, a stylish eatery offering elevated Middle Eastern cuisine, is a vegetarian-friendly neighborhood favorite. With three locations, their family-style dishes are a hit, like the Lamb Shawarma on mini laffa with harissa, lebane, and tahina. The Greek Grilled Octopus with vinaigrette, capers, yogurt, and crispy peewee potatoes is perfect for sharing.
Feu Pho Kitchen
Location: Studio City
Feu Pho Kitchen, situated in Studio City, is renowned for its authentic Vietnamese cuisine. Specializing in Pho, they elevate their dishes with meticulously selected fresh ingredients and painstaking culinary techniques, from broth to sauces. The refreshing Chilled Papaya and Mango salad serves as a perfect appetizer, complementing popular pho dishes such as Ribeye Beef or Jidori Chicken. Whether for lunch or dinner, Feu Pho Kitchen promises a delightful culinary experience.
Firefly
Location: Studio City
Firefly excels in offering an enchanting ambiance, superb cuisine, and impeccable service, making it a top choice for those in search of an exceptional evening setting. The restaurant blends elegance and rusticity, antiquity, and modernity, serving tantalizing dishes for brunch and dinner. The Mushroom Pappardelle is a standout, as is the Atlantic Salmon, pan-seared and served with summer squash, corn, shiitake mushrooms, edamame, red onion agrodolce, and a coconut curry broth.