Father's Day will be here before you know it! With that in mind, don't wait until the last minute to book the best bites and brews for Dad. While most of our fathers will opt for a backyard BBQ as opposed to a seated dinner, we're recommending ditching the DIY celebration. Elevate your Fathers Day on June 16 with our selection of dining choices that are almost certainly "Dad Approved". 
Spago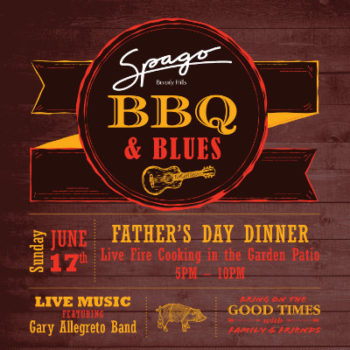 Location: 176 N. Canon Drive, Beverly Hills
Surrounded by Ed Ruscha art and beneath the stars is a Beverly Hills Gem. No we're not talking about the most recent celebrity abode listing. Spago has set the scene for what is sure to be an extraordinary evening this Fathers Day. Their BBQ and Blues set menu is all that it seems and more. With a 3-course line-up of savory flavors that only Wolfgang Puck could succeed at, is a "dinner with dad" no brainer. Enjoy a barrel aged cocktail bar while listening to the soulful tunes of the Gary Allegreto Band. We could go on but it's best you click below before tickets run out for this fête of bbq and blues fun. Fathers Day at Spago will be nothing short of a 'Good Time'.
The Queen Mary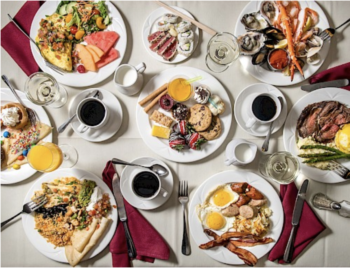 Location: 1126 Queen HWY, Long Beach
On June 16th, bring the entire family aboard the World Famous Queen Mary and treat Dad to something special! A local favorite, the Queen Mary Royal Sunday Brunch always lands on our holiday list as they take you on a worldwide culinary adventure and features over 50 unique dishes from around the globe. And if brunch isn't Dad's thing, enjoy dinner at the award-winning Sir Winston's Restaurant and Lounge or Chelsea Chowder House.
Faith & Flower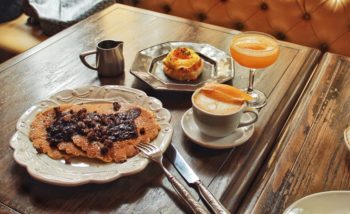 Location: 705 W. 9th, Los Angeles, CA 90015
This Californian rustic cuisine offers an International Rib Festival-themed menu for Father's Day. Be sure to book your brunch or dinner reservation at Faith & Flower!
Nick + Stef's Steakhouse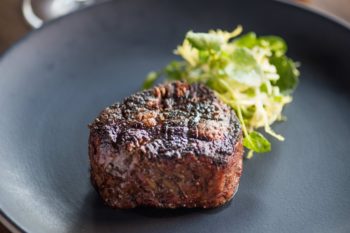 Location: 330 S. Hope St., Los Angeles, CA 90071
This restaurant features a Father's Day special and cocktails at Nick + Stef's Steakhouse.
Salt's Cure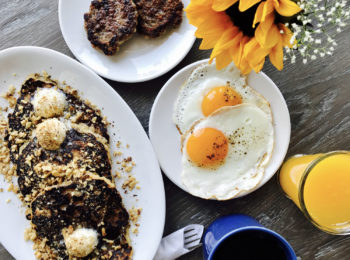 Location: 1155 N. Highland Blvd., Hollywood, CA 90038
Enjoy a prix-fixe menu this Father's Day at Salt's Cure. Treat dad to fresh ingredients and custom-made deserts or cocktails!
Lucques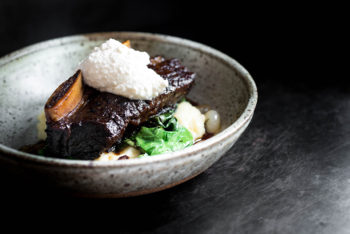 Location: 8474 Melrose Ave., West Hollywood 90069
Experience the cozy décor of brick and newly renovated garden at Lucques. This restaurant is offering a special Father's Day dinner which highlights the best in season from the Farmer's Market.
A.O.C.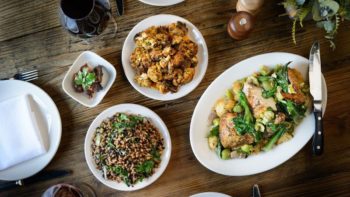 Location: 8700 W. 3rd St., Los Angeles, CA 90048
On Father's Day, A.O.C. offers weekend brunch served on their patio or vibrant dining room. Families can enjoy classic meal sharing plates with more than enough to go around!
La Dolce Vita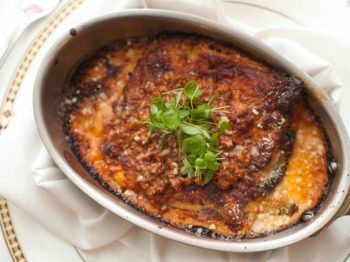 Location: 9758 Santa Monica Blvd., Beverly Hills, CA 90210
La Dolce Vita restaurant offers a Father's Day experience you won't want to miss! This Beverly Hills landmark offers classic dishes from 5-10pm.
Toscana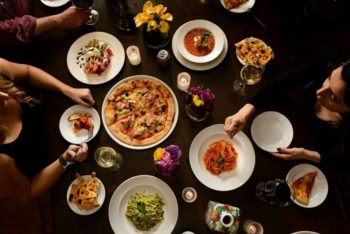 Location: 11653 San Vicente Blvd., Los Angeles, CA 90049
Indulge in Toscana's Father's Day specialties along with the restaurant's a la carte menu. Choose from four different specials for dinner and pair your meal with a cocktail.
Tavern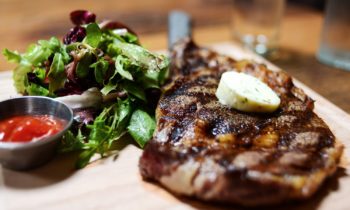 Location: 11648 San Vicente Blvd., Los Angeles, CA 90049
Tavern provides some of the finest California and Mediterranean dining and conversation! Bring dad to their Father's Day brunch or dinner to enjoy their special menu.