March is many things. Spring…Leprechauns…and for sports fans March Madness. With the highlight of College Basketball Season kicking off and our brackets breaking down potential winners one question remains. Where does one watch the big game? Read below for LA's best sports bars to cheer on your team because this round-up is a guaranteed 3-pointer!
Clearman's Galley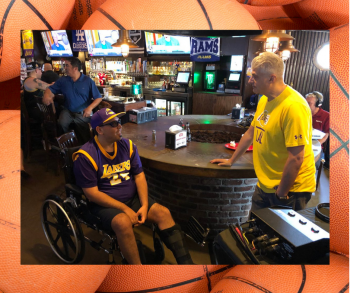 Location: San Gabriel, CA
San Gabriel bar and restaurant Clearman's Galley is not only offering tons of TVs for catching all the March Madness action, they're also doing a bracket that customers themselves can enter, with the winner earning a $200 gift certificate to the restaurant.
Rocco's Tavern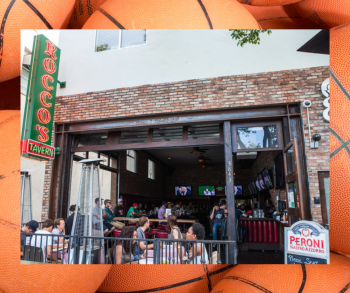 Location: Pasadena, CA
With locations from Westwood to Pasadena, Rocco's Tavern is obviously doing something right. The Green Street location in Pasadena is small but mighty, and for March Madness is doing limited happy hour deals starting at 9 a.m. Thursday for the early games.
Mr. Furley's Bar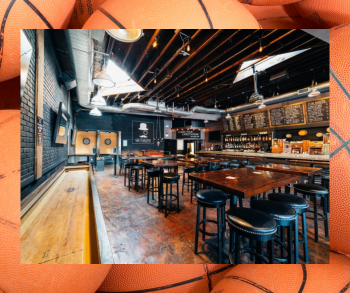 Location: Glendale, CA
Inexpensive cocktails, comfort food, and lots of TVs make Mr. Furley's a natural place to catch all the college basketball action in Glendale.
Barney's Beanery Burbank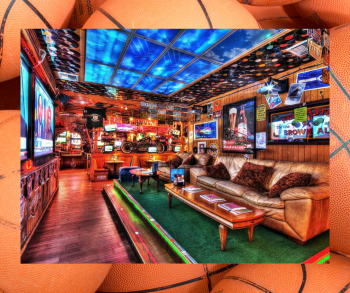 Location: Burbank, CA
Barney's Beanery is a staple mini-chain across Southern California. The places are always bustling with sports fans and casual drinkers just in for a nightcap, and the hearty familiar fare keeps everyone happy.
Common Space Brewery and Tasting Room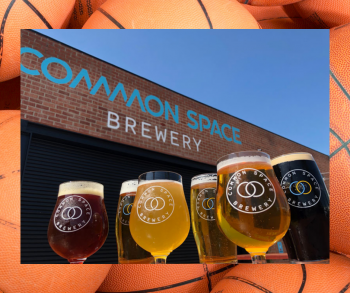 Location: Hawthorne, CA
Common Space is one of the more talked-about breweries in Southern California right now. The casual Hawthorne warehouse space is kitted out with lounge seating, communal tables, and a few well-placed TVs for catching the action. Everyone loves the beer too, of course.
The Fields LA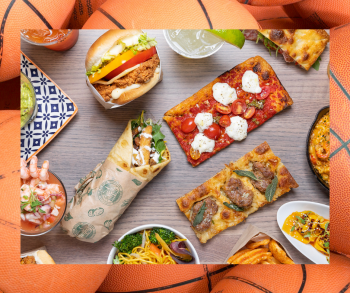 Location: Los Angeles, CA
There may be no better place to catch the NCAA tournament action than at the Fields, attached to LAFC's Banc of California Stadium just southeast of Downtown. With multiple vendors to choose from, loads of TVs, and the upstairs Free Play restaurant from Tim Hollingsworth, this place has it all.
Hi Tops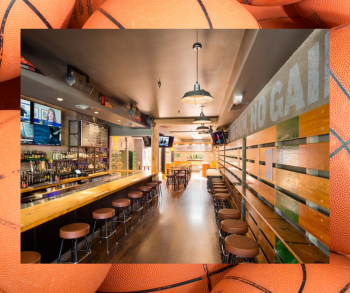 Location: West Hollywood, CA
San Francisco export Hi Tops is now in West Hollywood, turning on the TVs for big night games and offering a variety of cocktails and beers in addition to some pretty awesome nachos.
Bludso's Bar & Que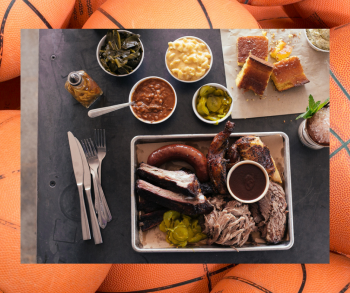 Location: Los Angeles, CA
Bludso's is a must for any sports fans. The casual spot for brisket, sausage links, and drinks is wall-to-wall with televisions, and it's not uncommon to find fans of different teams crowded together around the same tables, yelling at the action on the screens.
Busby's West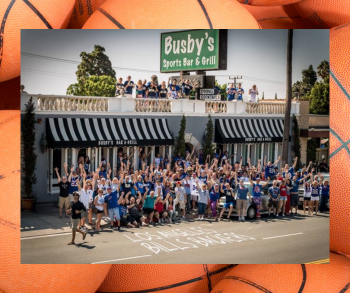 Location: Santa Monica, CA
Busby's is synonymous with Westside sports watching. The anchor bar has for many years seen fans come to cheer on their squad, especially during the busy March Madness tournament.
Beer Belly Long Beach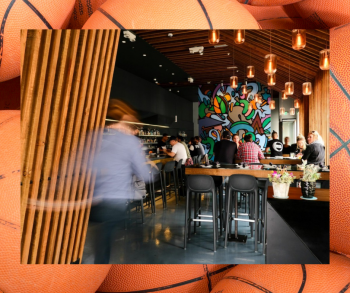 Location: Long Beach
Long Beach has really embraced the second location of Beer Belly. The popular comfort food and craft beer corner spot isn't as rowdy as some other local hangs for watching the games, but the menu and design still make this place a must for locals looking to watch some college basketball.
Courtesy of: Eater LA