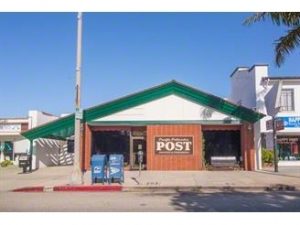 No, we aren't getting into the news business but Rodeo Realty is picking up a piece of news history. It was announced this week that Rodeo Realty closed escrow on the historic Palisadian-Post building at 839 Via de la Paz for $3 million.
Syd Leibovitch, owner of Rodeo Realty was quoted as saying:  "I'm always looking to expand and when the building came up for sale, I realized it's the exact location I wanted." He detailed plans for renovating the building including:  "a state-of-the-art facility with numerous private offices and really large private cubicles."
This will be the 12th office for Rodeo Realty, which employs over 1,000 agents and is the largest single-owned real estate company in California.
The building, which was built in 1946, has always been home to a newspaper and was headquarters to the Pacific Palisades Post until last week.