Congrats to our Top Agents at Rodeo Realty for being named America's Top Real Estate Agents in 2014.
We are truly honored to have you at Rodeo Realty!
Ranked 75: Ben Bacal
 2013 Sales Volume $152,150,000 
 Ben Bacal began his real estate career at the young age of 24. In his first year as a realtor he sold more than $17 million dollars in real estate. Since then, his annual sales have more than quadrupled making Ben a leader in Southern California's luxury real estate business. Ben's success in real estate landed him on the front cover of the LA Times Business Section.  He was listed as one of The Wall Street Journal's TOP 1000 agents nationwide.  The LA Times showcased Ben's $20,000,000 record breaking sale in Trousdale Estates located in Beverly Hills (This home was purchased as a tear down).  Ben was also involved in the $75,000,000 sale of the most expensive house ever sold in Malibu.   Other highlights (just to name a few):
– The sale of Madonna's home in Beverly Hills for $19,500,000.
– The sale of Megan Ellison's (film producer and Oracle heir) compound on Nightingale Drive totaling over $47,000,000.
– The largest single family home ever to sell in the bird streets of the Hollywood Hills for just under $40,000,000 in 2013.
A great real estate transaction is not solely built on experience with getting the job done, but also on the strength and quality of relationship between client and REALTOR®.  Ben is a proven closer and is consistently breaking sales records changing the status quo for real estate prices in Los Angeles.   Ben was ranked the #1 agent at Sotheby's International Realty and is now proud to be working with Rodeo Realty on the sunset strip.  Ben is well respected and has developed invaluable working relationships with his peers.  He has become the "go-to" agent for hard to find trophy properties and has become a leader in the industry.  Ben's professional associations include the National Association of REALTORS®, the California Association of REALTORS®, the Los Angeles Multiple Listing Service, and the Malibu Board of REALTORS®.
Ben's relentless hard work has helped establish his track record for proven success.  He is highly likable and his business connections have helped him create mega sales in the Los Angeles area.  Ben and his team are committed to clear communication and loyalty for each and every client looking to buy or sell a home. When you work with Ben, you are working with a calculated and realistic professional who's bold decisions aim to bring the client both a rewarding and satisfying result.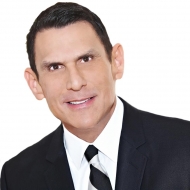 Ranked 116: Joe Babajian
2013 Sales Volume  $131,653,251
Joe Babajian, the number one real estate agent for Rodeo Realty in Los Angeles County, specializes in estate and other prime properties in Beverly Hills, Bel Air and Holmby Hills. He is one of the most successful real estate agents in the Nation with sales totaling over $2 billion since 2000.
Only a small, elite group of Realtors dominate the luxury home market on the distinguished Westside of Los Angeles and Beverly Hills. Joe Babajian is one of these realtors. With over 25 years of industry experience, record-breaking sales and an extensive portfolio that boasts some of the most distinguished properties and high-profile clients in the world, Joe's outstanding achievements over the course of his career have earned him countless awards and accolades.
As one of the most successful realtors in the Nation, Joe has sold nearly $2 billion in residential real estate since 2000. He is the foremost expert in all facets of luxury residential real estate.
Committed to making his clients a top priority, Joe provides an unparalleled level of service by thoroughly listening to his client's needs and concerns. He provides expert guidance, personalized solutions and masterfully negotiates the most profitable deals.
Due to his longstanding reputation as a Top Realtor and his incomparable knowledge of the Beverly Hills & Los Angeles residential real estate market, Joe has been consulted by top media news programs and magazines such as Entertainment Tonight, Extra, Access Hollywood, 20/20, In Style, People, Entertainment Weekly, GQ and Beverly Hills [213].
Throughout his career as a top realtor, Joe's outstanding production has broken countless records and earned him numerous awards. His extensive clientele includes celebrities, entertainment executives, CEOs and heads of Fortune 500 companies. His knowledge of the luxury real estate market and consummate service to his clients is unparalleled.
As one of the top real estate agents in Beverly Hills, Joe Babajian has earned a reputation for his superior level of service, his discretion and a passion for finding his clients the home of their dreams.  Having represented countless celebrities and VIPs in his 25 years of experience as a real estate agent, he knows how to find the right home for his clients who are out of town or on a limited schedule.
Whether you are a looking to buy or sell your home, Joe Babajian is confident he can deliver what you need. Contact top Beverly Hills Realtor, Joe Babajian now for more information about how he can help you.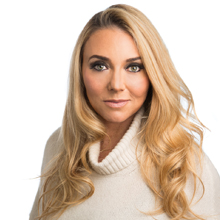 Ranked 151: Jordana Leigh  
2013 Sales Volume $119,000,000
Jordana Leigh specializes in the sale of fine properties throughout the Westside of Los Angeles. She consistently receives top accolades from clients and co-workers for her commitment to her clients and her unmatched work ethic. She is one of the most successful real estate professionals in the nation and has represented the most distinctive properties in Los Angeles for the most distinguished clients in the world. A focused persistence and an unwavering dedication to her clients' needs has boosted Jordana into the top 1% of Westside agents overall. Her negotiating skills and her unparalleled attention to detail have ensured her success since she began real estate fourteen years ago.
A graduate of the University of Southern California, Jordana possesses an unmistakable combination of unbridled energy and enthusiasm coupled with an uncompromising need for perfection that has propelled her to the top of her profession. Jordana is frequently consulted by top media news professionals for her outstanding knowledge of the market. During her real estate career, she has continually achieved outstanding sales and has earned an impeccable standing in the real estate community. Her extremely professional reputation ensures that this will continue. Jordana prides herself on being accessible to her clients at all times and welcomes the opportunity to work with her clients, their friends and referrals whenever possible. Please feel free to contact her with your questions or for information anytime.
Recognized for her knowledge, dedication, and persistence, Jordana Leigh has risen to the top 1% of Westside Agents. Respected for her expertise and customer service, her clients value her input tremendously and rely upon her consistently. Jordana covers the entire Westside from Malibu to Marina Del Rey and Santa Monica to Beverly Hills.
Jordana's goal is to provide her clients and prospective clients with superior service at all times, so please take some time to access all of the resources on her website or click contact me to email her directly.