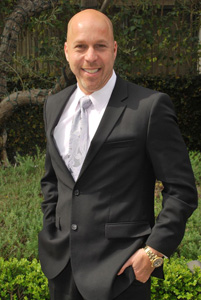 I would like to acknowledge someone very special in my office. My most amazing manager, Jason Katzman. I have been trying to figure out what to say succinctly, but there is just too much I want to say. I will do my best, so here goes. How do you say thank you to a man whose door is always open, who responds morning, noon, night, weekends, evenings, anytime, to help and advise.
We all experience challenges from time to time with our deals, and Jason is always available, no matter how large or small the question or issue, but I recently had two back to back situations which presented a lot of challenges. That being said, and without going into detail, Jason was always right there, always had my back, listened to all my concerns, gave me wonderful advice, and never once made me feel that any question or concern was too small or too silly. He stood up for me, and he even picked up the phone on my behalf to back me up. He does everything with integrity and with the highest regard for all parties involved, and he is a true inspiration.
I think he does his job, and does it without expecting any accolades or anything in return. I just felt it was time that he received the praise and recognition he deserves. I would really like everyone to know how amazing he is, how much we all love and appreciate him here in the Sherman Oaks office, and I hope he knows how very much this one particular agent appreciates who he is and all he does to support me, and all his agents. So Jason, here's to you…Thank you! You are the Best!
– Denise Bryson