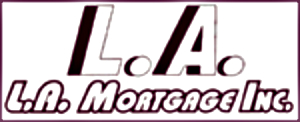 Kerry,
I believe that I owe you a nice cherry loan with NICE, appreciative clients.
Thank you VERY much once again for your personal touches on the deal.
How do you explain accountability to REALTORS?  That's what makes a great loan officer.  L.O.'s for the big banks talk about it but when push comes to shove it's "out of their hands".  Virtually all GREAT  loan officers seem to align themselves with shops that allow them the accountability but also where they're input is trusted and appreciated by their own staff. Then the deal looks smooth and professional. Obviously, you, LA, and the staff have great relationships with your investors and operate as if you're a direct lender.
Thanks again!
Jeff Siegel (Agent at Rodeo Realty's Encino Office)