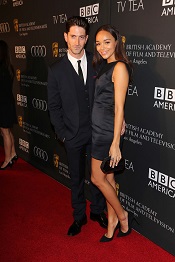 Living well is the best revenge, and actress Ashley Madekwe, best known for her social-climbing role in the series "Revenge," has found a place to live well in the Hollywood Hills.
Madekwe and husband Iddo Goldberg, who both star in the series "Salem," recently paid $1.745 million for a mid-century home with updated appliances and finishes.
The 3-bedroom, 2.5-bath home features picture windows, skylights and hardwood floors throughout its nearly 2,000 square feet.
French doors in the master suite open onto an outdoor entertainment area with a pool and pingpong table.
Article Courtesy of Zillow