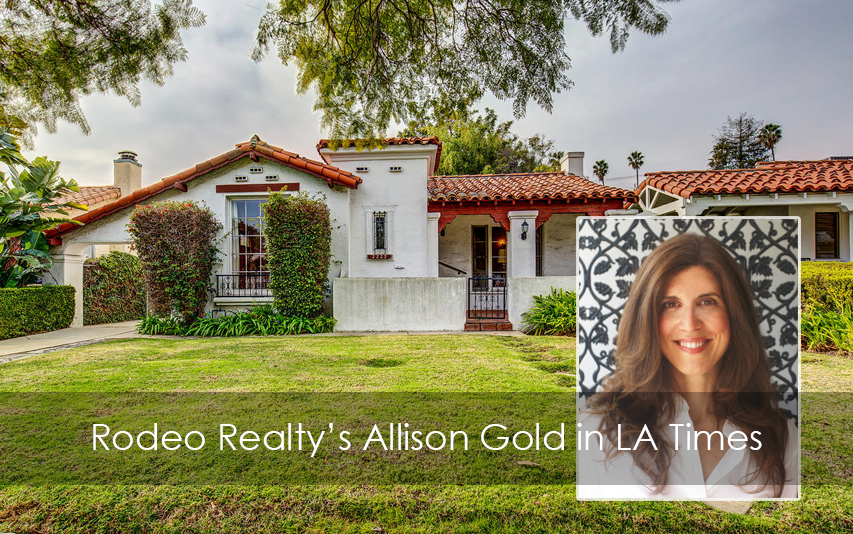 Allison Gold of Rodeo Realty currently has a listing that is being featured in the LA Times Hot Property.
The charming Spanish home featured was once home to Hollywood actress Betsy Drake. The classic and romantic property is beautifully crafted with vintage accents and located In the Westwood neighborhood of Los Angeles. Built in 1931, the 1,722sf home is located at 2223 Veteran Avenue, an excellent location within the highly rated Westwood Charter school district. The 3 bedroom/2 bathroom property features high beamed ceilings, built-ins, a gorgeous living room with a wood-burning fireplace, a formal dining room, fabulous deco tile and arched doorways into several rooms.
Betsy Drake purchased the property in 1980 and filled it with more than 50 pieces of mid-century art by both international and local artists. She began her Hollywood career in 1948 with her first film "Every Girl Should Be Married", a romantic comedy in which her character devises outlandish schemes to hook one of classic Hollywood's leading men Cary Grant as a husband. Approximately two years after that, on Christmas Day 1949, Drake and Grant married. Drake appeared in about 10 films including "Dancing in the Dark" (1949), "The Second Woman" (1950), "Room for One More" (1952), and "Will Success Spoil Rock Hunter?" (1957). Drake also wrote the original script for "Houseboat" (1958), starring her husband Grant. The couple divorced four years later in 1962 after 13 years of marriage. After her marriage, she studied at the UCLA Neuropsychiatric Institute at Harvard, worked with families at a community mental health center and wrote a novel, "Children, You are Very Little," about an 8-year-old girl growing up in a shattered family. She eventually moved to London, but still maintained her charming Spanish. Drake passed away in 2015 at age 92.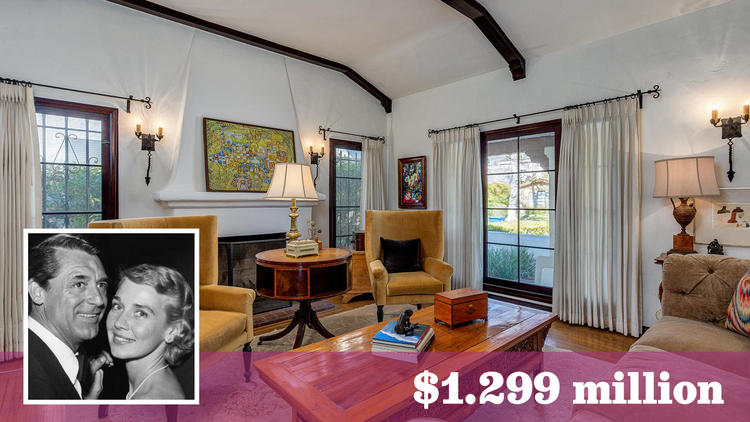 To view the LA Times article on the featured property, click HERE