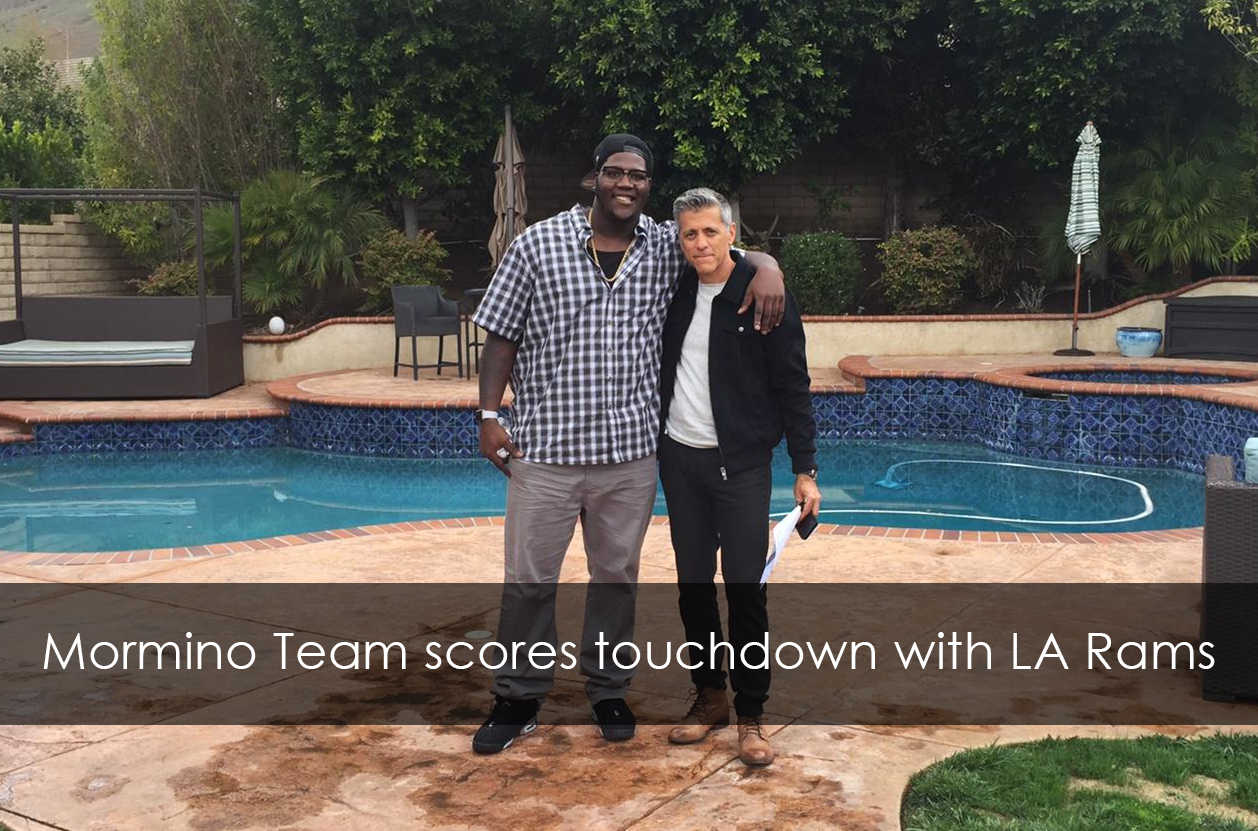 The saying "luck is when preparation meets opportunity" could not be more accurate when it comes to Rodeo Realty's newly formed Mormino Team, Carmen Mormino and Ursula Nanson.
Through relentless phone calls, emails, and follow-ups over the past six-months, the goal to be the Rams go-to source for real estate and information is now coming to fruition.
Jamon Brown, guard for the Los Angeles Rams, spent the weekend with Mormino scouring the area for a new home as well as getting a crash course as to all the Conejo Valley has to offer him and his bride-to-be.
"I decided when rumors were starting about the Rams move here to be pro-active and reach out to everyone imaginable to get our name out to those in the organization who would benefit," said Mormino.
Mormino said Jamon has passed on his contact info to a majority of his teammates, and the domino effect has begun with 5 – 7 players already lined up to utilize the Mormino Team's services.
"Many of these players are in their early twenties, and our purpose is to guide them in the right way, earn their trust, and to build long-term relationships," said Mormino.
After meeting with the Rams head coach prior to their players-only meeting in Manhattan Beach, Carmen said he was shocked at the information that was provided and how lucky he felt. He said he was informed by Jeff Fisher "Coach Fish", that the players are being advised to only focus North of Calabasas–which puts The Mormino Team in a prime position considering these are the areas they specialize in.
None of this "luck" would be taking place if it were not for the efforts and Carmen putting this idea in motion last year while many were telling him it was next to impossible.
"I thrive on doing what others say can't be done, and to have Ursula with the same mindset working on this project, the results are already exceeding what I envisioned at the start," said Mormino.