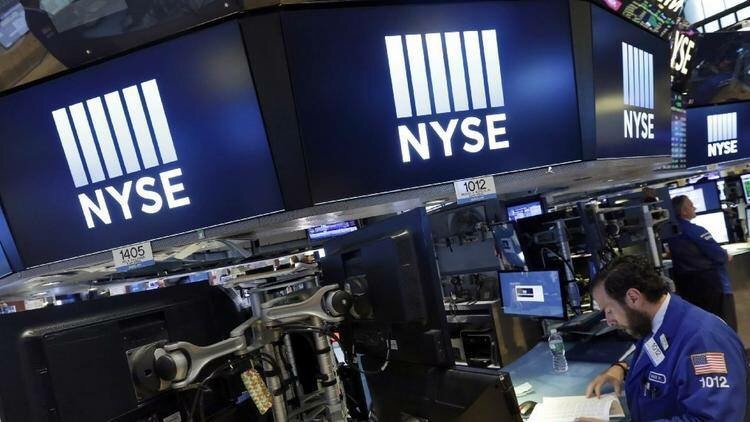 Stocks at yearly high – DOW tops 18,000 – Stocks were up again this week. Solid corporate first quarter earnings and firming oil prices helped the markets this week. So far the first quarter earnings season is off to a solid start. 59% of firms beat revenue expectations and 82% of firms beat earns expectations. Energy stocks rebounded as well. U.S. crude oil rose from $39 a barrel last week to $43 this week. U.S. crude oil hit $27 a barrel in February, so it's made a nice rebound which has energy companies, and people in areas with oil production feeling better about the economy. The Dow Jones industrial average has now gained 2,500 points since hitting its lows just two months ago. The Dow Jones Industrial Average closed the week at 18,003.75 up from 17,897.46 last week. The S&P 500 closed the week at 2,091.58, up from 2,080.73 last week. The NASDAQ closed Friday at 4,906.23, down from 4,938.72 last week.
Bond yields up this week – The 10 year U.S. Treasury bond closed Friday yielding 1.89%, up from 1.76% last week. The 30 year U.S. Treasury bond closed Friday yielding 2.70%, up from 2.56% last week. Mortgage rates follow bond yields so we watch bonds carefully. Mortgage rates will be higher next week.

Mortgage rates remain near three year low -The Freddie Mac Primary Mortgage Survey released on April 21, 2016 showed that average mortgage rates from lenders surveyed for the most popular products were as follows: The 30 year fixed average rate was 3.59%. The 15 year fixed average rate was 2.85%. The 5/1 ARM average rate was 2.81%. Rates rose at the end of the week. They will be a little higher on next week's survey.
California existing home sales and prices post best pace in six months – The California Association of Realtors reported that existing home sales totaled 415,220 in March on a seasonally adjusted annualized rate, up 5.5% from February, and 5.7% higher than last March. The statewide median price was $483,280, up 8.9% from February and up 4% from March 2015.
U.S home existing home sales show strong spring buying season has begun – The National Association of Realtors announced that existing home sales reported from member associations around the nation revealed that home sales in March were up 5.1% from February.
California unemployment rate drops in March – The state's unemployment rate dropped from 5.5% in February to 5.4% in March. It has dropped 6.8% since its peak of 12.2% in February 2010.
Have a great weekend!

Syd