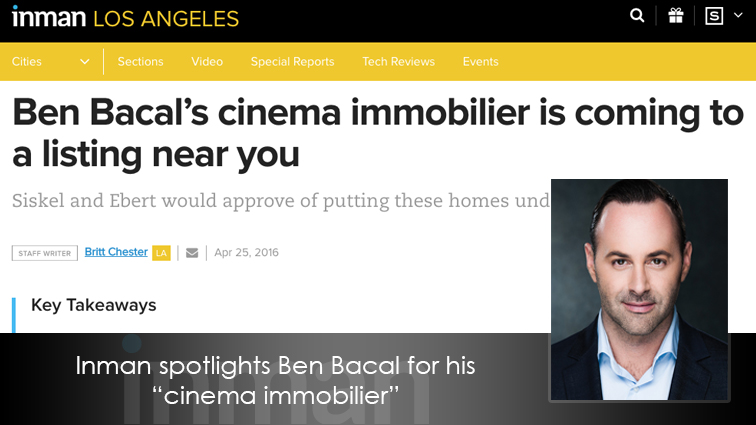 Inman News kicked-off its Monday by featuring Rodeo Realty's Ben Bacal. The Beverly Hills agent is being highlighted for his narrative-style listing videos.
"…Bacal is not so much setting a standard as much as he's creating a new genre," said Inman.
Writer Britt Chester is calling the new genre "cinéma immobilier."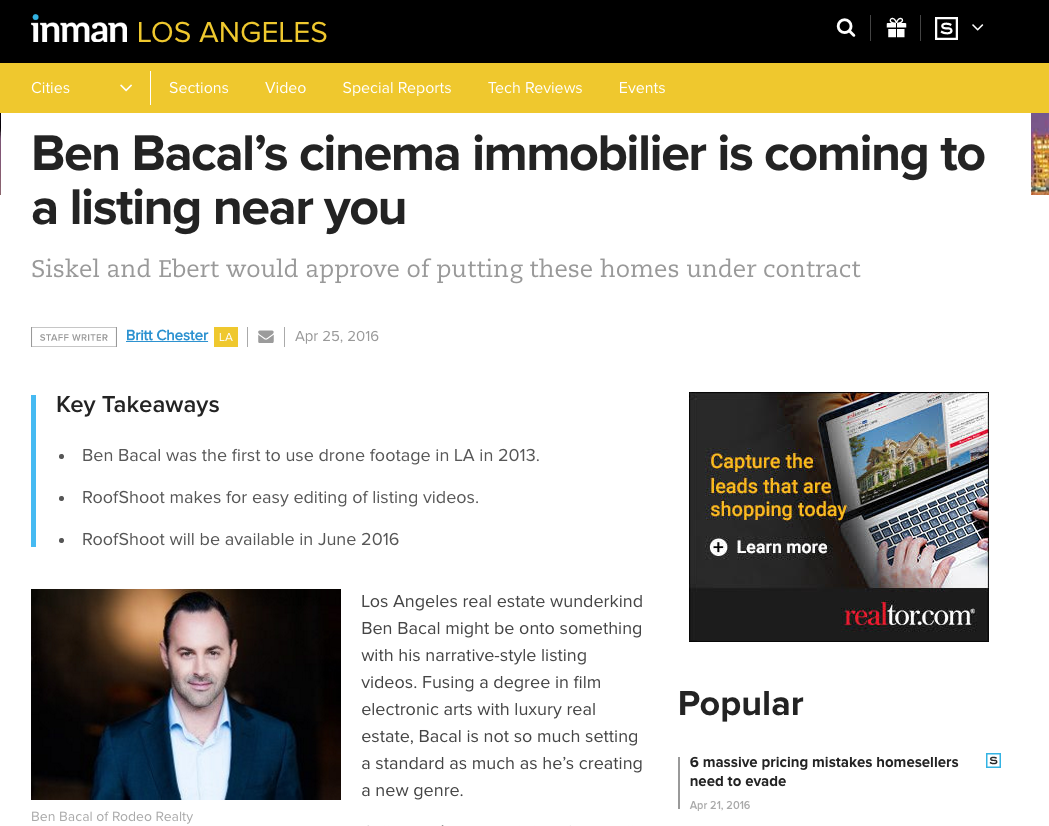 "He's trying to get the right eyes on his properties and it's working," said Chester. "His stunning footage from a Hillcrest Road property captured the interest of a foreign buyer who ended up purchasing the property."
Inman recognizes Bacal for his success in using social media to spread the word for his properties, but it's his next idea that is drawing even more attention—an app called RoofShoot.
[su_vimeo url="https://vimeo.com/153952854″]
According to the article, the app allows agents to quickly upload personal videos for homebuyers. Through Roofshoot, agents can streamline the editing of listing videos with narrations, voice-overs and video tours of a home.
"It's somewhat challenging the credentials of agents who might say they are familiar with a particular neighborhood by creating a platform for agents to prove it," said Inman.
"I always tell agents if you're not out there door-knocking and cold-calling or in social clubs or meeting people everyday, you need to be out there shooting evergreen content that lasts forever," Bacal tells Inman.
Roofshoot is said to currently be in the beta testing phase and it's expected to be released sometime in June.
To read the Inman news article, click HERE