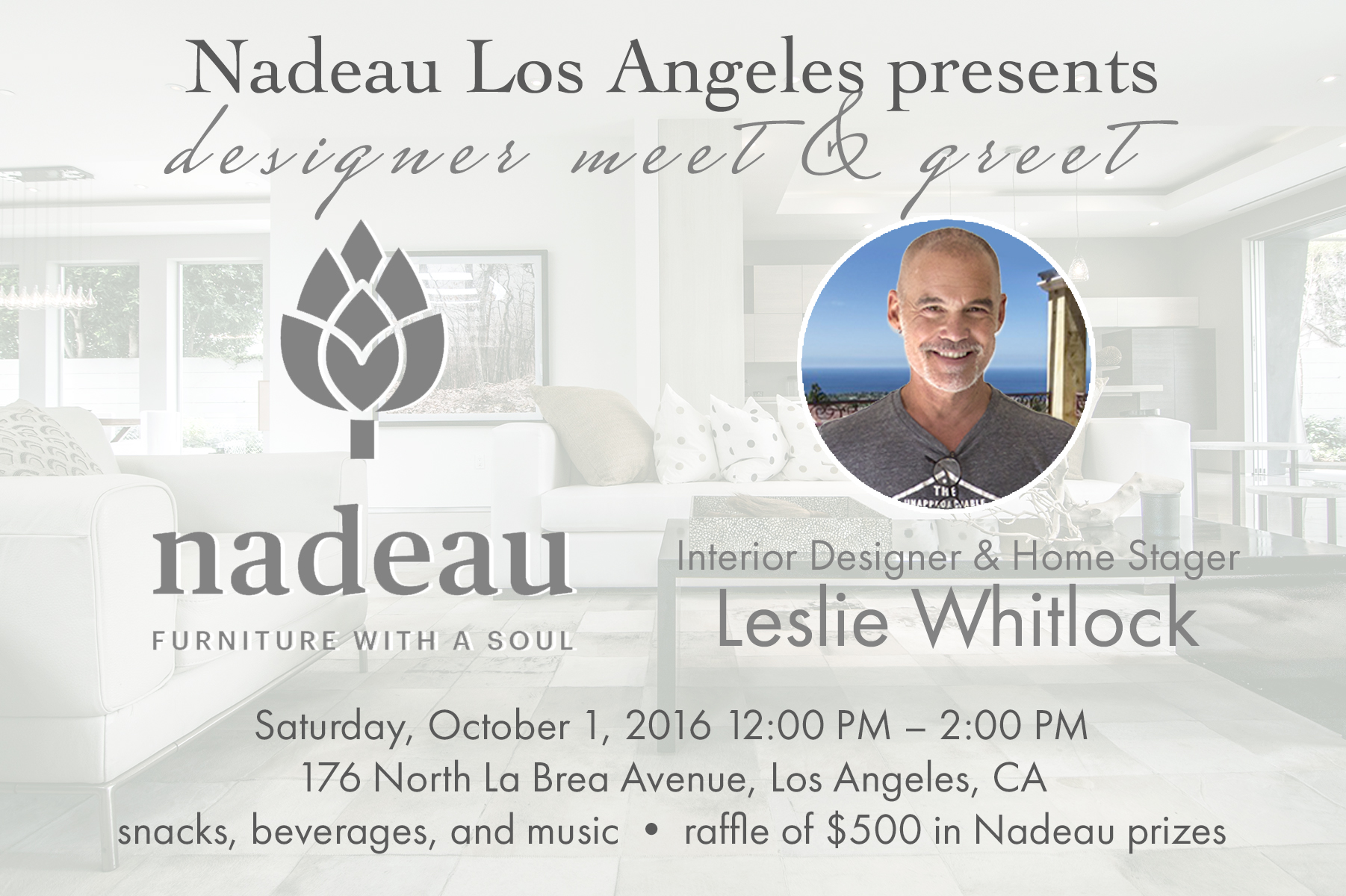 Nadeau Los Angeles will be hosting a meet and greet with L.A. interior designer and home stager Leslie Whitlock on Saturday, October 1 from noon until 2 p.m.
Whitlock, who has worked with the likes of Calvin Klein, will be staging interiors for multiple rooms and discussing how to infuse environments with warmth, creativity and one's personal style.
The meet and greet will include snacks, beverages, music and an informal Q&A session. Nadeau Los Angeles will also be raffling off more than $500 in furniture and accessories.
The event is free and open to the public. Bring your questions and get ready to learn some insider tips designers charge a fortune for!
To RSVP, click HERE.
Nadeau Los Angeles is located at 176 North La Brea Avenue, Los Angeles 90036
For more information on Whitlock, read this LA Times article HERE.
Also, visit his website HERE.
Information provided by Nadeau.