On the day before Thanksgiving, many Rodeo Realty agents volunteered their time to feed the homeless. The Great Thanksgiving Banquet by Hope of the Valley provides the largest Thanksgiving meal in the Valley. This is an event Rodeo Realty sponsors every year.
Just like previous years, Rodeo Realty sponsored 10 tables to help provide more gourmet Thanksgiving meals to people in need.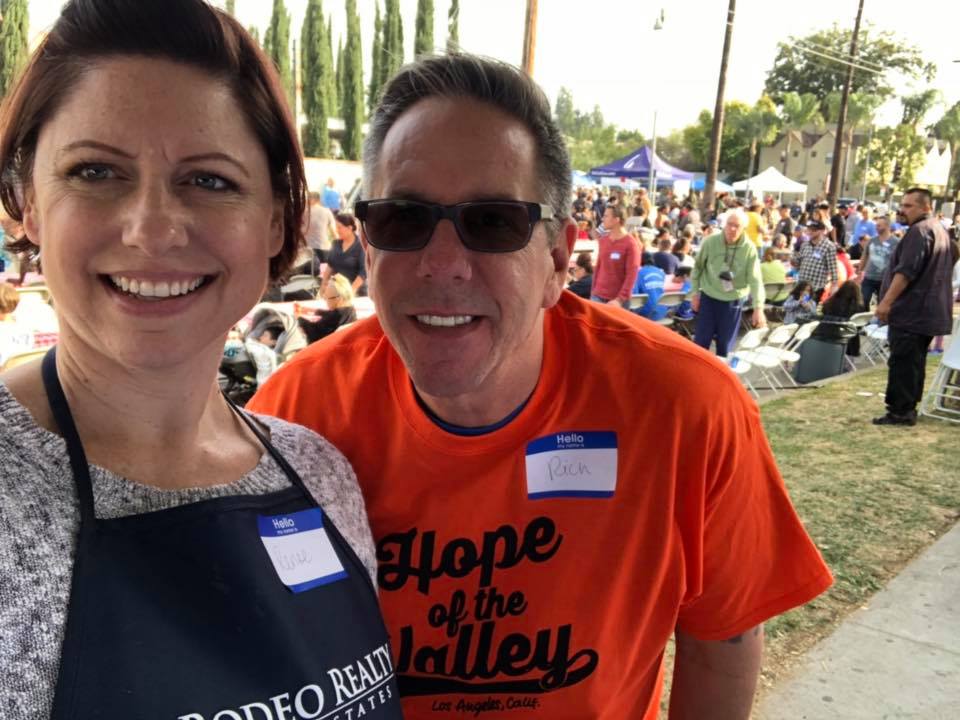 In addition to the Thanksgiving meals, attendees received sleeping bags, blankets, tooth brushes, medical exams, and much more!