With as many restaurants as there are Bird scooters, we've decided to simplify your options of the week by dishing out the best places to grab a bite from power lunches to elegant fare.
Read below for our nosh worthy eats throughout L.A.
"Breakfast is the most important meal of the day!"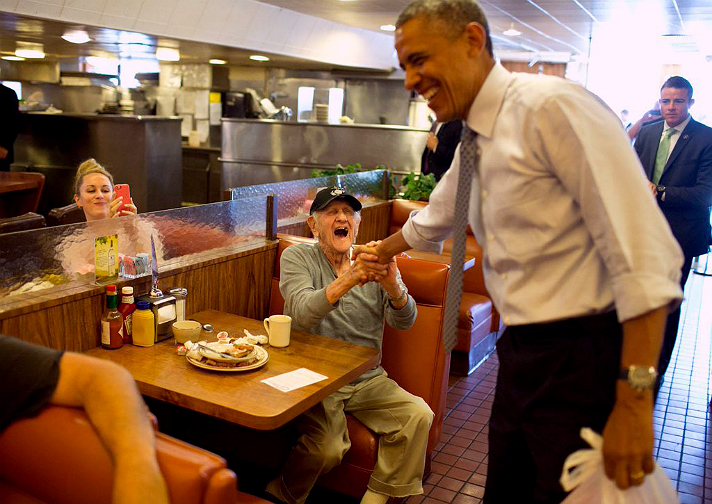 Location: 419 N. Fairfax Ave., Los Angeles
Established in 1931, Canter's Deli has been a Hollywood Icon since its opening. Beloved for its home style feel and classic diner dishes."You can almost tell what time it is by the crowd," says Terri Bloomgarden, co-owner of the landmark Canter's Deli on Fairfax Avenue. The 24-hour deli is a Los Angeles staple, welcoming people from all over the city at all hours of the day.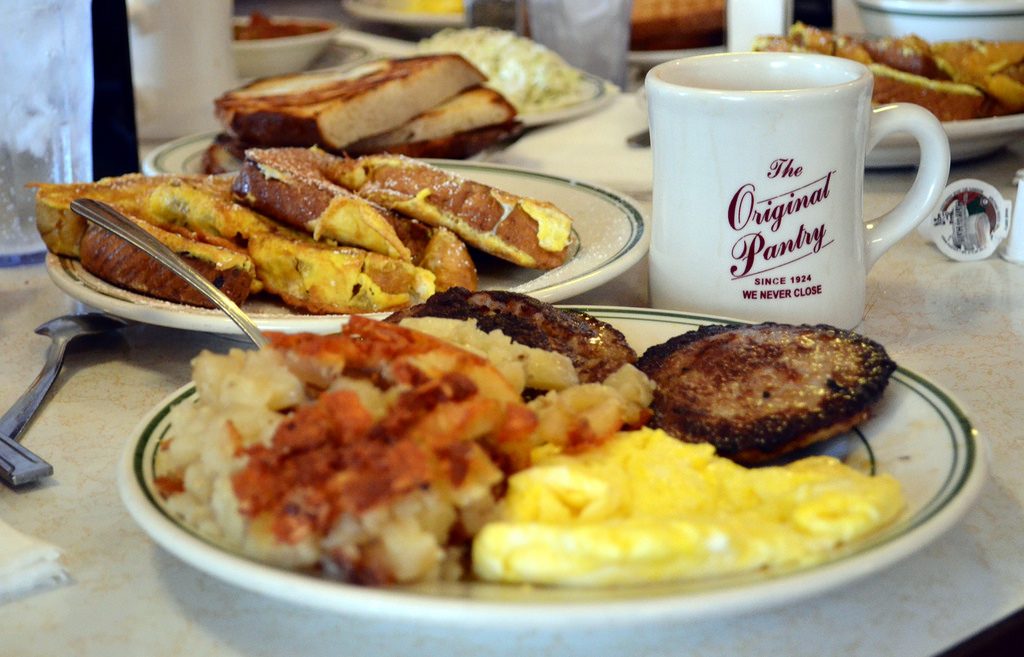 Location: 877 S Figueroa St, DTLA
The Pantry has been an institution downtown, open 24 hours a day, 7 days a week, since 1924. You can always stop at the old, relaxed cafe for pancakes and bacon with coffee. The menu is American comfort food: roast beef dinner, tuna salad, coleslaw, country-fried steak, ice cream, pie and more.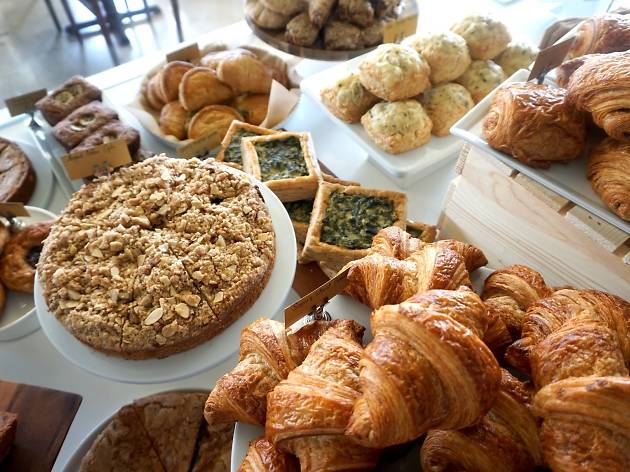 Location: 5150 Hollywood Blvd., East Hollywood
Friends & Family is a seasonal restaurant, bakery and marketplace in East Hollywood, CA led by Chef Daniel Mattern and Pastry Chef/Baker Roxana Jullapat. At Friends & Family, they continue their dedication to all things seasonal with a market-driven day-time menu that also offers a variety of artisan breads and pastries made daily with locally-sourced, heirloom grains.
"Brunch, Lunch, 2nd Breakfast?!?!"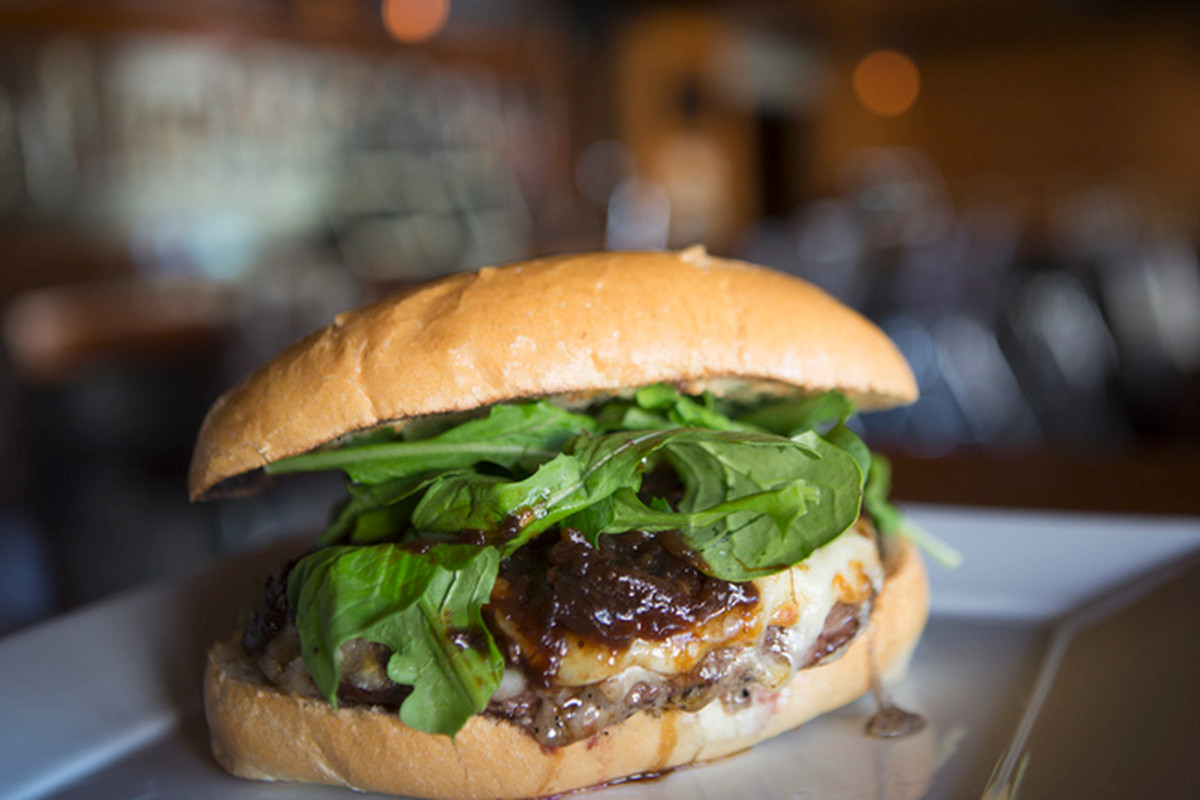 Location: 3229 Helms Ave., Los Angeles
While the eatery is only a weekend lunch spot with weekday hours beginning at 5pm, it is still a go to for your midday burger craving! Father's Office is the acclaimed gastropub by chef Sang Yoon, as well as the home of much touted 'Office Burger.' Serving food that is rooted in the rich bar culture of Europe, they employ the freshest ingredients available in Southern California. Father's Office also offers a robust beverage program, featuring a seasonally rotating selection of 36 craft beers on tap, along with esoteric small producer wines, micro distilled spirits and classic cocktails.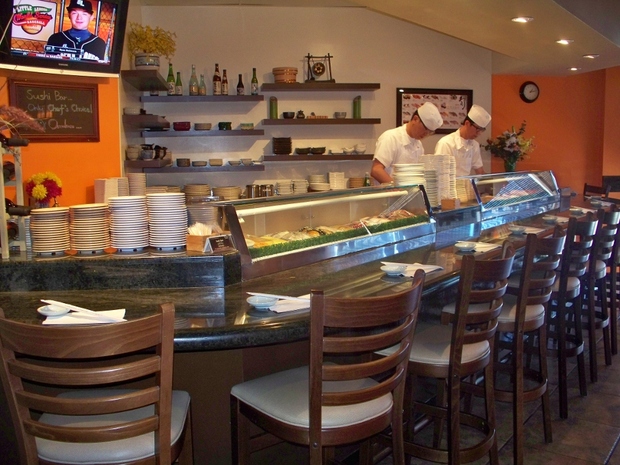 Location: 8539 W. Sunset Blvd., West Hollywood
This quintessential sushi spot is tucked away on the second floor of a nondescript strip mall on Sunset; it's a good thing since seats (and opening hours) are limited. It's strictly Omakase at the sushi bar, and well worth it—should you take this option, you'll have to cross your fingers that the blue crab hand roll (more and more ubiquitous around LA, but still superb) and skipjack sashimi are on the night's menu.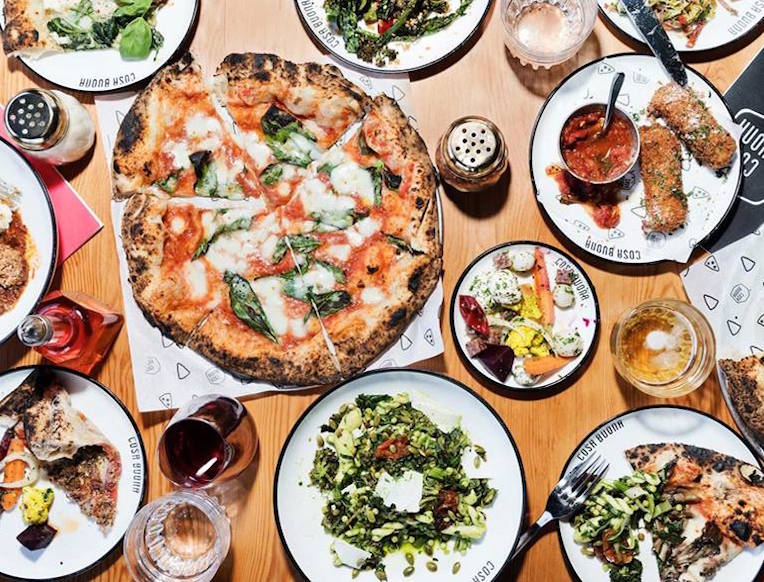 Location: 2100 W Sunset Blvd., Los Angeles
Echo Park's Cosa Buona is an eastside staple for a casual menu that goes beyond pizza to include a collection of droolworthy sandwiches. They all stay true to the Italian-American ethos of the place, from those mozzarella sticks to chicken parm or meatball sandwiches to a collection of simple salads.
"What's for Dinner?"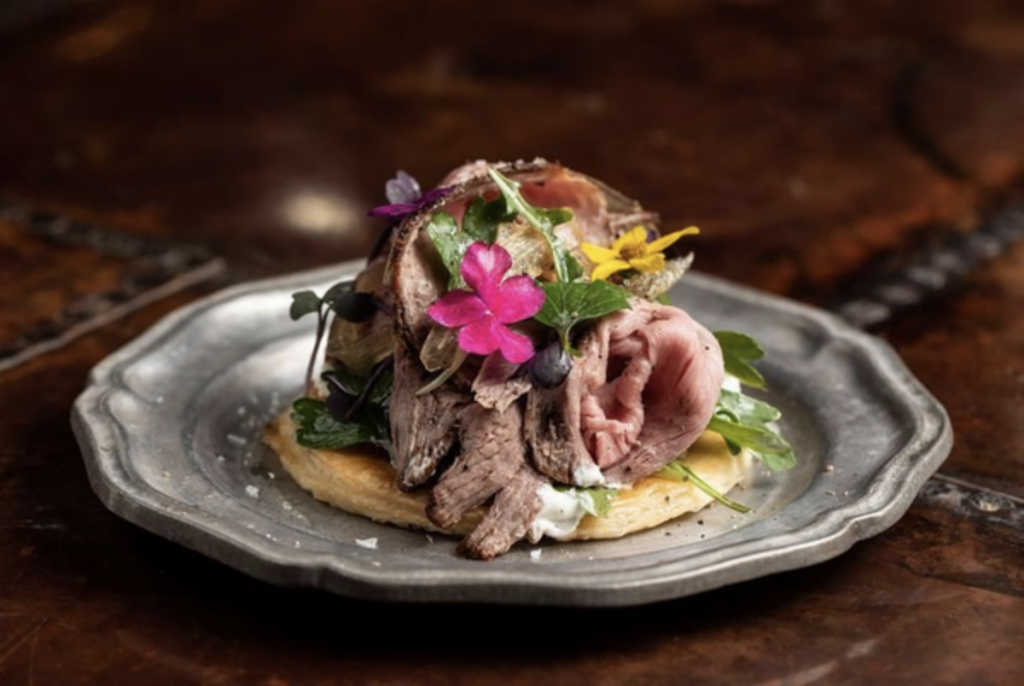 Location: 519 S. Spring St. Los Angeles
The Wolves bar and restaurant is now open on Spring Street in Downtown L.A., and lines for a seat at the bar are already routinely an hour and a half long. Food is overseen by Matthew Poley of Heirloom LA. The dishes are classic-ish: an open-faced beef Wellington sandwich;, chitarra pasta with white wine and seafood; garlic-rubbed polenta bread with whipped avocado, labneh, and basil blossoms.
Location: 627 N. La Peer Ave., West Hollywood
Casey Lane works up a coastal Italian menu at the Le Peer Hotels Viale dei Romani. Cooking up mostly Italian flavors, the food is made with the broader scope of the Mediterranean at hand. That means everything from pasta and pizza to wood-oven seafood, raw fish dishes like crudos, and more, with ingredients spreading from North Africa to France and back to Italy. There is also a full bar, of course.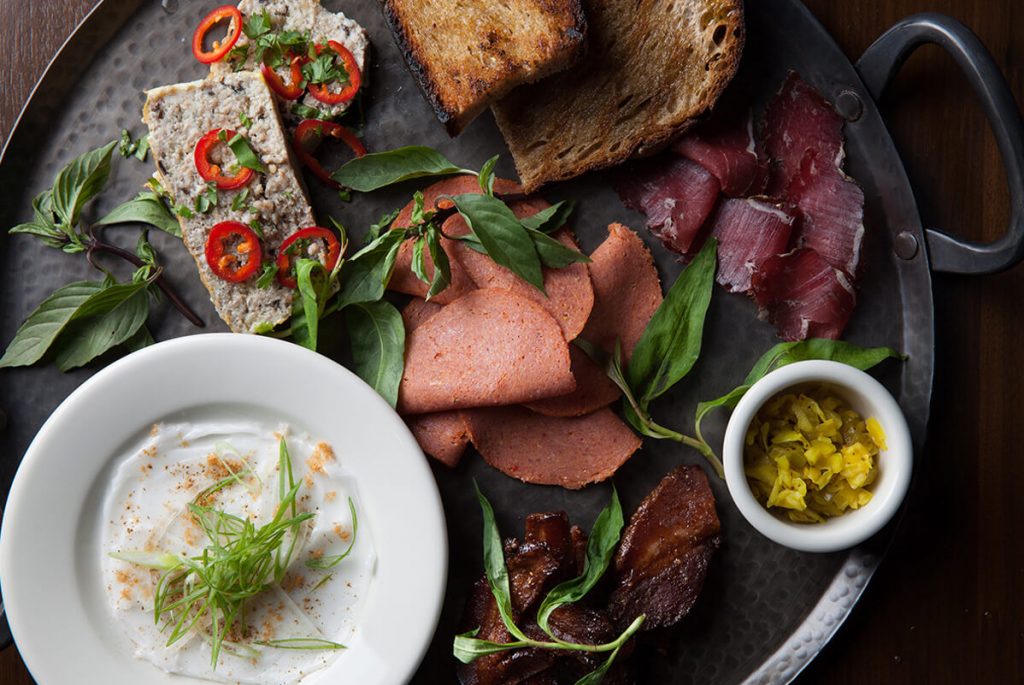 Location: 1314 7th St., Santa Monica
Cassia is a partnership between husband-and-wife duos Bryant & Kim Ng and Josh Loeb & Zoe Nathan. Taking its roots from Bryant and Kim's culinary heritage and experiences, Cassia celebrates the fresh, vibrant flavors of Southeast Asia, striking a unique balance of soulful, ancestral cuisine and a California sensibility, utilizing the best quality ingredients from local farmers.