With so many news eateries popping up throughout the year in LA, it can cause a bit of restaurant whiplash. Thats why we decided to narrow down your options with our weekly pick of the best places in town, so you can spend time enjoying and less time reading Yelp reviews. Read on to see whose serving up the best cuisine in this edition of LA Eats of the week!
Dudley Market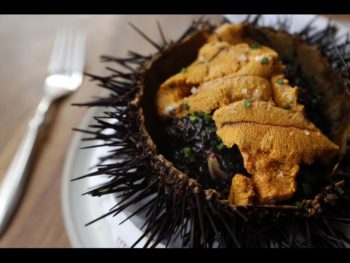 Location: Venice, CA 90291
Conner Mitchell, who previous opened the first rendition of Dudley Market a few years ago with Jesse Barber, has taken over this space again with a seafood and wine-focused menu that caters to the beachside neighborhood. The menu is reasonably priced, expansive (there's meat and veggies too), and a fantastic list of wines that span the globe. Think of this as Dudley Market 2.0 in all the best ways.
Teddy's Red Tacos Venice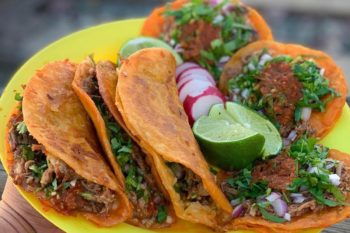 Location: Venice, CA 90291
This popular East LA birria de res eatery has expanded to a prime street location in Venice's Boardwalk, which is amazing news for taco fans on the Westside. With freshly chopped, slow-cooked beef served in warm tortillas and covered in a red-tinted consomme broth, this Tijuana dish is quickly taking over every corner of Los Angeles — even the sunny enclave of Venice.
Yours Truly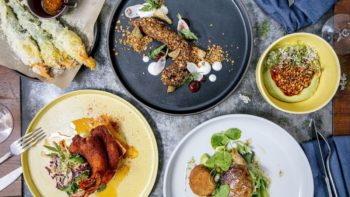 71Above chef Vartan Abgaryan ventures over to the Westside to work a completely different kind of restaurant: an a la carte menu with a neighborhood vibe. The menu spans a lot of Californian seasonality with LA's international flavors, but expect polished, cheeky dishes from one of the city's most capable culinary minds. Think hot shrimp on toast, a seafood take on the Nashville classic.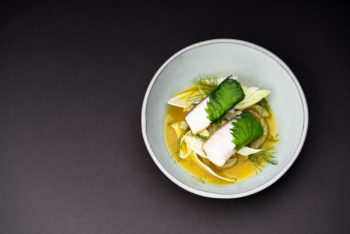 Location:
Los Angeles, CA 90024
The Hammer Museum's new ground floor restaurant is a stylish, lovely place to enjoy a buttoned up meal from restaurateur Soa Davis Forrest and former Maison Premiere (Brooklyn) chef Lisa Giffen, who combine gorgeous seasonal produce with a suave, every day menu of American fare. The razor clams and pork porterhouse are two highlights, and are strong proof that Westwood has long needed a restaurant like this.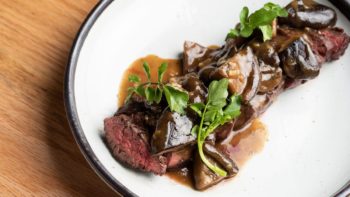 Location:
Los Angeles, CA
Highly-regarded San Francisco chef Daniel Patterson brings his Alta restaurant to West Adams, installing Watts native Keith Corbin as the chef. The fare and vibe is spot-on for what the neighborhood needs, a well composed dining room that doesn't feel fussy with some "California soul food" to match on the menu. Corbin takes comfortable classics like fried chicken, oxtails and rice, and collard greens and puts a bit of finesse on them.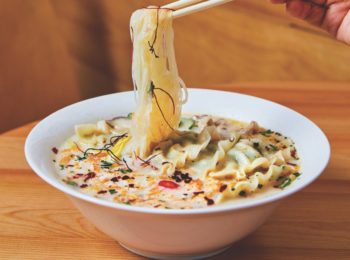 Location:
Los Angeles, CA
This beloved neighborhood dessert cafe has now been discovered as one of LA's most creative Korean restaurants. Yoonjin Hwang plates delicious, and gorgeous, plates of new school Korean comfort dishes. Everyone should order the drinks and desserts too, because they're just begging to show up on Instagram.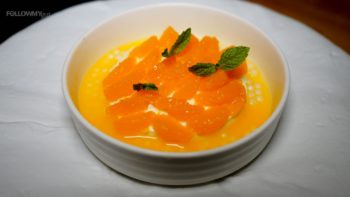 Location:
Los Angeles, CA 90036
Former Ortolan chef Christophe Eme is back cooking elegant wine-friendly French cuisine along La Brea Avenue in a sleek little dining room. Grown-up restaurants like this aren't as common, so it's great to come in, sip excellent wine, and take in a few beautifully plated courses of Eme's fine dining-level food.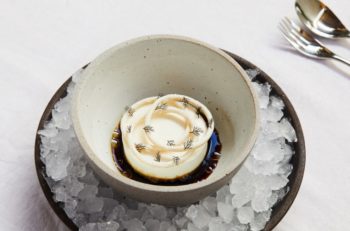 Location:
Los Angeles, CA 90038
Talented chef Eric Bost has put together one of LA's most refined new restaurants in Auburn, into the totally remade former Hatfield's space on Melrose. The dining room boasts a Nordic minimalist look with subtle birch-style wood, lightly plastered gray walls, an open ceiling. and ample greenery. The menu is clever and creative, with twelve courses — nine savory and three sweet — with diners picking a choice of any four, six, or nine. Meals start at $75 and go up to $150 depending on the number of courses, plus more for wine pairings, but one could see this elegant but relatively approachable experience is clearly reaching for Michelin status.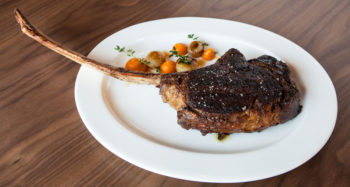 Location:
Manhattan Beach, CA
For midcentury vibes and classic service, The Arthur J fits the bill in Manhattan Beach. Offering a wide menu of comfort food, grilled steaks, and fantastic seafood, the crowded dining room is one of the South Bay's most popular restaurants. Don't skip dessert either from talented pastry chef Uyen Nguyen, like the persimmon upside-down cake.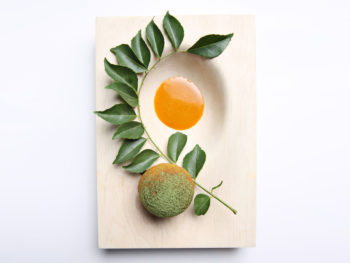 Location:
Los Angeles, CA
LA's having a bit of a fine dining moment, and Somni is certainly up there with one of the most ambitious tasting menus. Aitor Zabala brings experience from José Andrés's restaurants as well as the famed El Bulli to put together a Spanish and globally-inspired journey through some of LA's top avant-garde cooking. The price is high, but the experience is special enough to make it worth it.