With Marie Kondo's philosophy of "sparking joy" and the jump into summer, the time to cut clutter is ever present. "Clutter-free" are the two most beautiful words in the English language. Why not try these tips to help you tackle the mess? Spruce up your living space — one room at a time!
The Living Room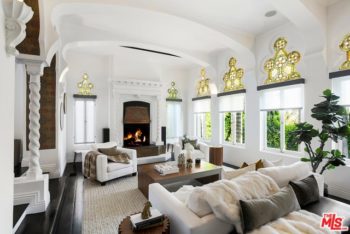 Start off in the living room, to get a clear-eyed view of your clutter and how it impacts your everyday life.
Consolidate all of your electronics in one custom cabinet and use linen panels to conceal the television when it's not in use.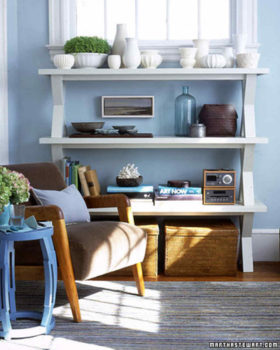 Keep your bookshelves just for books. By stacking sturdy wooden benches to make a streamlined shelf, you can keep your extra treasures in this space.
For bigger necessities, a three-tiered vertical basket is ideal for grouping bottles, brushes, and rolls of toilet paper.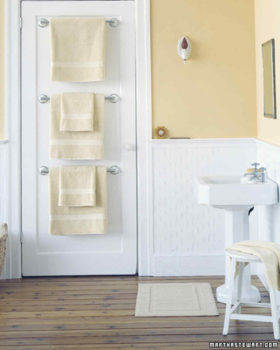 Too many towels? A trio of bars affixed behind the door is a great way to use a small amount of space efficiently.
The Office
A cluttered desk often reflects a cluttered mind. Clear it and you'll feel more at ease to be creative, productive, and to fly through that to-do list.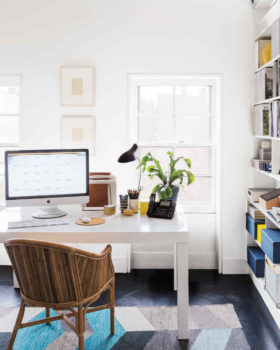 To get started, tackle those piles of paperwork. Organize receipts, lists, and other items in a notebook that can accommodate papers of different sizes. You can also scan them in for storage on an electronic device in order to preserve them digitally.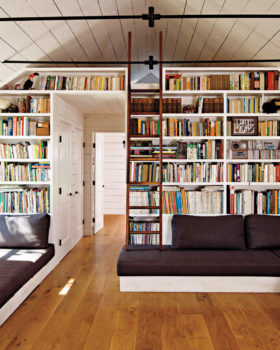 Take this opportunity to go through your personal library: Keep only the books you truly love and purge the ones you will never read again. If you're on the fence about getting rid of a book, check if it's available as an e-book or still in print.
Content Curated from: Martha Stewart Living